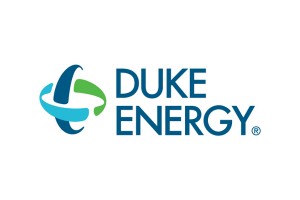 2015 marked a banner year for solar power in North Carolina as Duke Energy companies set a record for the amount of solar energy they added in the state — more than 300 MW, enough to power about 60,000 average homes at peak production.
In its regulated service territory, Duke Energy committed $500 million for a major expansion of solar power in North Carolina. Last year, the company constructed and now owns four utility-scale solar projects totaling 141 MW and is buying 150 MW of solar power from other developers. The 141 MW represents about 25 percent of the total installed solar capacity in Duke Energy's North Carolina service territory in 2015. The company-owned sites are in Bladen, Duplin, Wilson and Onslow counties. At the Onslow County site, the 13-MW Camp Lejeune Solar Facility is the company's first solar project located at a military base.
ICYMI: North Carolina hits 1 GW of solar capacity (we start slow clap)
"Solar is helping to modernize our generation mix and better serve our customers' needs," said Rob Caldwell, senior vice president, Distributed Energy Resources. "We plan to continue the momentum; we've already announced we will build an additional 75 MW in 2016."
Also in North Carolina, Google was the first customer to announce participation in Duke Energy's Green Source Rider, a program that gives customers the option to purchase renewable energy to offset new energy consumption. Duke Energy will buy the power from a 61-MW solar project, owned by Rutherford Farms, LLC, for Google's expanded data center in Caldwell County.
Also in 2015, Duke Energy Renewables, a commercial business unit of Duke Energy, built eight solar projects in North Carolina, totaling more than 160 MW and representing an investment of nearly $400 million. This included the 80-MW Conetoe facility, the largest solar project brought on line east of the Mississippi, and a 5-MW project in Tarboro that was completed on Dec. 31.
The U.S. Energy Information Administration says North Carolina should be second only to California for utility-scale solar construction in 2015. Duke Energy's investments in the state have been instrumental in North Carolina ranking fourth in the nation cumulatively and No. 1 in the South for solar capacity.
Summary of Duke Energy's 2015 solar projects in North Carolina:
| | | |
| --- | --- | --- |
| Project name | Location | Size (AC) |
| Duke Energy's regulated utility solar projects | | |
| Warsaw | Duplin County | 65 MW |
| Elm City | Wilson County | 40 MW |
| Fayetteville | Bladen County | 23 MW |
| Camp Lejeune | Onslow County | 13 MW |
| Duke Energy Renewables' solar projects | | |
| Creswell | Washington County | 14 MW |
| Everetts Wildcat | Martin County | 5 MW |
| Battleboro | Edgecombe County | 5 MW |
| Sunbury | Gates County | 5 MW |
| Capital Partners Phase II | Kelford and Whitakers | 33 MW |
| Conetoe | Edgecombe County | 80 MW |
| Shawboro | Currituck County | 20 MW |
| Tarboro | Edgecombe County | 5 MW |