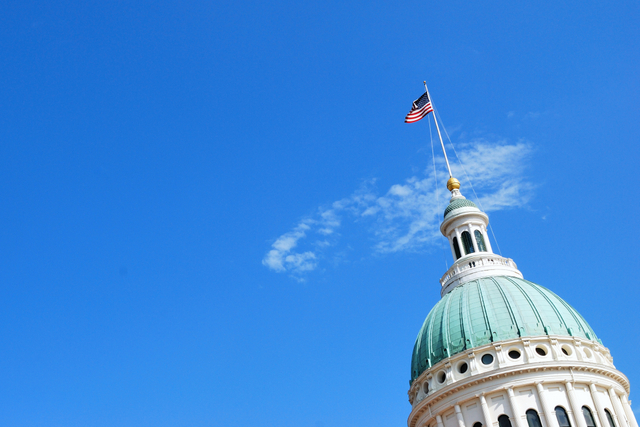 The Missouri General Assembly adjourned without passing House Bill 340, which was an onerous new tax on solar energy users that would have devastated one of the state's fastest growing industries. This was one of the more under-the-radar but most watched pieces of solar legislation in the Midwest. HB 340 passed the Missouri House on April 3 but was not taken up in the Senate after thousands of Missourians signed petitions opposing the measure.
"This job-killing energy tax would have devastated one of Missouri's most innovative and fastest growing industries while making energy more expensive for thousands of solar energy users across the state," said Zachary Wyatt-Gomez, Executive Director of MOSEIA. "We thank the members of the Missouri Senate for doing the right thing and putting the brakes on this anti-business and anti-consumer bill."
HB 340 would have allowed utilities to impose additional fees on Missourians who produce their own renewable solar power — on top of the customer charge consumers already pay — increasing the fixed price of their utility bills by 75 percent. This new energy tax would have had a devastating impact. HB 340 would have resulted in the loss of 2,000 solar jobs, $200 million in solar company revenue, $50 million in sales tax revenue, and $15 million in payroll taxes.
Winning the Midwest: We look at how a new solar market is forming in the Midwest
"Missourians deserve clean, reliable, affordable energy — not backdoor tax hikes to line the pockets of big utility companies," said PJ Wilson, Executive Director of Renew Missouri. "The failure of this bill is a victory for families, businesses and our entire economy, and we thank the lawmakers who opposed it. These lawmakers listened to their constituents and the thousands of Missourians who contacted their representatives in opposition to this bill. Moving forward, rather than gouging renewable energy users with new taxes and fees, state leaders should help families and businesses by working to make solar energy even more affordable and accessible."
This bill specifically targeted consumers who use net metering. In Missouri, homeowners and businesses receive a 1-for-1 bill credit for each kWh they put back onto the grid.
With 40 solar companies and 112 suppliers across the state, the solar industry supported 3,148 Missouri jobs in 2016. Solar employment opportunities are currently growing 12 times faster than the rest of the U.S. economy.