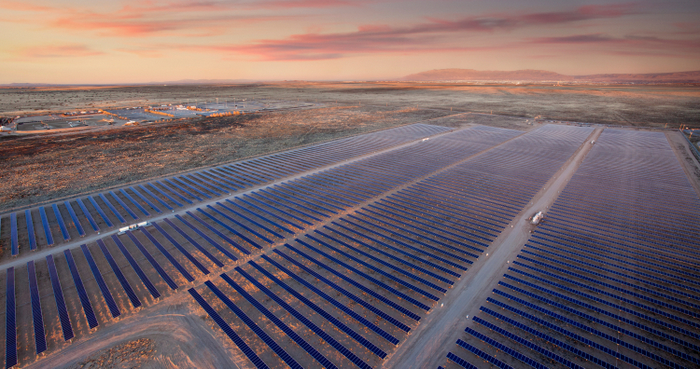 Array Technologies Inc. (ATI) and NEXTacker, two of the top solar tracker companies out there, had news last week concerning moves into Mexico.
ATI opens new office
ATI's was the most notable of the announcements, as it is expanding its industry-leading tracker services into Latin America, supported by a new office in Mexico City, Mexico.
Array's latest international milestone comes on the heels of the 28-year-old company opening new office locations in Abu Dhabi, United Arab Emirates and Sydney, Australia. Array's decades of experience, which has generated a reliable tracker for a low cost of ownership, is a major driver behind the company's rapid global expansion.
Array's foray into Mexico follows a fundamental shift in the nation's energy consumption patterns. To fulfill its growing energy demand, Mexico has established ambitious goals and aims to generate 35 percent of the country's energy supply from renewable sources by 2024. According to GTM Research's Latin America PV Playbook – Q4 2016, the outlook for PV and solar tracker growth throughout Mexico is strong.
Array will serve the needs of the Mexican market with DuraTrack HZ v3, which was recently selected as a finalist for the MIREC Innovative Technology Award. The single-axis solar tracker's unmatched durability and engineered simplicity make it a perfect match for the diverse terrain and high temperatures experienced throughout the region. Built for challenging environments, DuraTrack HZ v3 is currently used in sites around the world and has a proven track record of high survivability and zero scheduled maintenance.
RELATED: Spread the Wealth: We look at the value decentralized tracker systems bring to a project 
"As our trackers continue to operate failure-free, international solar asset owners are taking notice and making decisions accordingly," said Ron Corio, founder and CEO of Array Technologies. "Companies across the globe look forward to collaborating with a tried-and-true solar tracker provider."
NEXTracker ships system for largest power plant in Western Hemisphere
NEXTracker has started supplying its advanced single-axis solar trackers to the largest solar power plant in the Western Hemisphere. The grid-connected project of over 750 MW will deliver energy to the Northern Mexico region under a long-term contract and is scheduled to enter commercial operation by mid-2018. NEXTracker has shipped over 200 MW to the project site to date.
NEXTracker will manufacture a range of structural, mechanical and electrical components locally for this project. The Company's proven high quality design, coupled with local deployment, installation and commissioning support, are ideal for solar in Mexico.
Built on Flex's cyber-secure connected intelligence platform, the system will provide industry-leading data collection and management capabilities, enhancing remote operational control and analysis of NEXTracker components. This plant represents a new wave of technological innovation that includes new SCADA integration, never before deployed. NEXTracker's key drive and electrical components are fully sealed against sand and dust – a critical factor for asset reliability in northern Mexico's desert climate.