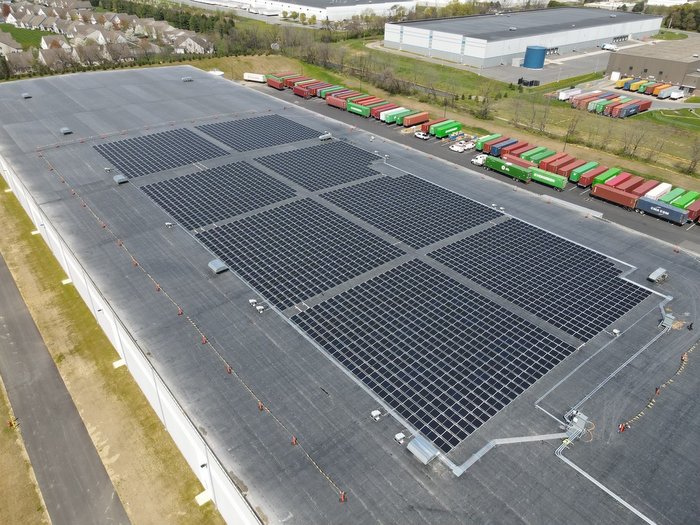 MCS Industries announced the commissioning of an 894 kW roof mounted solar power generating system at their new and distribution facility in Easton, PA. The 894 kW solar system is expected to generate approximately 1.1 MWhs of electricity annually, avoiding the emission of 828 metric tons of CO2, equivalent to removing 167 cars from Pennsylvania's roads per year.
"This plant will provide most all of our power needs for our nearly 500,000 square feet of operations in the Lehigh Valley," said MCS Industries President Josh MacNeel. "When not using the power ourselves, the excess will be returned to the Northeast power grid. The payback on a project of this magnitude is measures in tens of years financially, but immediate socially and environmentally.
MCS also recycles over 10 million pounds of primarily Styrofoam waste, formerly destined for landfills, using advanced technology to clean and reconstitute into products that save consumers money while making their homes beautiful.
"MCS could not have made this project happen without the partnership of Dynamic Energy, the Commonwealth of Pennsylvania, and the people and leadership of Palmer Township," MacNeel said. "Lastly, MCS would like to express our gratitude to Don Cunningham, President of the Lehigh Valley Economic Development Corporation for their vital role in helping make this dream become a reality."
Tags:
commercial
,
Dynamic Energy
,
Easton
,
MCS Industries
,
Pennsylvania