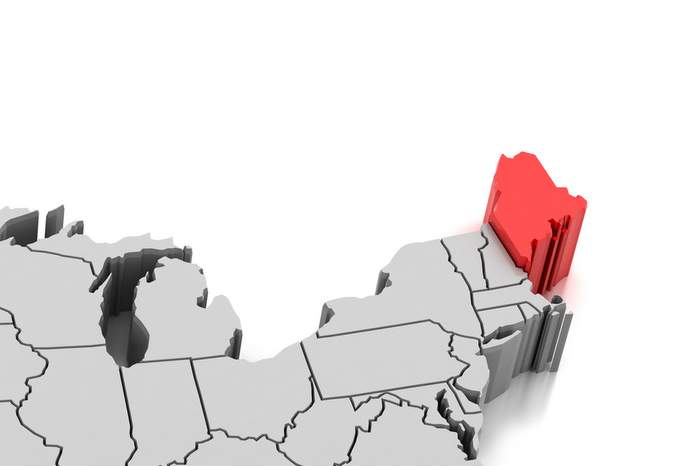 Maine passed a pair of bills to both solidify its solar energy market and spur its development.
The first, LD 1711, (which we previewed here) is all about creating a predictable, competitive market for solar in the state. The second, LD 1494, changes the state's renewable portfolio standard and sets the target for utilizing this new predictable, competitive market: 80 percent renewable electricity by 2030 and 100 percent renewable energy by 2050.
LD 1494 also makes several changes to resource eligibility to meet these requirements and creates an RPS for thermal energy resources, noted Advanced Energy Economy in its summary of the bill. The Public Utilities Commission must now procure long-term contracts for an amount of renewable capacity resources that is equal to half the amount of the portfolio requirements for these resources. The commission also has to conduct annual competitive solicitations for the long-term contracts.
"A huge thanks is in order to Maine legislators and Governor Janet Mills for having the vision to pursue legislation that will eliminate the release of carbon in the air and free our economy from the fossil fuel industry," said Alice Elliott, Maine Chapter Director of the Sierra Club. "We must dramatically reduce greenhouse emissions to avoid permanent damage to the state's ecosystems, wildlife, and coastal towns. The climate crisis should be a non-partisan issue and getting Maine to 100 percent clean energy by 2050 is a great start to reducing emissions."