JinkoSolar Holding Co., a leading global PV solar power product manufacturer, today announced that it has created a strategic partnership with GRID Alternatives, a U.S. nonprofit solar installer, to donate 150 kW of its solar modules toward the installation and training of volunteers of solar electric systems exclusively for low-income homeowners.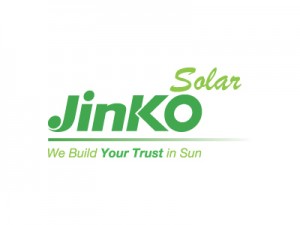 JinkoSolar's donation will provide savings of more than $1.2 million for low-income families over the systems' lifetimes, and support more than 700 hours of hands-on installation training.
GRID Alternatives' mission is to empower communities in need by providing renewable energy and energy efficiency services, equipment and training. Since 2004, GRID Alternatives has installed more than 8.5 MW of clean, renewable power for more than 3,000 families and has provided nearly 11,000 volunteers and job trainees with solar installation experience.
"JinkoSolar is delighted to have the opportunity to provide installation and training experience in clean solar energy to US low-income communities," commented Mr. Nigel Cockroft, General Manager of JinkoSolar USA. "Having participated in numerous other charitable projects across the globe, we applaud GRID Alternatives for their contribution to sustainable energy development."
"The donation of equipment from our manufacturing partners provides benefits to families who save on energy; Workers who need jobs; and an industry that needs skilled labor," said Ms. Erica Mackie, GRID Alternatives co-founder and Chief Executive Officer. "We're thrilled to have JinkoSolar as a partner."