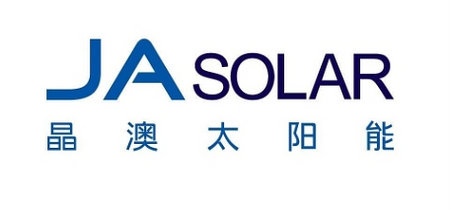 JA Solar Holdings Co. says the output power of its 60-cell PV modules assembled by mono-Si PERC cells has exceeded now 325 W. The actual output power clocked in at 326.67 W as measured and certified by TUV SUD. Buy that measure, this sets a new world record for 60-cell mono-Si PV modules.
PERC technology has increasingly become the mainstream approach for high-performance PV products in the past few years. According to SEMI PVITR, PERC products will account for 40% of total product shipments by 2020. The advance of PERC technology as well as the wide adoption of the technology has significantly impacted on the solar powered energy generation in terms the reduction of levelized cost of energy and grid parity. Currently, the average power output of the 60-cell PV modules assembled with mono-Si PERC cells JA Solar offers is 300 W.
http://staging1.solarbuildermag.com/news/silicon-heterojunction-solar-cell-technology-moves-beyond-lab/
As one of the largest PV product manufacturers in the world, JA Solar has been instrumental in developing advanced PV technologies through invention and innovation. Some history:
In 2010, the company filed an invention application for its industrial PERC cell structure and the method of production, the patent was granted by the Patent and Trade Mark Office of Chinese National Bureau of Intellectual Properties in 2012.
In 2013, JA Solar was the first company to break the 20% conversion-efficiency barrier for the industrial version of PERC solar cells using screen-printing metallization process, and started mass production of PERC-based cells and modules in the following year. JA Solar also holds the intellectual property rights for bifacial PERC cells with a Chinese patent granted by the National Bureau of Intellectual Properties of China in 2016.
In 2016, JA Solar provided 422MW PV modules with 40% of them being mono-Si PERC for the first 1GW demonstration phase of this "Front Runner" initiative as the largest module supplier in the project.
"Setting a new world record of over 325W output power from a 60-cell mono-Si PV module is remarkable achievement enabled by PERC technology," said Dr. Wei Shan, Chief Technology Officer of JA Solar. "It is also a testament of the unrivaled efforts at JA Solar that focus on developing high-efficiency, cost-effective PV products meet the ever increased demand for clean energy through technological innovation and continuous performance improvement, as well as the commitment and the tradition of JA Solar to provide our customers high-performance PV products with high quality and reliability."
Tags:
efficiency
,
JA Solar
,
PERC