TUV SUD, a quality, safety and sustainability solutions provider that specializes in testing, inspection, auditing, certification, training, and knowledge services, issued a lab qualification of Customers' Testing Facilities (CTF) to JA Solar Holdings Co. The CTF lab qualification is widely viewed by the PV industry as the recognition for the excellence in quality control and professionalism lab testing capabilities.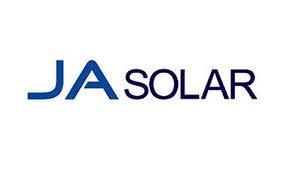 CTF qualification signifies that the lab test results of solar PV products can be directly embodied in a CB (Certification Bodies' Scheme) report issued by TUV SUD, thus promoting market recognition of the products, as well as demonstrating the professional lab testing capability of the enterprise. More information on CTF is available on the IEC official website.
"Our module testing laboratory plays a pivotal role in product quality control and the introduction of new materials and products at JA. This CTF lab qualification is another testimony of JA Solar's outstanding product quality control," said Xinming Huang, VP of quality control at JA Solar.
RELATED: How new solar module technology lifts efficiency, limits price 
Headquartered in Munich, Germany, TUV SUD is represented in more than 800 locations worldwide. TUV SUD operates globally with a team of more than 22,000 multi-disciplinary experts recognized as specialists in their respective fields. By combining impartial expertise with invaluable insights, the company adds tangible value to businesses, consumers and the environment.
The CTF lab qualification represents the third upgrade of a JA lab in TUV SUD. Each upgrade recognizes JA's lab management and testing capabilities, and lab compliance with IECEE/CB regulation.
"CB test report and certification are technical quality requirements for solar PV products worldwide," said Hailiang Xu, Chief PV Inspector of the TUV SUD Greater China Region. "Previously, almost all CB testing reports could only be obtained from third-party testing agencies. With the factory lab CTF qualification, JA Solar can now obtain a CB test report either from TUV SUD or from its own CTF qualified testing lab. This is a significant achievement in the solar industry."
Tags:
certification
,
JA Solar
,
modules