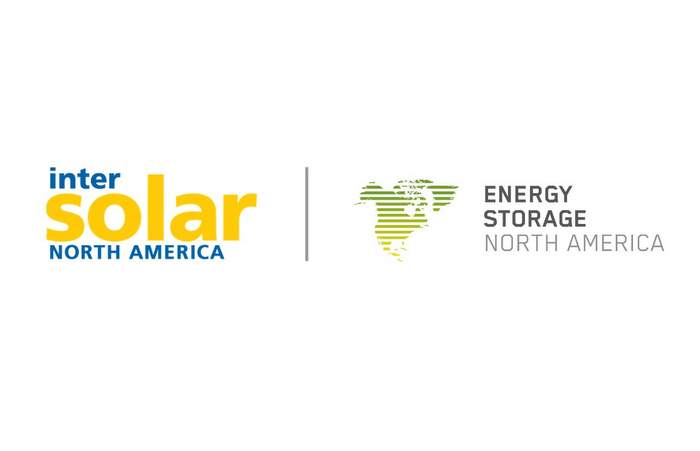 Intersolar North America (ISNA) and Energy Storage North America (ESNA), the newly combined flagship solar + storage events, have partnered with Strategen to launch "Solar + Storage: Today's Progress, Tomorrow's Promise," a free webinar series designed to educate and energize solar + storage professionals ahead of its inaugural collaborative conference and tradeshow set for July 14-16.
[button link="http://bit.ly/38ob3gK" bg_color="#fa0808″ window="yes"]Deep cycle lead-acid batteries are the most-recycled consumer product in North America. Delivering proven performance, flooded models continue to be the most affordable energy storage solutions for residential off-grid & backup systems. Browse the Rolls catalog here.[/button]
The series will kick off on January 28, 2021 at 1:00 PM ET with the premiere webinar, US Clean Energy: The Next Four Years. The hour-long interactive session will provide insights from leading experts on anticipated policies and programs for solar and energy storage under the Biden administration. Moderated by Steve Schiller of the Cleantech Party, the discussion will be followed by a Q&A with the panelists. Speakers will include:
● Audrey Lee, PhD, Co-Chair of Clean Energy for Biden
● Jeff Genzer, Vice President of Duncan, Weinberg, Genzer and Pembroke
● Matt McDonnell, Sr. Director of Strategen
"We are excited to introduce the webinar series ahead of our 2021 conference program," said Wes Doane, Event Director for Intersolar North America and Energy Storage North America. "These sessions will shed light on what we can expect under a clean energy-friendly administration and Congress, as well as represent the type of valuable, insightful content we intend to bring to our combined conference in July."
"The recent election results have set an entirely new context for clean energy in the U.S.," said Janice Lin, Strategen's founder and CEO, who leads educational and programming efforts for the 2021 conference program. "The combined ISNA/ESNA platform, beginning with this webinar series, is an ideal venue for bringing together the ecosystem to help architect what that future trajectory will mean for industry and the planet."
Future sessions in the webinar series will cover a variety of pertinent topics in the clean energy space, with speakers and dates to be announced in the coming months. Registration for both the first webinar and the #isnaesna21 conference planned for July 14-16, 2021 in Long Beach, California, are now open. To register for "US Clean Energy: The Next Four Years," click here.
Stay Connected. Get the latest news on Intersolar North America and Energy Storage North America by signing up for event updates.
Tags:
events
,
Intersolar