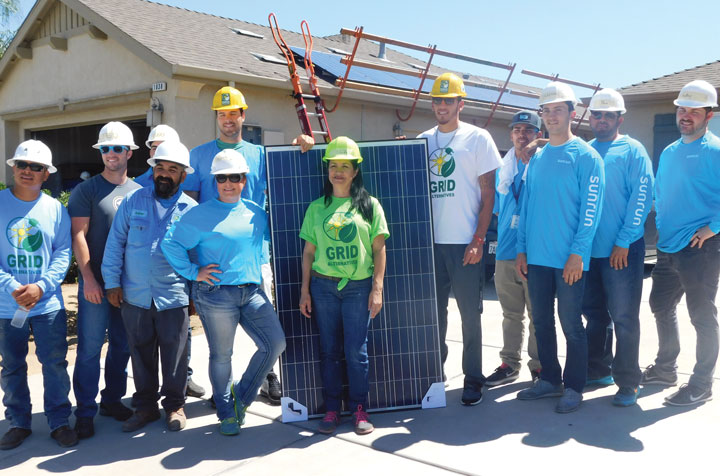 GRID Alternatives, a national leader in making clean, affordable solar power and solar jobs accessible to low-income communities and communities of color, announced the rebranding of its solar installation program. The new Energy for All Program will continue to help low-income households, multifamily housing providers and utility partners across the country reduce electricity costs and generate community wealth with clean, renewable solar energy.
The Energy for All name is a reflection of GRID's commitment to a transition to clean, renewable energy that includes and benefits everyone. Since 2004, GRID Alternatives has installed more than 43 megawatts of solar power serving over 11,000 low-income households, representing $320 million in lifetime energy cost savings. Together these systems will prevent 850,000 tons of greenhouse gas emissions.
RELATED: Details on a plan for drastic cost reductions, wide deployment of community-scale solar
"We believe that access to clean, affordable energy is a basic human right," said Erica Mackie, CEO and co-founder of GRID Alternatives. "The Energy for All brand helps us more clearly communicate that value in the communities we serve."
GRID Alternatives' other programs include solar job training, a national Tribal Program that helps Native American communities across the U.S. meet their renewable energy and economic development goals, and an International Program that addresses a critical energy access gap in rural communities in Nicaragua, Mexico and Nepal. In addition, GRID Alternatives is a leading voice in low-income solar policy, helping state and local governments design and implement effective low-income solar policies and programs.