Following the decision by Governor Brian Sandoval's Public Utilities Commission of Nevada (PUCN) to dramatically alter Nevada's rooftop solar industry, big name national solar companies like SolarCity and Vivint came out against the move and then even publicly stopped doing business in the area. Well, it isn't just the big names. Go Solar, a locally owned electrical company, was forced to eliminate more than 17 jobs in Las Vegas and drastically reduce the hours of 10 others.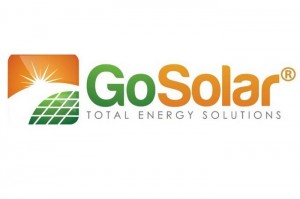 "Myself and other local solar business men and women have been advocating and educating the community, students, and policy makers for over 2 years," said Scott Shaw, Director of Research and Development at Go Solar. "We traveled to Carson City at our own expense and spoke one on one with numerous lawmakers in which the recent PUCN decision was never envisioned. The local solar business community is perplexed when we hear Senator Farley, Governor Sandoval, and others say 'the Nevada solar industry agreed with sending this decision to the PUCN.' I assure Nevadans, no one consulted with any of the local solar business people despite our attempts to be part of the process. We are still waiting to hear from our elected lawmakers and are convinced they and the Commission will do the right thing once they realize the true impact of this flawed decision."
Go Solar is a family-owned business that specializes in residential/commercial solar PV, HVAC, weatherization and commercial LED lighting. Go Solar opened its doors in 2009 with four employees during hard economic times in Nevada and through hard work and determination grew to employ over 50 people by 2015.
Remember, the PUCN made this decision to change the rules after initially promoting and encouraging rooftop installs, which makes the decision all the more indefensible. Those early adopters are out of luck.
"Having to tell employees, who are like family, in this family-owned business that we no longer have work for them has been one of the most difficult things we've ever done. These were employees who have helped build our business during some of Nevada's worst economic years," continued Scott Shaw. "These are very dedicated Nevadans with families to support. This is not what they expected from their elected government."