GermanSolar USA debuted its 300-W, 60-cell PremiumLine Black and Silver panel with the newest PERC cell-technology adding its highest power class 60-cell PV panel to its high performing mono crystalline 60-cell panel-line.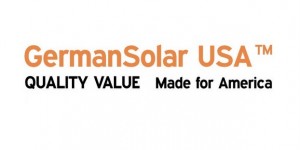 GermanSolar's high performing PV panels are distributed by its 100% owned subsidiary GermanSolar USA, Inc. through its warehousing operations with support- and sales-services in the U.S.A.
RELATED: PERC Up: Boviet Solar tells us how it will provide high efficiency modules at a low cost 
GermanSolar USA continues to broaden its high-quality and top-performing PV panel-series from poly crystalline cells PowerLine GSP6-60 270W to mono crystalline PremiumLine from 285-W to 300-W 60-cell with the GSMP6-60 285W, GSMP6-60 290W, GSMP6-60 295W and GSMP6-60 300W.
GermanSolar started in 2001 in Cottbus, Germany, to produce high-quality PV panels. GermanSolar's leadership team provides over 25 years experience in the PV field.