Dynamic Energy has completed the installation of a 193.5-kW solar photovoltaic system at the Stone Quest Inc. facility in Carteret, N.J. Stone Quest Inc. is a leading New York and New Jersey natural stone specialist. The solar system is expected to produce approximately 211,000 kWh of energy in its first year of operation, resulting in an annual reduction of 149 metric tons of CO2 emissions, equivalent to removing 31 cars from the New Jersey Turnpike each year.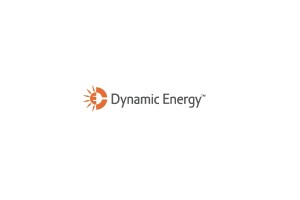 Dynamic Energy, a full service energy solutions provider servicing New York, New Jersey and other states, provided turnkey services for the project. This included financing, engineering and construction for the system.
Josef Morchik, President of Stone Quest, is enthusiastic about the savings the solar project will provide the company. "Not only will this solar installation have a positive impact on our company's bottom line, but it will help us control our impact on the environment as a whole," said Morchik. "We're excited to see Dynamic Energy bring the project to life."
"Dynamic Energy's team congratulates Stone Quest on hosting this new solar system," said Brett Thibodeau, COO of Dynamic. "Stone Quest's efforts to support renewable energy reflect a true dedication to their business and customers."
Solar will provide a significant percentage of Stone Quest's energy needs through a Power Purchase Agreement, requiring no investment from the organization – Stone Quest simply pays for the electricity produced by the system, avoiding all the expenses associated with solar system ownership.