Draker is pleased to announce that it has been selected to install its fully integrated Draker AC and Clarity DC panel-to-grid (P2G) monitoring solution at a 2 MW-AC site, the largest installation to date for a fully integrated Draker AC and Clarity DC monitoring system. The solar PV plant in Massachusetts is a fixed mount, 600V system with utility grid interconnection.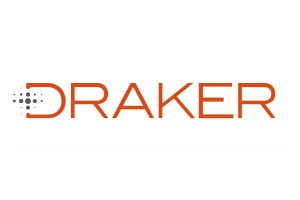 "Deployment of Draker's fully integrated AC and Clarity DC monitoring solution at this 2 MW site is a clear recognition of the improvement to levelized cost of energy (LCOE) that Draker's innovative P2G management approach enables for utility-scale power plants," said Draker CEO Chach Curtis. "Over 50 percent of energy losses occur on the DC side of the inverter. Draker is unique in our ability to cost-effectively provide insight into both DC and AC losses through our comprehensive P2G solutions."
Typical module-level electronics are cost-prohibitive because they must be installed on every module in an array. In contrast, the Clarity DC system provides precise module-level diagnostics at a much lower cost through selective deployment on only 2 modules per string. Installed cost is further reduced by use of a wireless mesh data communications system, eliminating data cabling and trenching. The actionable intelligence provided by Clarity DC informs operations and maintenance (O&M) strategies and helps to cost-justify preventive and corrective maintenance decisions.
In other developments, Draker is pleased to announce that it has recently concluded a study of the DC-side issues uncovered by its Clarity DC system installed at over 25 customer sites across North America. Draker has analyzed the types and magnitude of DC losses identified at these sites, and their negative effects on system performance. Systematically analyzing these factors creates a framework in which customers can evaluate the costs, benefits and economic payback from installing a Clarity DC system. The study and its findings can be downloaded from Draker's web site at http://clarity.drakerenergy.com/whitepaper-request-form.html.
Draker's Clarity DC system and Intelligent Array software are available now in North America and Japan, and are being certified for use in additional international markets. Draker's P2G solutions, including Clarity DC, can be installed on new sites or easily retrofit to existing sites.