Borrego Solar secured $64.4 million in new financing that will enable the company to install more than 18 MW of solar in Massachusetts.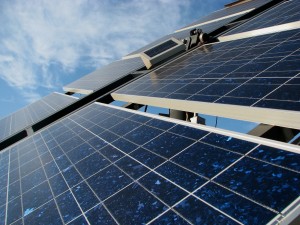 San Diego-based Borrego established in Massachusetts in 2007 with 40 percent of its employees based there.
"That's part of why we wanted this," said Borrego CFO Bill Bush.
Borrego owns and operates the solar systems it installs and signs power purchase agreements with its clients, who buy power from the company.
That means the company needs significant borrowing capacity and the ability to get long-term financing in order to continue growing, Bush said.
"You run into bank house limits," Bush said.
Borrego's new fund is financed by U.S. Bankcorp and National Consumer Cooperative Bank, which are new partners for the growing installer.
"It's not so much that we needed a new partner as it was that we needed a partner who could invest in project after project," Bush said.
This partner was also the first Bush knows of to underwrite Massachusetts' solar renewable energy credit (SREC) market.
The SREC will enable Borrego to recover its lenders' investments more quickly because the company will be able to sell the renewable energy credits to businesses that need them to meet certain mandates or even self-imposed renewable energy goals. Those sales will pay for the solar installations more quickly than the power purchase agreements with customers.
The program is newer and operates differently than programs in other states like New Jersey, Bush said.
But the bank's confidence in Borrego's ability to navigate the state's SREC program will give a boost to the company's ability to install solar for institutional clients with little to no upfront expense to them, Bush said.
Original story from Clean Energy Authority.