The Inflation Reduction Act ties the juicy 30 percent investment tax credit (ITC) and all of the potential adders for any solar and/or energy storage project above 1 MW to prevailing wages and apprenticeships within the construction / installation of said project. What exactly do those terms mean? And will they help bring more human beings into the labor pool for the solar industry?
The following is a sneak peek excerpt from the Q4 edition of Solar Builder magazine. Be sure to subscribe here (print, digital or both) today. It's free.
What is a prevailing wage?
Prevailing wage standards specify hourly wage rates for workers (including apprentices) in skilled construction trades. Prevailing wage laws also require contributions to workers' benefits such as healthcare, paid time off, retirement funds, and apprenticeship training.
For some solar projects, requiring a prevailing wage could definitely increase pay for laborers. Coupling this with apprenticeships is beneficial for developers focused on lowering their overall labor costs (apprentices are paid less) but also for the workforce, as apprenticeships provide a great career path and equity benefits.
What is an apprentice?
This refers to registered apprenticeship programs (RAP), both state and federal. To get the tax credits, any apprenticeship program used to meet the requirements must be registered. Federal regulations require apprenticeships to be at least one year in length – one year to learn through a foundation of on-the-job experience and related instruction. In total: at least 144 hours per year of instruction and 2,000 hours a year on the job. State regulations are fairly similar but can be more stringent in some cases. RAPs in the construction industry are typically 2-5 years in length, with the majority being at least 4 years long.
RAPs are a great way to formalize training for work in certain occupations and for building a formalized path to a more sustainable career in that industry. RAPs are also a pathway to get more veterans into an occupation. Veterans can forego the tuition benefits of the GI Bill and instead receive a housing allowance (potentially a few thousand a month) upon signing up for a RAP.
One potential hiccup for solar companies in meeting the IRA requirement (and building the needed workforce) is that RAPs can only be registered for DOL-approved occupations and solar installer is not a federally recognized occupation.
How many apprentices do I need?
The apprenticeship requirements are specifically for the "mechanics and laborers" during the construction phase of a project. The foreman level would not apply, nor the design, development, project management, or financing. Minimum requirements of the following percentages must be met, starting 60 days after the Treasury Department issues relevant guidance:
10 percent this year
12.5 in 2023
15 percent 2024 on out.
Keep in mind that each of these apprentices needs a mentor too (typically a 1:1 ratio). That means another 15 percent associated will be supervisors of those apprentices.
This goes for subcontractors too.
"Any contractor with at least four employees will have to have at least one apprentice," Lawrence says. "You can't just meet them by having 25 percent of your labor in one area in apprenticeships and not worry about the rest."
What is an approved occupation? And why isn't solar installer one of them?
For DOL to recognize an occupation, there needs to be a consensus within the industry presented by employers to demonstrate that need. There's questions around the role of a "solar installer" and that role is different on utility scale projects and a residential project.
"The apprenticeship system is designed to provide comprehensive training in a particular occupation, similar to how college associate's and bachelor's degree programs provide a well-rounded education in the fundamentals of a particular field of study," says Richard Lawrence, program director with the Interstate Renewable Energy Council (IREC). "A challenge for solar installation is there is not a common framework with regard to who can perform what type of work on a jobsite. Some states do have solar or renewable energy specific licensed occupations, others classify solar as electrical work that can only be performed by electricians, while some have identified which specific tasks need to be done by electricians and which can be performed by laborers or other tradespeople."
That's where the stickiness comes in. There are existing occupations with overlap but not a consensus as to what the job role of a solar installer is. "Workers in each of the trades are vying for their piece of the pie and DOL regulations require occupations to 'be clearly identified and commonly recognized throughout an industry' to be apprentice-able."
Solar installer is recognized by some states (some have it under "limited electrician license") and thus have RAPs approved. Florida and Oregon are two notable examples, the latter covering all renewable energy up to 50 kW.
California, on the other hand, acknowledges "solar installer" as an approved occupation with a license but hasn't approved of an apprenticeship program in which to train solar installation employees.
Meanwhile, the state just passed Assembly Bill No. 2143, which classifies all net-metered non-residential solar projects (and residential >15 kW) in the state as being public works projects. All construction work on these projects will be subject to similar prevailing wage and apprenticeship requirements starting in 2024 — with 20% labor hours required for apprentices, even though, again, there is no such state program.
Getting creative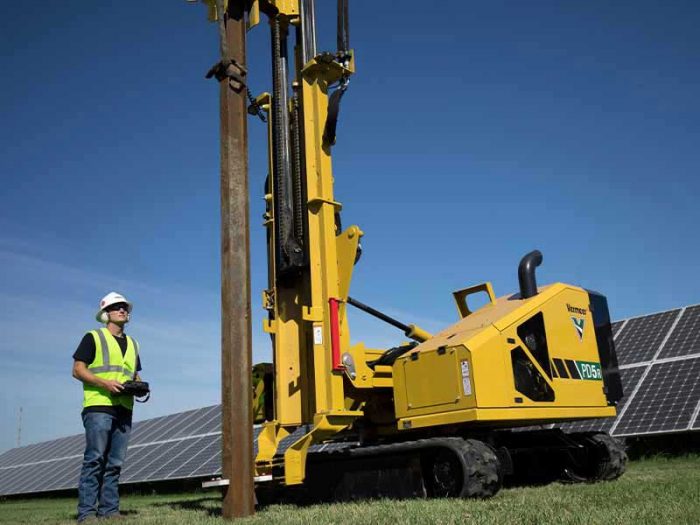 While we wait to see if that ever changes, the DOL is able to recognize creative interpretations of existing occupations.
There are over 1,000 federally approved occupations that are apprentice-able, and it is common to take an existing occupation and leverage it to the meet the employer's needs. Construction craft laborer, for example, is a two-year RAP, that is for generally assisting with labor on a wide variety of construction projects.
"The Construction Craft Laborer apprenticeship standards are able to be used to train people for solar installation roles such as site preparation, racking installation, and mounting of modules," Lawrence says. Other examples of adjacent occupations include electricians, operating engineer (someone who runs equipment), pile drivers … "A company will need to look at all of the different job roles on that site and see what fits into those existing occupations that are already approved."
Another example: The Utility Workers of America worked with Consumers Energy on an apprenticeship program for the utility workers who maintain utility scale solar, wind and energy storage plants, using the "energy auditor" occupation, which generally refers to someone who goes into a building to examine energy needs and make recommendations on how to reduce energy loads.
Running a RAP (or sourcing from one)
An employer has to commit to that apprentice as an employee, and the apprentice moves up in pay as they go. Each hour of their job needs to be documented as to what they're learning because they need certain hours for certain tasks. They also must take additional instruction as well.
So, it's a commitment. Mass.-based ReVision Energy is a great example of a small business running a quality RAP.
If it sounds like too big of a commitment, you can go through unions for certain job functions because they will have RAPs, or work with community colleges or another community-based organization.
Another option is a group program run by multiple employers that might function as a consortium or trade association.
"There's a lot of options and flexibility but it's going to take quite a bit to understand what those options are," Lawrence says.
Listen to more in-depth conversations on Solar Builder's YouTube channel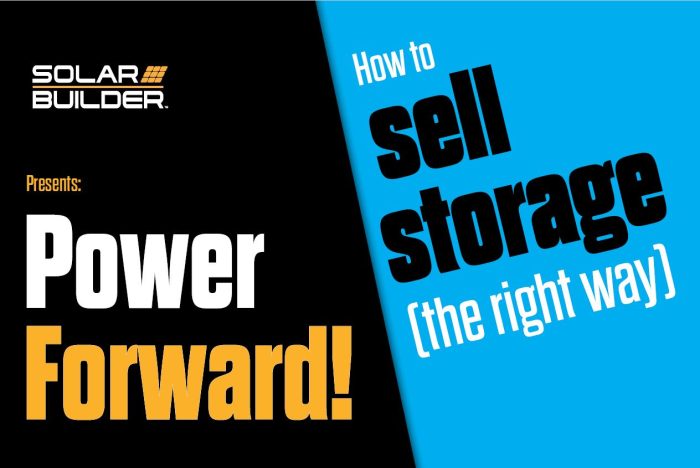 Our most popular series include:

Power Forward! | A collaboration with BayWa r.e. to discuss higher level industry topics.
The Buzz | Where we give our 2 cents per kWh on the residential solar market.
The Pitch | Discussions with solar manufacturers about their new technology and ideas.
Tags:
utility-scale