AMEC, the international engineering and project management company, and its 50/50 joint venture partner Black & McDonald, has been awarded an engineering, procurement and construction (EPC) contract by International Power Canada for the Brockville solar project, a 10-MW solar photovoltaic plant being developed in Eastern Ontario.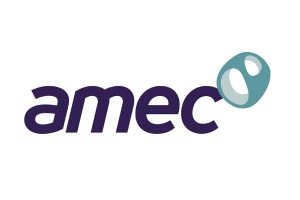 This is the fourth contract the AMEC Black & McDonald joint venture has received from International Power Canada and it is the first time the joint venture will work together on a utility-scale solar project in Canada.
Under the contract, the value of which has not been disclosed, AMEC's joint venture will serve as the design-build contractor undertaking the engineering, construction and performance of the project. The solar modules are supplied by Suntech, the world's largest producer of solar modules.
The Brockville solar project, located in the township of Elizabethtown-Kitley in Eastern Ontario, is being developed under Ontario's Feed-in Tariff (FIT) Program. The energy produced by the Brockville Solar project will be sold to the Ontario Power Authority under a 20-year supply contract and will power the equivalent of 1,700 households annually.
"We are thrilled International Power Canada has chosen to partner with us on their first solar project in Canada," said Tim Gelbar, President of AMEC's Power & Process Americas business. "Over the past five years, we have built a strong working relationship with International Power Canada and established a reputation for the effective delivery of clean energy projects. We look forward to demonstrating our leading knowledge and expertise in delivering a turnkey solution for the Brockville project, which is also the first Canadian-based utility-scale solar project for AMEC."
International Power Canada's President Mike Crawley remarked: "With Brockville, International Power Canada is diversifying our technology base and entering a new and exciting business area. We hope this is the first of many solar projects in our portfolio. We are pleased that the Brockville project is now under construction and will soon be providing clean, renewable energy to the province."
The AMEC Black & McDonald joint venture has been involved in a number of Canada's clean energy projects and has executed many of Ontario's wind power projects on a design-build basis.