Hoku Solar Inc., a wholly owned subsidiary of Hoku Corp. that delivers investment-grade solar energy facilities for commercial, institutional and utility clients, today announced the signing of an agreement with a subsidiary of Alexander & Baldwin Inc. (A&B), to design and build the 7.2-MW Port Allen Solar Farm for A&B on the island of Kaua'i, Hawaii.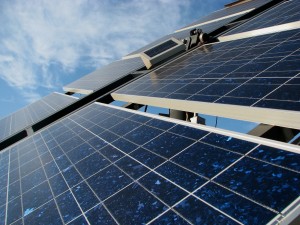 Hoku Solar will partner with Helix Electric Inc. to construct the PV facility, which is expected to be placed in service in late 2012. A&B selected the Hoku-Helix project team via competitive bid. Power generated by the Port Allen Solar Farm will be sold by A&B to the island's electrical utility company, Kaua'i Island Utility Cooperative (KIUC) under a 20-year agreement recently approved by the Hawai'i Public Utilities Commission.
Scott Paul, Hoku Corporation's chief executive officer, shared his enthusiasm for this project: "Alexander & Baldwin's investment in solar energy marks another important milestone along Hawai'i's path toward clean energy, and Hoku Solar is proud to have been selected to design and build this solar farm. We have invested heavily in Hoku Solar's utility-scale PV capabilities over the last several years, and we look forward to bringing our local team and expertise to bear on this flagship project."
Chris Benjamin, president of the Alexander & Baldwin Land Group, commented: "The Port Allen Solar Farm is a very important project for A&B — and for Kaua'i — and we're pleased to be working with the experienced teams at Hoku Solar and Helix Electric to bring the facility to life."
In December 2011, Hoku Solar delivered the Kapolei Sustainable Energy Park, a 1.18-MW solar energy facility developed by Forest City Sustainable Resources. The project is the first — and, currently, the largest — utility-scale PV facility on O'ahu.