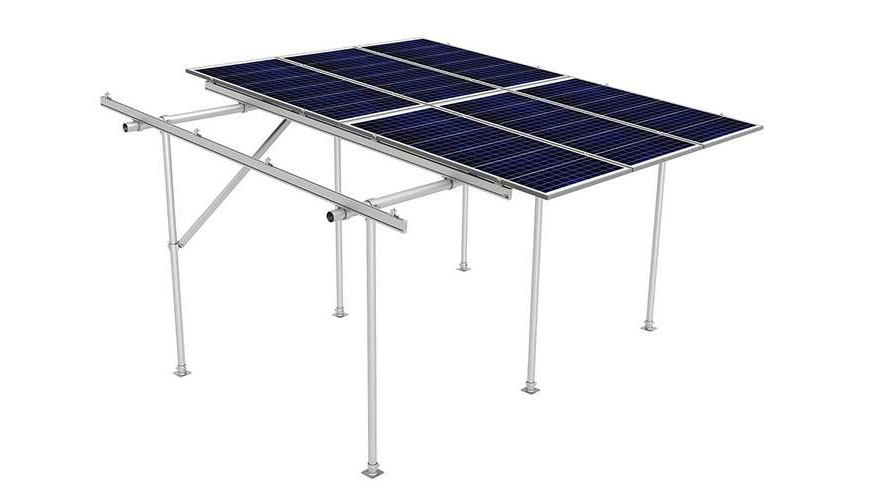 SPI 2019 Preview | Booth 3046
SunModo is introducing the next generation Multi-Purpose System with SunTurf, which can be used as a roof mount, ground mount, canopy or multi-pole. The streamlined design combines the simplicity of a pipe-based system with next-level engineering. By spanning over roof obstructions, SunTurf Roof Mount takes full advantage of the available roof surface therefore maximizing the PV system size and increasing your ROI.
The system easily achieves 7-ft height and provides convenient access to the roof surface for maintenance and repair. Anchor the SunTurf Ground Mount using either a SunModo ground screw, auger, ballasted eco-block or traditional post and concrete. The swivel pipe cap kit can accommodate terrains up to 27 percent slope east-west and 120 percent slope north-south. Optional bracing can provide additional structural rigidity for sites with high snow or wind load conditions.
[button link="https://staging1.solarbuildermag.com/solar-power-international-2019/"] Check out all of our Solar Power International previews right here[/button]
Tags:
Solar Power International Previews 2019
,
SunModo