S-5! sent word about its new SolarFoot, made for exposed fastener metal roofing via four points of attachment. The SolarFoot provides an ideal mounting platform to attach the L-Foot of a rail-mounted solar system or other ancillaries to the roof. Behold: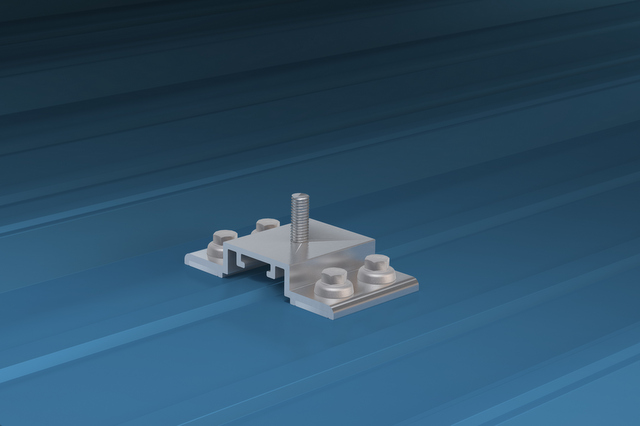 The SolarFoot ensures a durable weathertight solution for the life of the solar system and the roof. Each piece contains two reservoirs of a factory-applied butyl co-polymeric sealant, allowing a water-tested seal. Simply peel the release paper from the butyl sealant and fasten through the predrilled holes in the base of the SolarFoot.
S-5! specializes in zero-penetration clamps that attach ancillary items to standing seam metal roofs without violating the integrity of the roof or the roof's warranties. The clamps mount snow-retention and wind-performance systems, solar arrays, signs/banners, light fixtures, gas piping, stack/flue bracing, walkways, HVAC, lightning protection, equipment screens, conduit, condensate lines and more.