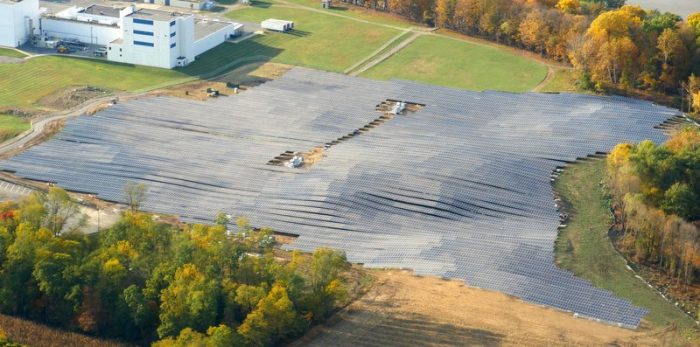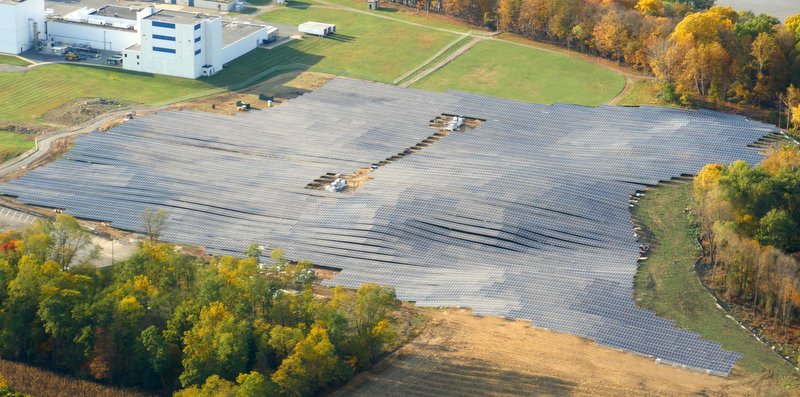 Tough terrain. Sloping sites. Supply chain challenges. Designing and constructing larger scale, ground-mounted solar projects gets more complex each year. Luckily, ground-mount systems are up to the task. In our annual Ground-Mount Buyer's Guide, we asked manufacturers to tell us what's new in their offering and for any updated specs in their portfolio. What you'll see is the market continues to push tolerances and accommodate PV trends, such as larger format and bifacial modules. Many of these companies are also much more than product manufacturers, offering an array of engineering and turnkey construction services. Check out what's new with the top providers of in the space. Click the product to expand for more info!
---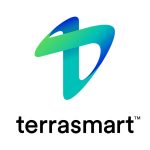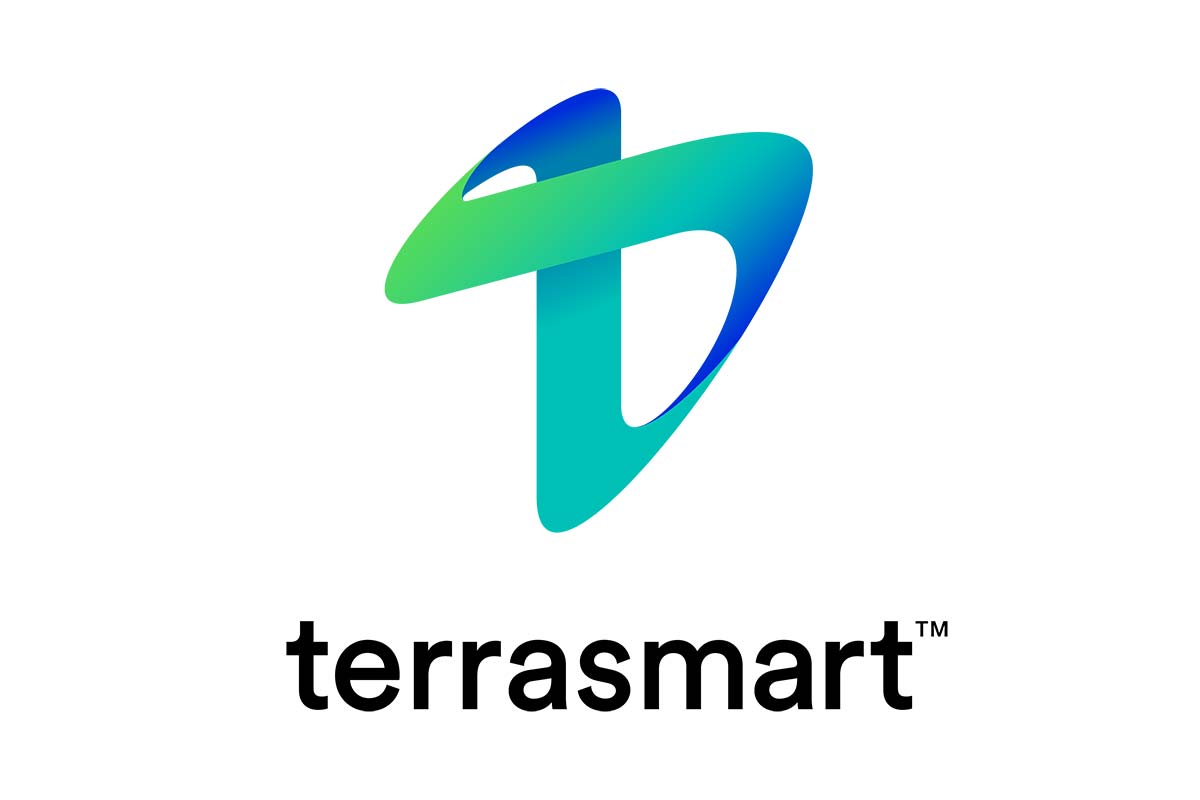 Terrasmart, the renewable energy portfolio of Gibraltar, is a leading provider of solar racking technologies, electrical balance-of-system products, installation services, and project optimization software. Harnessing the combined strengths, technical expertise, and heritage of its four brands, the new Terrasmart delivers a holistic project experience and best-in-class solutions across markets, providing leading solar technologies and smart solutions across the project lifecycle to mitigate risks and amplify returns for solar projects of any size, type, and location. Serving the commercial and utility sectors across North America, Terrasmart integrates products and solutions across the PV lifecycle to minimize risks and maximize returns. With over 19 GWs of solar deployed across 4600 PV systems, Terrasmart creates unique value for more profitable solar on any terrain, anywhere in the U.S.
What's new in 2022?
In 2022, Terrasmart furthered its integration, harnessing the combined strengths, technical expertise, and heritage of its four legacy brands. Terrasmart now offers its driven pile and ground screw foundations across all of its ground mount products.
Specialties
Utility-Scale ground mount: 20 – 300 MW
Single-Axis Tracker: 20 – 100 MW
Foundation agnostic solutions
Turnkey services
Design & Engineering: A seasoned team of geotechnical, structural, mechanical, electrical, and civil engineers provides project-specific, value-engineered solutions that will streamline your next ground mount project experience.
Turnkey Construction: Our full-service construction team can bring all critical aspects of solar construction in-house. One of the most experienced field teams in the industry, specializing in professional surveying, drilling, screw, racking and panel installation. With one of the most experienced field teams in the industry, we have priceless insights that allow us to overcome challenges and streamline processes to ensure projects are completed on time
Surveying: Site topology & 3D mapping is available via High Precision Aerial Site Mapping. Also, the first of its kind – our Autonomous Precision Survey Rover (APSR) triples the survey speed and accuracy on your next site.
Manufacturing: Our multiple manufacturing facilities result in shorter lead times and ensure quality, while also allowing for custom solutions.
Products
www.terrasmart.com | info@terrasmart.com
---

AEROCOMPACT – founded in 2014 – designs, engineers, and manufactures flat roof, ground mount, and metal roof solar mounting solutions. Its racking systems are compact, aerodynamic, and easy to install. The company prides itself on its ability to provide intelligent racking solutions for the most challenging site conditions, e.g., with high wind/snow loads, or if required, a highly distributed ballasted ground mount solution for landfill or brownfield projects. Close to 2 GW of power installed with mounting systems from AEROCOMPACT.
What's new in 2022?
AEROCOMPACT's proprietary design tool for all of its systems, AeroTOOL, was updated to reflect the latest wind tunnel tests and meets the latest code requirements for many modules. The turnaround time for projects is within 48 hours. AEROCOMPACT supports customers in their permitting efforts to minimize the soft project costs and continue to update our products to meet customer demand.
Products

Number of pieces: 5 (alternatively with a ballast tray or 18" ground screw)
Tools needed: Universal drill bit & torque wrench (optional impact drill for ground screws)
Certifications: UL2703 (no geotechnical service required)
How does it install: Three Easy Steps: Following our detailed plan, preinstall the clamps, measure the installation area and place brackets and connector brackets. Lay the modules and the ballast for the ground or the ground screws to the recommended sequence. (Optionally cable management).
Advantages:
No ramming and no heavy machinery
Ground screws can be installed with a hand drill
No geotechnical service
Best ground cover ratio in the market
Fastest ground mount installation
1 MW per truckload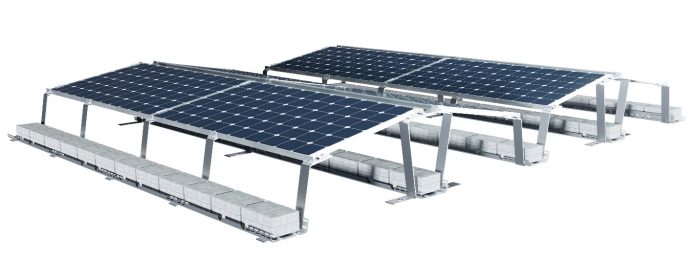 Average Row Construction time: Up to 7.5 modules/man-hour (two guys, 4 minutes per module)
Slope Tolerances: Up to 10 degrees without anchors, over 10 degrees possible with earth anchors.
Number of pieces: 5 (alternatively with a ballast tray or 18" ground screw)
Tools needed: Universal drill bit & torque wrench (optional impact drill for ground screws)
Certifications: UL2703 (no geotechnical service required)
How does it install: Three Easy Steps: Following our detailed plan, preinstall the clamps, measure the installation area and place brackets and connector brackets. Lay the modules and the ballast for the ground or the ground screws to the recommended sequence. (Optionally cable management.)
Advantages:
No ramming and no heavy machinery
Ground screws can be installed with a hand drill
No geotechnical service
Best ground cover ratio in the market
Fastest Ground mount installation
1 MW per truckload
---

Backed by decades of manufacturing and engineering experience, BCI Engineering's Full Tilt fixed-tilt system have fewer parts, versatile module loading and fastening methods, and manufacturer-direct pricing. All of Full Tilt's components are pre-galvanized, roll-formed shapes that bolt together.
Products

Number of pieces: 6
Certifications: UL 2703
Average 20-module table construction time: 22 minutes (two-person crew)
Slope Tolerance: Can accommodate up to 21% E-W slope
Installation: The pre-galvanized roll formed sections are lightweight and can be handled by two installers. The rafter features a pivot point near the center of gravity, allowing the structure and loading of the modules in the flat position. Piles are driven with a pile driver, preferably a vibratory type. The balance of the system can be installed by hand with a 2-to-4-person crew using simple hand tools, battery powered tools speed up the assembly. Once the piles are driven and the components are properly staged, a 20-module table can be fully assembled in less-than one man-hour.
Advantages: The Full Tilt system has many cost and labor saving features, and one the installers gravitate towards is the "Longhorn" panel rails that keep the modules perfectly aligned for quick fastening. The assemblers need not waste time adjusting the modules, alignment is automatically perfect. Another big advantage of the Full Tilt system is that it is designed to be built in the flat position. This means that all components can be assembled at a safe working height without need for ladders or workers climbing the structure. After the structure is assembled and panels fastened, the complete structure is easily and safely rotated to final position.
---

Gripple, a manufacturer of time-saving products for the civil and seismic markets, entered the solar market in 2021 with a few tried and tested solutions to secure new and existing ground-mounted solar arrays. All components are made specifically for outdoor use with a life expectancy of 30+ years in the harshest conditions. Gripple's Solar Bracing Solutions can be easily retrofitted to any existing system for any remedial work caused by external forces, such as realigning misshapen posts or to stop tables tilting and structures leaning.
What's new in 2022?
Gripple debuted The CR-System range that includes lightweight above ground cable routing devices that are able to hold 1170 6mm2 of cables and have the potential to be stacked to increase capacity. Manufactured from polycarbonate UV Stabilized corrosion-resistant material, their free-air position can assist at design stage to de-rate and reduce the CSA on cabling used, providing further savings on project costs opposed to traditional trenching.
Products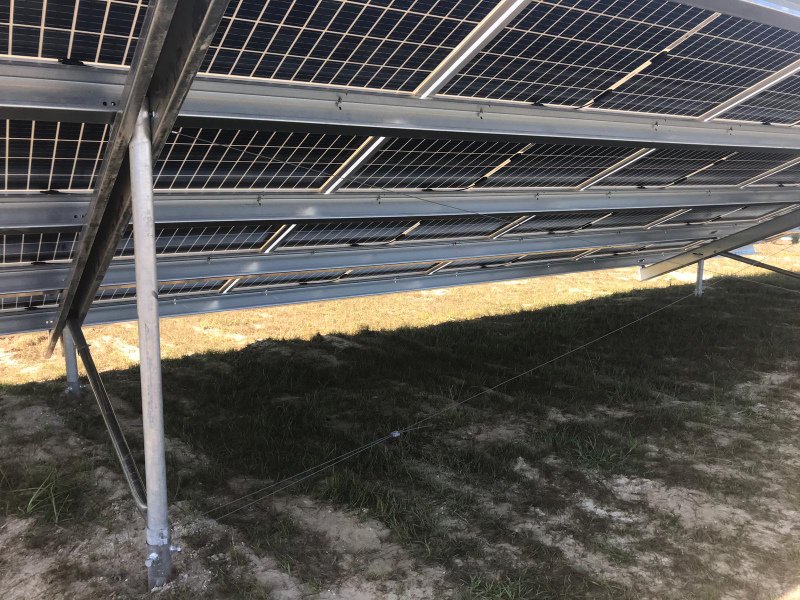 Gripple engineers have developed a lightweight solar frame bracing kit which provides comparable structural performance to heavy traditional steel bracing, at a fraction of the cost. By replacing heavy steel cross sections with strong but lightweight wire rope bracing, you can significantly reduce material, transportation, and logistics costs, as well as embodied CO2. In addition, Gripple bracing kits are fast and simple to install using just hand tools, and are delivered in small boxes making on-site material handling easy compared with lengths of steel and powered machinery.
Material: All components are made specifically for outdoor use with a life expectancy of 30+ years in the harshest conditions. Gripple's wire rope is coated with corrosion-resistant Zinc Aluminum and can be integrated as part of the frame with custom hot dipped brackets, or looped around existing fixing points. The internal gripping mechanism consists of a sintered ceramic roller offering a superior strength to alternative tension-only bracing systems, with a load rating of up to 3,860 lbs.
Install: The two-way locking device known as a PV Dynamic Tensioner allows you to install a brace quickly and easily between two piles. Applying pre-tension using a fast and unique tensioning tool, the PV Bracing Kit will ensure the frame stays rigid, eliminating misalignment that might occur due to external forces and environmental loads. The ready-to-use kits are fast and lightweight, drastically improving health and safety on-site.
Key feature: Kits come in oversized lengths to allow for greater flexibility in the tolerance of frame installation and to support a greater variety of mounting systems. To aid the installer, the Dynamic Tensioner component is releasable, allowing the product to be adjusted prior to tensioning.
Gripple offers a range of lightweight Solar Anchoring Kits which attach to solar frames to increase resistance to external loads. These are ideal for use supporting existing piles where ground conditions require additional anchoring, as well as for realignment and repair where ground mount frames may become misaligned.
Installation: The Gripple Anchors can be quickly and easily driven into the ground using just hand tools. The innovative install and 'flip' of the PV Anchor accesses the soil's engineering properties with minimal disturbance. The PV Anchor is then activated by tensioning the wire around the PV racking using a Gripple Dynamic tensioner – allowing the system to offer increased protection against uplift despite requiring considerably less materials.
Gripple's above ground cable routing system is super quick to install, designed to last the lifetime of your site, and helps protect your cables from abrasion and wear. Gripple's Messenger Kit is the fastest and easiest to install on the market thanks to the Dynamic wire joiner/tensioner. Alongside this, Gripple also supply messenger brackets and a range of hangers  featuring side cable loading for easy installation and access. Gripple's hangers have been specifically designed to protect cables, with a wide surface area to prevent pinch points and abrasion over time. The snap on locking mechanism which attaches hangers to the messenger wire also prevents movement, ensuring hangers and weight remains evenly spaced long term.
Materials: All materials are designed to last 30 years +, and are tested between -40 and +90 degrees Celsius. Hangers are made from UV stabilized Polycarbonate, with the messenger wire made from corrosion-resistant Zinc Aluminum.
Installation: Installation is quick and simple, requiring just hand tools and minimal training. First contractors install the Messenger Kit which can be attached to end posts using eyelet fixings or intermediate ground mount frames using the Messenger Brackets. The Messenger Kit is quick to tension using the Gripple Dynamic tensioner, making the system so much faster than traditional turnbuckles. Once the Messenger Kit is secure, contractors can attach the Hangers at regular intervals along the messenger wire. The Hangers feature a locking side loading gate which makes loading cables easy and O&M access simple.
---

Stockton, Calif.-based Mechatron Solar is an international commercial and industrial solar project developer that manufactures unique, patented dual-axis photovoltaic trackers, each supporting 90 solar panels. The company's unusually high-yield trackers have the highest energy density and the lowest ground footprint in the industry. Mechatron solar trackers include gearless azimuth trackers and gearless dual-axis trackers, which are designed to maximize performance with a lower operations and maintenance cost than other commercially available tracking systems. They have been successfully tested under different climate conditions rate structures constitute the best available solution for photovoltaic plant installation.
What's new in 2022?
Mechatron was certified under UL 3703 this year and has a top-tier bankability analysis nearly complete. The flagship tracker also features a new digital guidance system, along with a new optional design with eight columns to accommodate large format modules. The new M16KD agriculture model features extra spacing between vertical panel stacks to permit more light to reach crops beneath the tracker, along with a new table-supported reflector option to enhance bifacial performance. The new M10KD residential model features a reduced table size to support 49 panels, to accommodate limited space requirements.
Products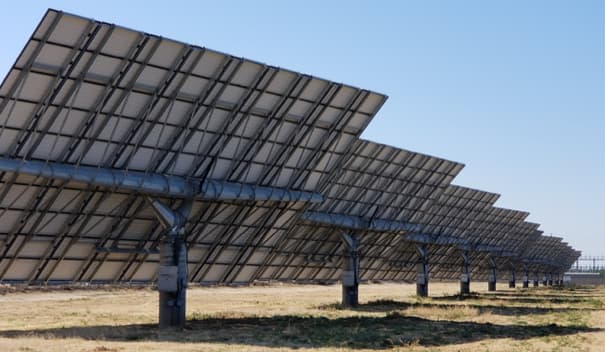 Posts per row: One reinforced concrete post or driven steel pile
Row length: Nine rows of 10 modules in landscape orientation; platform height 15 feet
Slope tolerances: Mounts in any terrain condition with virtually no slope limitations.
Certifications: UL 3703
Design: How is it constructed and how is it driven: The unique, patented MK18D features a gearless mechanism that eliminates the shear wear common with industry standard gear-driven trackers. The ball-bearing ring mechanism rotates the massive 90-panel platform around the azimuth axis with very high accuracy, zero-backlash and a hydraulic double-brake design. There are three hydraulic drives for azimuth motion and one hydraulic drive for elevation; these use standard single 3-phase 277/480V 1.5A Wye or 1-phase 120/240V 3A motors. These drive mechanisms permit a motion range of 360 degrees across the azimuth axis with 1 degree accuracy, and 0-60 degrees along the zenith axis with 1 degree accuracy. The tracker is designed to self-stow.
Advantages: As described above, the MK18D features a gearless azimuth drive ring, a hydraulic double brake mechanism, zero backlash and a self-stow feature. As a result of the superior solar tracking, the energy yield is 50% higher than a fixed-tilt ground mount and 20% higher than a single-axis tracker, where all three designs use the same number and type of modules. Bifacial panels add a 13% energy boost, several percentage points higher than single-axis and much higher than fixed-tilt designs, thanks to the 15-foot high panel table that captures more diffuse and direct reflection light than does the competition.
---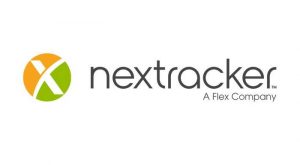 ---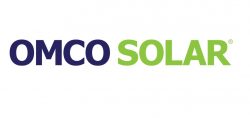 What's new in 2022
OMCO Solar has launched its revolutionary Origin Bifacial Tracker. The open backside design delivers high energy yield with uniform irradiance, ensuring excellent long-term production. The foldable, pre-assembled module frame and bearing provide quick, easy installation. Combining design innovation with factory direct production capabilities, this versatile 2-in-landscape tracker delivers performance and economic value for customers.
Turnkey services
On-Site Pile Testing. OMCO can provide customers with pile testing for their solar projects across the United States. This includes a 3rd party stamped report that can be used for foundation design and is a cost-effective alternative to geotechnical reports.
Engineering Design & Site Optimization. OMCO has an experienced engineering team that can provide customers with stamped construction drawings and calculation packages. We also have the ability to optimize a project design to maximize the benefits of OMCO products.
Single Point of Contact Contracting Model. OMCO provides fast and efficient delivery of a completed racking solution while minimizing transaction costs and construction delays that are typically associated with the conventional multiple-contract method. Our single point of contact contracting model streamlines the process significantly for customers.
Buy Direct from the Manufacturer. OMCO has four manufacturing facilities that provide superior customer support from a knowledgeable and experienced team. This also means that OMCO can offer highly competitive pricing and reduced lead-times, which can be challenging for other suppliers.
Products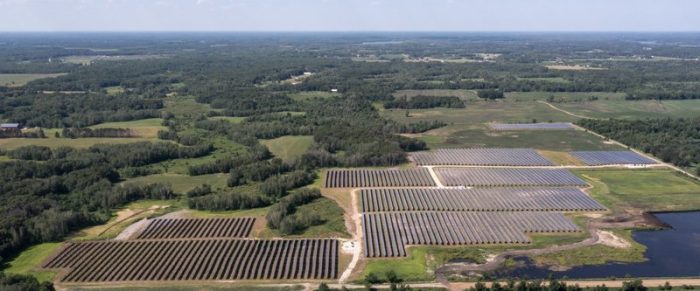 Number of pieces: Typically 11 components plus hardware
Posts per row: As few as 11 posts per 120-module length tracker
Row lengths: Row lengths can vary up to 120 framed silicon modules per row (up to 122 meters long)
Slope tolerances: North-South Slope = ± 15%, East-West Slope = ± 20%
Certifications: UL3703, ASCE7-10; Motor, Drive, and Tracker Controller are IEC IP65
Design: The OMCO Origin 1P (1-in-Portrait) Trackers are primarily constructed of galvanized steel and cast aluminum. Bearings include a wear surface composed of a unique long-life, low-friction, self-lubricating acetal blend. A balanced design allows for more accurate targeting and reduced energy consumption. Some subassemblies are factory preassembled and shipped as single units for labor, time and cost savings. The unique bearing adjusts to accommodate post misalignment.  The module mount system is a fast, simple clamp, which fastens from below — no need for ladders or leaning — which provides an electrical bond without additional fasteners.  Foundation options includes OMCO-produced driven C posts (preferred) and driven I or W posts, and ground screw foundations.
Advantages: OMCO Solar's Universal Module Mount rapidly and easily secures modules to the OMCO Origin 1P Tracker with just 2 bolts per module. Bolts can be tightened from below, so ladders are not needed, and installation is fast and safe. The module mount universal design can handle frames from 25 mm to 50 mm high. Brackets can be put on the torque tube at any spacing, accommodating modules up to 1.3 meters (51 inches) wide. Together, these capabilities allow the OMCO Origin 1P Tracker to utilize standard production parts to mount all common framed bifacial, crystalline silicon modules, along with First Solar's Series 6 modules, eliminating the need for custom orders and the associated project delays. Fastening from below allows for a fast, safe installation with no leaning or ladders needed.
Domestic Content: OMCO makes all structural components with domestic steel and is well positioned for IRA ITC benefits.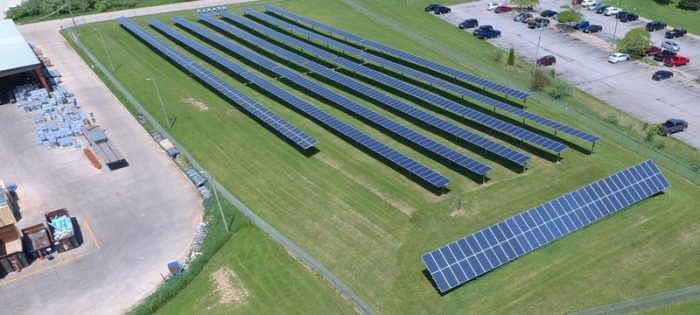 Posts per row: Dependent on soil conditions, type of posts and row length — average is 11 to 13 per row.
Row lengths: While 96 modules per row is most common, OMCO Solar can customize to accommodate up to 112. Unique bearing technology allows long straight rows — 4 strings when others can only mount 3 — fewer motors and controllers per MW.
Slope Tolerances: Up to 15% for a North-South Slope
Design:  OMCO Origin 2L (2-in-Landscape) Bifacial Trackers are primarily constructed of galvanized steel and cast aluminum.  Bearings include a wear surface composed of a unique long-life, low-friction, self-lubricating acetal blend. A balanced design allows for more accurate targeting and reduced energy consumption. Some subassemblies are factory preassembled and shipped as single units for labor, time and cost savings. The unique bearing adjusts to accommodate post misalignment. OMCO Origin 2L Bifacial Trackers are open on the back — no torque tube blocking the cells — for highest energy production. The height of the tracker is low — like 1-in-portrait trackers — to minimize installation labor. Foundation options include OMCO-produced driven C posts (preferred) and driven I or W posts, and ground screw foundations.
Advantages:
• Factory Preassembled: Some subassemblies are supplied as single, preassembled units for installation labor savings.
• Balanced Design: Axis of rotation at the center of mass of the table — improves targeting accuracy, increases energy production and minimizes energy consumption.
• Long Wear Life: Bearings tested to more than 40 years equivalent life.
• 7 Dimensions of Adjustment: Bearings adjust to accommodate post misalignment, avoiding project delays.
• Over 20% Higher Back Side Production: The open back allows uniform backside irradiance, which is critical for long cell and module life.
• Shortest Lead Times: Partners benefit from expedited delivery due to OMCO Solar's four strategically located U.S. manufacturing plants. Lead times are typically 8 to 12 weeks.
Domestic Content: OMCO makes all structural components with domestic steel and is well positioned for IRA ITC benefits.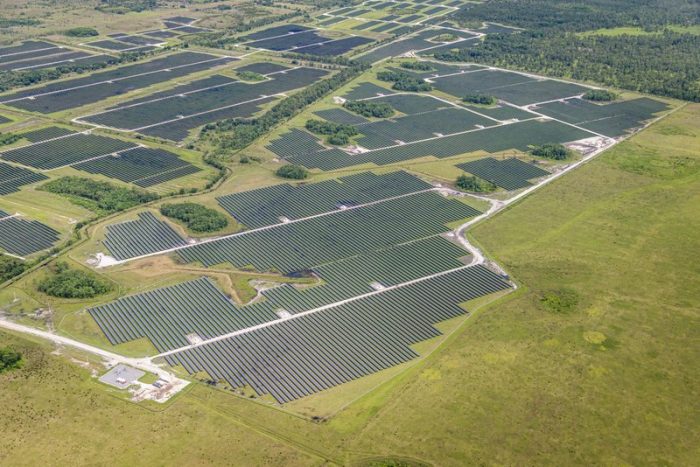 Number of pieces: 8 Typical Components + Hardware
Certifications: ISO 9001:2015 Standard, UL 2703 Ed. 1, CPP Wind Tunnel-Tested, NEC Compliant
Terrain Articulation: Accommodates up to a 20% grade change
Installation:
For a pile-driven foundation, posts are driven into the ground.
Pre-assembled tilt bracket assemblies are bolted onto the piles.
Lateral beams are then connected by fasteners to the tilt assemblies.
Modules are secured with fasteners directly onto the beams to provide a secure bond.
Advantages: Pre-Assembled tilt assembly optimizes packaging & shipping, reduces on-site labor requirements, accelerates total build time, and eliminates loose hardware along with third party grounding devices. This in turn accelerates the assembly process. All structural components are manufactured in OMCO Solar's four U.S. manufacturing plant facilities. With the company's factory-direct model and domestically sourced supply chain, OMCO Solar consistently delivers quality solar mounting solutions with the shortest lead times in the industry.
www.omcosolar.com | Sales: info@omcosolar.com
---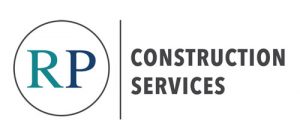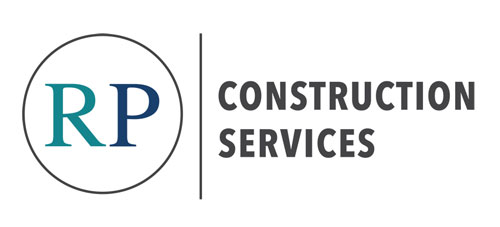 RP Construction Services, Inc. (RPCS) provides turnkey design, structural engineering, procurement/supply, mechanical installation, and specialty services to EPCs, developers, and municipal utilities. As the nation's leading contractor and Array Technologies single-axis tracker expert, RPCS has completed more than 900 projects, totaling over 3GW, and helps customers meet their renewable energy goals with simple, seamless project execution. RPCS has approximately 300 employees and is headquartered in Monterey, California, and maintains facilities in California, Mississippi, and Kansas.
Specialty
Projects of all sizes, 20-100 MW sweet spot
What's new in 2022?
RPCS has invested a lot of resources in material warehousing and expanded its tracker row kits. RPCS has the ability to stock all the key components and ensure that they are not only ready when needed, but also packaged and delivered to the site in a way that speeds up the installation of the trackers. They've also developed an in-house software program that is designed around the tracker they deploy and allows customers to see their portfolios of projects moving through each step of the way.
Product
Number of pieces: 30 individual part types per row
Posts per row: Up to 26 (varies based on design criteria)
Row lengths: 100+ module row lengths, up to 126 meters long (varies based on module size and weight)
Slope tolerances: 15 degrees N/S; 37 degrees E/W
Certifications: UL 2703, 3703 and IEC 62817
Design: The Array tracker can be custom designed, supplied, and installed by RPCS, Array's trusted partner and leading Array tracker installer. RPCS is dedicated to offering customers the best overall experience, with a team of over 300 tracker experts to offer support. Linked rows are powered by an AC motor, an articulating driveline, and a rotating gear drive. Up to 32 rows can be controlled by just one motor.
Advantages: The DuraTrack boasts up to 25% energy gain over fixed-tilt systems and has an unparalleled track record of high uptime (99.996%), 7% lower LCOE, and 31% lower lifetime O&M with zero scheduled maintenance. The Array tracker utilizes the fewest motors per MW, with 167 times fewer components, and is the most adaptable tracker in terms of terrain, with low grading and the ability to be readily deployed on the most challenging parcels. In addition, the tracker is designed to mitigate high wind loads, snow loads, and inclement weather like hail.
---

Solar FlexRack, a division of Northern States Metals, is an integrated solar company that offers reliable and time-tested custom-designed, fixed tilt ground mount and single-axis solar tracking systems in the commercial and utility-scale solar mounting industries. Solar FlexRack also offers full spectrum engineering support, including electrical, mechanical, structural, geotechnical & process, to enable your project to be completed efficiently and cost effectively. Solar FlexRack has completed over 1,000 solar racking installations in nearly all 50 U.S. states and five countries, representing a total of 3 GW of solar power projects.
What's new in 2022?
"Each of our product lines – fixed tilt, ballasted and trackers – are now fully adaptable to the wide range of large format modules on the market," says Mike Herman, Director of Operations. "Large format modules are increasingly being used due to their ability to increase energy yield through more watts per tracker and reduce Levelized Cost of Energy (LCOE), including through reduced hardware costs and project soft costs. However, they pose additional challenges when it comes to handling wind speeds and snow pressures. We are pleased that each of our product lines have been rigorously tested to integrate with, and have and continue to be successfully deployed with, large format modules. In fact, our products are now being integrated with large format modules in about 70 percent of our projects."
Products
---

Unique compared to the rest in this section, Sollega provides one racking system that can go from the commercial rooftop to the ground. The universal design, manufactured from UV rated glass reinforced Nylon 6, enables the installation of all framed modules and stands up especially well in highly corrosive conditions near the ocean. Injection molded in California, 100 percent made in the USA.
Product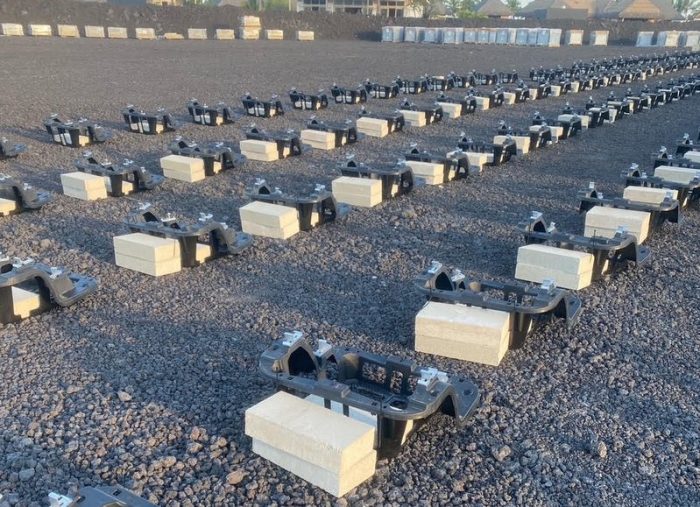 Number of pieces: 1
Tools needed: 1
Certifications: UL2703, UL1703, UL467
How does it install: The FastRack FR-510 is a one piece low profile ballasted Solar Racking system injection molded from glass reinforced nylon. The simple design enables a "Build As You Go" installation method which is quick to install with minimal training required. The PV panels are attached with a pull/end clamp combination providing a robust and secure connection to the bucket. Pre-installed bolts on the racking determine the tilt and inter-row spacing. We clamp on all 4 sides of the long rail frame on the long in landscape orientation. Buckets have reference tabs built in to ensure proper placement of the modules to the bucket. One-piece stainless slide on bonding jumper provides easy module to module bonding. The bonding jumper installs without the need for tools. Add ballast blocks (4"x18"x16").
Advantages: The FastRack510 ballasted ground mount system does not require assembly, ground penetration, drilling, or pile driving. You do not need to source expensive steel, pipe, or rent heavy machinery for the ground mount installation. Minimal geotechnical engineering required since there is no pile driving required. It is a simple one-piece design that is quick to manufacture, ship, stage and install. Has 5,6 & 10 degree tilt options (GCR 72-80%). Minimal ground preparation needed using a weed barrier and aggregate. Flexible system that adapts to contours and uneven ground surfaces up to 7dg. Easy to expand the solar array if needed. Ideal solution for brownfield, landfill, gravel, concrete, asphalt surfaces. Manufactured in California from UV rated glass reinforced Nylon 6 which is non-corrosive and weather resistant. Class "A" Fire Rating Type 1, 2, & 3 modules. Ships 25 kW per pallet and 750 kW in 40 ft shipping container.
www.sollega.com | Sales: Info@sollega.com
---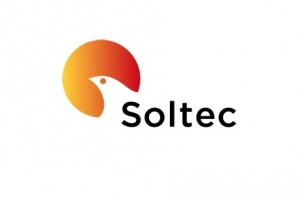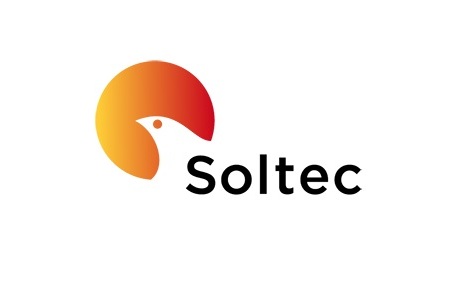 Soltec specializes in integrated solar photovoltaic solutions, whose business is focused on solar tracking systems with a strong commitment to innovation. Soltec is positioned as the world's third leading company in the market among solar tracker suppliers, and leader supply in countries such as Brazil or Chile. With headquarters in Spain, Soltec has been operating since 2004 and has a diversified geographic presence focused on Spain, North America and Latin America. It has presence in 16 countries with more than 1,300 employees.
What's new in 2022?
Soltec launched the Solarfighter kit last year, which includes both the product and the plant assembly service. In addition, Soltec's Solmate after-sales service includes all maintenance and care services for solar plants.
Products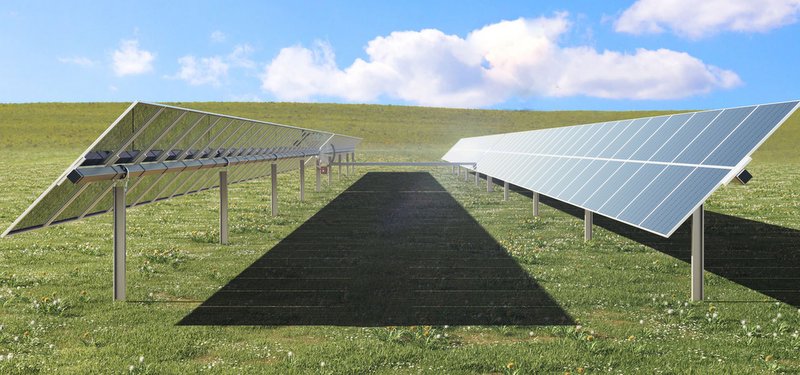 Posts per row: 9
Row lengths: up to 75 meters
Slope tolerances: Configurable (Nort-South: 7% or higher on demand / East-West: 5%)
Certifications: In process
Design: SFOne is the 1P tracker by Soltec. This tracker combines the mechanical simplicity with the extraordinary expertise of Soltec for more than 18 years. Specially designed for larger 72 and 78 cell modules, this tracker is self-powered thanks to its dedicated module, which results into a lower cost-operational power supply.
Advantages: This tracker has a configuration of 1P to reduce the operational cost of PV plants when installed in flat terrain. Thanks to this configuration, SFOne can reduce the cost-effectiveness of the plant and it is self-powered by its dedicated module.
Installation: Thanks to the slopes and roughness tolerances of the terrain, it facilitates the work of driving, improving times, if we also add that the 2P configuration has fewer pile-drives per MW, this task is solved in an efficient way. And thanks to these tolerances, aligning the elements is easier. In addition, this tracker has already been optimized in terms of hardware, reducing both installation and maintenance work.
Advantages: No additional PV module or grid connection is required, as well as the length of its cable is 81% shorter. In addition, due to its simple structure, it costs 75 percent less work to install and has a 10-year warranty. Factory tested, maintenance-free and does not require a combiner box.
Certifications: UL 3703 Certification and IEC62817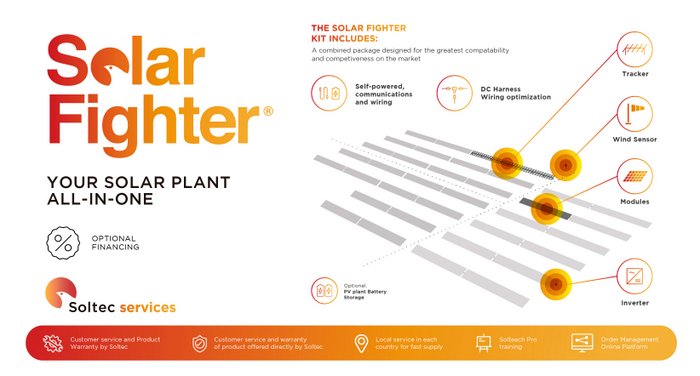 Installation: This all-in-one kit facilitates, not only the procedures, but the assembly and commissioning of the plant, since it includes all the necessary elements: SF7 solar tracker, modules, inverters, communications and cabling and other pieces. The adaptability of the SF7 is made clear once again when it is chosen as the solar tracker for this kit, which will have the modules that offer the highest performance in the project.
Advantages: In addition to being the first complete kit for distributed generation PV tracking projects of up to 12 MW, its main advantage is its ease of construction, availability and installation. This is due to its simple configuration and the fact that the customer does not have to take care of anything. In addition, it is prepared for all weather conditions and has the possibility of including energy storage batteries in the kit.
Certifications: In process
---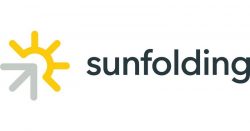 Sunfolding maximizes profitability with innovative solar tracking technology. Powered by air, the Sunfolding T29 Single-Axis Tracker deploys on land previously off limits to utility-scale solar. The Sunfolding T29 also makes solar plants faster to install and easier to operate. Sunfolding has won recognition as a 2020 Global Cleantech 100 Company and a 2019 Bloomberg New Energy Pioneer. Headquartered in Alameda, CA, Sunfolding ships US-manufactured trackers throughout North America.
Specialty
Projects above 5 MW, especially those that can benefit from earthwork savings.
What's new in 2022?
Working closely with our customers, Sunfolding has scaled down the T29 Single-Axis Tracker to two posts so we can navigate terrain and topographic features with even more flexibility and at no added cost. To begin with, actuation on every post brings unparalleled flexibility. The ability to reset tracker tables every 25 to 30 feet vastly improves tolerances on the east-west axis and in terms of tracker height. Dips and swells at ground level no longer have any impact on system design. A tracker can go from a steep rising slope to a steep falling slope or anything in between. Instead of designing one 300-foot span at a time, take advantage of the granular ability to follow terrain undulations from one plane to another and another and reduce earthwork by more than 90%.
Products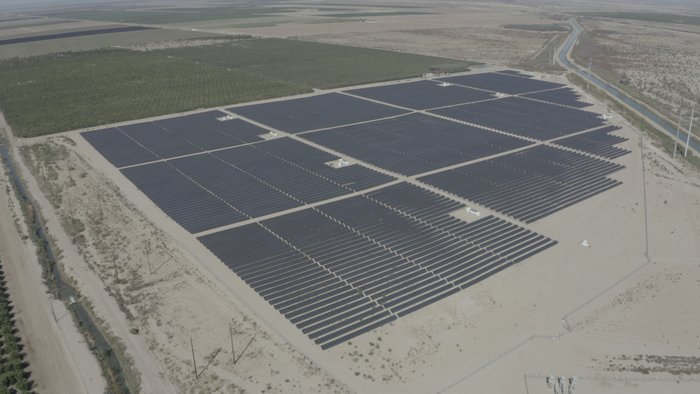 Number of pieces: 3 structural components
Row lengths: 1 to 2 strings in length
Slope tolerances: Up to 12.3% grade slopes with no change to standard product
Design: With just three unique structural components, Sunfolding makes construction easier. From the post all the way to the modules, we streamline and expedite the installation process. By reducing the number of post sizes that you're dealing with, we have reduced the possibilities of misplacing a post or misdriving a post. With a shorter post embedment depth, Sunfolding minimizes interaction and contact with subgrade rock.
Advantages: The Sunfolding T29 optimizes solar tracking and maximizes energy output. Unlike motor-driven trackers, the Sunfolding T29 makes solar infrastructure simple again. Sunfolding projects neutralize costs with flexible layouts that fit the trackers to the land. Small tracker tables enable denser DC per acre without driving up costs and reduce earthwork by more than 70%. Fewer components makes every project simpler and allows for a reduction in construction costs by more than 15%.
---

Specialty: residential and C&I <500 kW
SunModo, meaning "the way of the sun," is a private U.S. company headquartered in Vancouver, Wash., that is focused on innovative racking and mounting solutions for professional installers in the fast-growing solar industry. Our commitment to innovation can be seen across our entire product line, which includes 20 plus industry-shaping patents. From residential rooftops to large-scale ground-mounts and everything in between, SunModo has the most comprehensive solar mounting and racking solutions.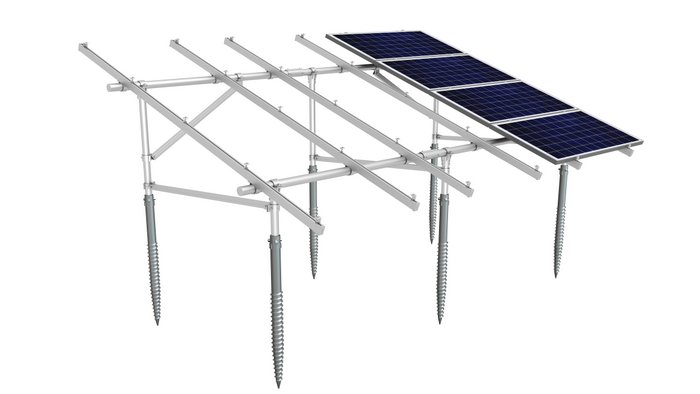 Average row construction time: 4LX12 array 20K system installed within 1 day (10am-2pm)
Slope tolerance:  Up to 27% slope east-west.
Certifications: UL 2703
Installation: No cutting, welding, or drilling. Adjust height and install posts with set screws. Pipe fittings attach quickly with set screws. Two-piece pipe caps make installation easy. Structural splice with set screws for bonding. Fast rail attachment with T-bolts. The SunTurf Ground Mount System easily integrates Helio Rails with Schedule 40 Steel Pipes. Combine SunTurf with SunModo Ground Screws or Augers and do a complete install of a 15-kW system with only one day on the job site. For a more interactive look at SunModo's Ground Mount, check out this video.
Advantages: SunModo offers the next generation SunTurf Ground Mount System. The streamlined design combines the simplicity of a pipe-based system with next-level engineering. SurTurf Ground Mount is ideal for solar installers looking for a low cost high performance system that can accommodate a wide variety of soil conditions. No drilling is required to attach the aluminum rails to the horizontal pipe. The innovative swivel pipe cap kit can accommodate terrains up to 27% slope east-west and 120% slope north-south.
Listen to more in-depth conversations on Solar Builder's YouTube channel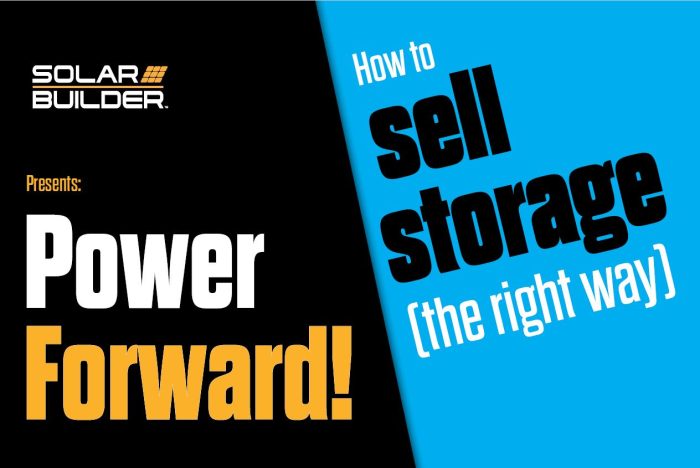 Our most popular series include:

Power Forward! | A collaboration with BayWa r.e. to discuss higher level industry topics.
The Buzz | Where we give our 2 cents per kWh on the residential solar market.
The Pitch | Discussions with solar manufacturers about their new technology and ideas.
Tags:
Aerocompact
,
Array Technologies
,
commercial and industrial
,
Full Tilt
,
Gripple
,
Mechatron Solar
,
Nextracker.
,
OMCO solar
,
RP Construction Services
,
Solar Builder Buyer's Guide
,
Solar FlexRack
,
Sollega
,
Soltec
,
Sunfolding
,
SunModo
,
Terrasmart
,
utility-scale