Tracking systems are simpler and more efficient than ever.
The utility-scale solar market is one of the largest areas of opportunity in North America, underscored by the fact that it more than doubled in size between 2012 and 2013 alone. With analysts projecting this growth trajectory to continue through at least 2016, the sector continues to draw the attention of investors. At the same time, the costs and capabilities of balance of system (BOS) components continue to improve, providing developers and installers with an expanded arsenal to help stakeholders get immediate and long-lasting returns from their solar assets.
One structural BOS component growing in popularity is solar trackers, which are motorized structures that orient photovoltaic (PV) panels toward the sun throughout the day to maximize the capture of sunlight. When properly utilized, trackers have been shown to significantly boost the production of utility-scale PV plants and accelerate ROI for system owners.
Let's take a look at the potential benefits of horizontal, single-axis solar trackers (the most commonly implemented tracker design) and examine the considerations installers face throughout the tracker selection and construction processes.
Why solar trackers?
Solar trackers enable large-scale PV installations to better capture solar irradiance as the sun moves across the sky. Output gains will vary, depending on both project site and tracker technology, with higher-performing models achieving as much as a 25-percent performance increase.
Furthermore, utilities across the United States are increasingly implementing time-of-use (TOU) rate structures, where electricity prices rise during periods of peak demand — typically in the late afternoon hours. As we can see from Figure 1 (a case study from a PV system located in Chowchilla, Calif.), the tracker-equipped project will capture increased sunlight during peak use hours, corresponding to stronger rates of return. Additionally, as electricity rates increase and TOU rates land in project financing contracts, the monetary benefits of trackers are only getting stronger.
When irradiance is important and/or in combination with a power purchase agreement (PPA), trackers are usually a no-brainer solution.
What makes a quality tracker?
Much like any PV system component, different tracker products will offer a variety of features and benefits. Installers should be prepared to do their homework to find a tracker that offers the ideal combination of affordability, performance and reliability. Poor tracker selection can be a major pain point for installers — low-quality products can lead to time-intensive work and cut into profits.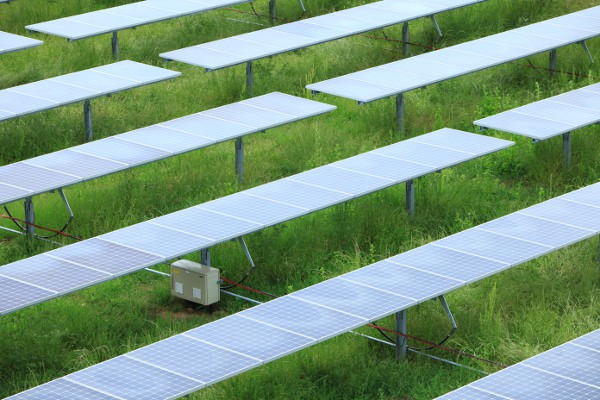 A key indicator of tracker bankability will come from third-party validation. Certification bodies like the Underwriters Laboratories (UL) and the International Organization for Standardization (ISO) regularly perform a number of tests related to product safety, performance and durability in extreme environments. The highest quality trackers will meet or exceed evaluation criteria in areas ranging from accelerated aging to wind resistance and will be fully compliant with safety-focused manufacturing codes. UL recently launched its 3703 certification standards specifically for the tracker market.
Strong product warranties also speak volumes to a tracker provider's commitment to its customers. If a PV system is expected to return dividends for a minimum of 25 years, its trackers should be held to those same standards of longevity.
System design and installation
It should come as no surprise that numerous factors must be taken into account when designing a tracker-equipped PV system. As with any ground-mount project, site assessment begins with an evaluation of land size, cost, topography and weather patterns. When adding trackers to the mix, additional considerations include potential gains in energy capture, levelized cost of energy (LCOE) and projected payback time. An essential design aspect is ground cover ratio (GCR), which is the ratio between the PV modules' area and the total ground area. An increase in GCR corresponds to a linear negative impact to system output. This is because the higher the GCR, the smaller the distance between the tables, thus increasing panel-on-panel shading. Unlike fixed-tilt systems, trackers with integrated backtracking program can position tables to avoid shading the adjacent panels.
In terms of installation, advanced trackers are far less cumbersome and complex than their predecessors. Today's system integrators can benefit from trackers based on modular designs to significantly decrease the amount of time, tools and manpower required at a jobsite.
Case Study
With a smart tracker system design in place, PV plant developers and investors can immediately see financial benefits. Figure 2 is an example of the annual performance of the PV plant in Chowchilla, with and without tracker technology. While fixed-tilt systems might offer a minor performance advantage in the winter months, tracker-equipped plants will achieve significant gains throughout the summer, in this case yielding an average production increase of 20.16 percent.
As we can see here, the increased output offered during summer months will more than offset production loss during the winter.
Solar tracker technologies have come a long way in recent years. Today's solutions offer the simplicity and reliability PV plant stakeholders need, at the price points they want. With the right tracker technology — accompanied by an optimized plant and smart tracker implementation — installers can offer their customers a safe, long-term solar investment opportunity.
Jay Johnson is vice president of business development for
Exosun Inc.
, a developer and supplier of solar tracking systems, including the Exotrack HZ.
mounting
,
Mounting Guide
,
tracking