How can we be sure a panel will work the same in earthquaky California, humid Florida and snowy Colorado?
By Debbie Sniderman
The top solar installation states in the country — California, New Jersey, Colorado and Arizona — all have very different climates. Solar manufacturers consider forces like hurricane-strength winds, humidity and intense snow loads when designing panels, mounts and grounding systems. Through rigorous testing, solar products are approved for use across all markets — hot or cold, dry or wet.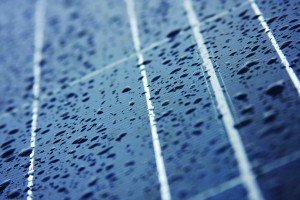 UNIVERSAL PRODUCTS
"Almost all panels are designed for the harshest conditions, not for specific markets," says Aaron Robinson, western regional sales and service manager for testing chamber manufacturer Envirotronics. "Manufacturers typically build diverse panels and market them in climates with four seasons. Local codes define how to mount them, how to transfer the load that the panels are designed to carry and specify when a sturdier roof may be needed for panels of a certain mass."
Sunny Rai, regional vice president of renewable energy for Intertek, says that certain jurisdictions have requirements over and above the standard requirements. Places like Miami-Dade County, Fla., may require humidity compliance but not snow loading. Standards specify minimum wind loading, but depending on local weather conditions, some places require additional loading limits.
"In most cases, manufacturers test depending on their target markets," he says. "But installers try to meet local requirements and make the manufacturers aware of them. Most often, manufacturers test to local requirements only for larger installations — not voluntarily — and only if they are selling in those areas."
IN THE NAME OF SAFETY
Organizations such as the American National Standards Institute (ANSI), Underwriters Laboratories (UL) and the International Electrotechnical Committee (IEC) set safety and performance requirements, which include some environmental tests.
Meeting safety standards is mandatory, but performance standards are not enforced. He explains that performance standards may be required by end-use customers, installation site owners or financial institutions that seek performance guarantees.
During the last year, Rai says Intertek has seen a lot of certification work on modules and the racking, mounting and ground clips as the industry as a whole concentrates more on balance-of-systems.
"Recent accidents related to grounding system failures made it important to make sure grounding systems were also subjected to the same type of environmental testing as the modules," he says, mentioning UL 2703 (which deals with racking) is being finalized in the United States as a mandatory test, not just one for performance.
Testing is usually done during product development stages, before things are finalized and shipped off to customers.
"Before production, manufacturers test to predict failure points. Later, they may sample products from production lines to ensure it is consistent," Robinson says. "In a mature product line, when small or large improvements occur, manufacturers typically test again. Also, if failures are seen in the field early, the warranty rate will drive changes in the design, prompting more retesting."
Intertek performs environmental testing for customers who seek certification or want to comply with standards but do not have the equipment or expertise to do it themselves. Rai says in many cases, testing is tied to the bidding cycle.
"Manufacturers will test when they submit bids and couldn't win unless they showed testing data," he says. "Larger manufacturers may perform tests as soon as they enter the bidding process, but others test after they win, promising to be in compliance with requirements."
But the regulatory landscape is changing.
"Insurance underwriters are part of the process," Rai says. "Many 'one-of' tests for specific installations are now required before financing a project and even before the bidding process begins."
FROM ONE EXTREME TO THE OTHER
"Environmental conditions are by far one of the biggest causes of failure," Robinson says. To predict failure points, testing is performed indoors, using simulated environments. Accelerated aging tests use amplified conditions beyond what systems would experience in normal usage. These three main "halt tests" take the product to its end of life, testing to the point of failure.
Thermal cycling tests are both for performance and safety. Modules are put through thousands of cycles of extreme temperature variations (between -40°C and +90°C, depending on the standard) in a dry environment. Expansions and contractions highlight impurities in solder joints and runners that carry current to inverters.
Humidity freeze tests introduce humidity into the thermal cycling test using the same temperature limits. Water vapor repeatedly freezes onto the modules and melts. Some standards require as many as 50 cycles.
Damp heat tests are performance tests done under conditions that simulate 20 years of outdoor exposure in Miami. Modules sit in an 85 percent humidity environment at 85°C for 1,000 hours.
These extreme testing conditions ensure that the best product is delivered to the end-user. This is why those in Arizona can be assured the panels they saw set up in New Jersey will work just as well in their solar projects.
Standards require many other environmental tests for solar panels that are less aggressive than accelerated aging tests and don't attempt to cause premature failure. 

• Impact tests simulate hail by dropping a mass-filled bag onto a mounted panel.
• Snow load tests research a panel's breaking point when loads of various sizes are placed on top.
• UV pre-conditioning and accelerated UV exposure tests activate a panel's cells in a hot chamber with UVA and UVB light from bulbs.
• Solar radiation tests verify the consistency of panels that are subject to full-solar-spectrum lights at higher-than-sun concentrations.
• Wind load testing identifies if panels can withstand minimum static requirements for wind loading, which depends on longitude, altitude and local codes.
• Additional testing: vibration testing (for seismic concerns); altitude testing; exposure to sand, dust, salt spray and chemical corrosion; and ammonia exposure testing for farming areas with high amounts of animal waste or gas.
Debbie Sniderman is an engineer, consultant, writer and CEO of VI Ventures LLC. For more information, visit www.vivllc.com.
Listen to more in-depth conversations on Solar Builder's YouTube channel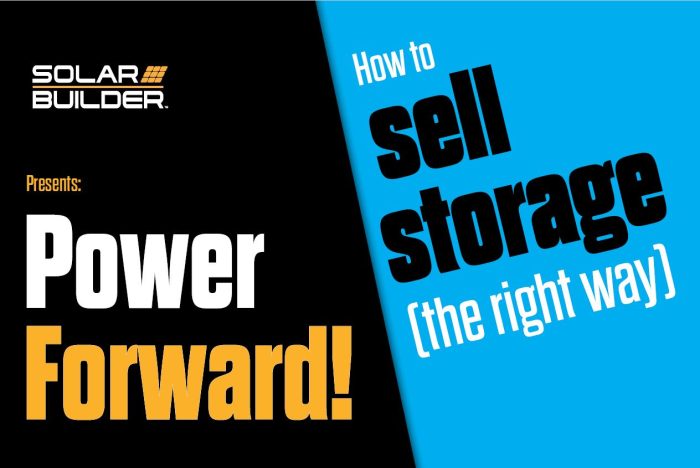 Our most popular series include:

Power Forward! | A collaboration with BayWa r.e. to discuss higher level industry topics.
The Buzz | Where we give our 2 cents per kWh on the residential solar market.
The Pitch | Discussions with solar manufacturers about their new technology and ideas.
Tags:
inverters