DynoRaxx went about finding what sets it apart from the competition and found it in tool-less, fiberglass mounting and racking systems.
In an industry as competitive as solar, it's important to find your niche. DynoRaxx has established its niche among racking and mounting manufacturers by producing a product that is universal, lightweight and easy to assemble. The DynoRaxx Evolution system is 100 percent fiberglass and requires no tools to install — a combination that no other ballasted racking/mounting system can claim.
The idea for DynoRaxx started eight years ago when Nathan Rizzo — president of the Buffalo, N.Y.-based company — and some colleagues first started as an installation company and found ballasted system installation manuals "as long as encyclopedias." Most of their installations were at 10-degree tilts on flat rooftops, so a simple installation method was needed. In 2006, they started to get serious about producing an easy system.
First generations of the DynoRaxx system were made of galvanized steel. After installing about 5 MW of systems, Rizzo found that the DynoRaxx system was quick to install, but it wasn't unique.
"There are a few metal racking companies on the market, and we needed to differentiate ourselves, not just by being another metal system that requires no tools to install," he says. "We started looking at composite materials, and fiberglass is ahead of the pack as far as the benefits versus using a plastic material."
Fiberglass is a light-weight material, but it's pound-for-pound stronger than steel and aluminum. It also doesn't expand and contract, which is an issue that concerns roofing manufacturers. On systems in warmer climates — like the Southwest — mounting and racking systems can expand and contract nearly 6 in. throughout the day, causing a lot of movement and potentially digging into the roof membrane, roofing manufacturers told Rizzo at a recent conference.
"Roof membranes weren't made to host a solar system. They were just made to sit up there and account for any snow or rain and not allow it to get into the building," Rizzo says. "It wasn't designed to have the pressure that solar put onto the roof. With fiberglass, it doesn't expand or contract, so this system can be installed in New Mexico and you're never going to have to worry about the roof warranties. It's not giving that extra stress on the roof."
Finding that fiberglass provided more benefits than problems for solar racking, DynoRaxx then made plans to produce a universal design that could fit most modules.
"A lot of racking systems are custom, meaning they have to know what project it's going into," Rizzo says. "Our baskets and our rail assemblies work with a wide range of modules. We feel that that is a necessary step for racking manufacturers to take, simply because they can mass produce their equipment and it makes the equipment itself that much more cost-effective."
BASKETS AND LEGS
The 100 percent fiberglass DynoRaxx Evolution system was introduced in 2011, and things took off. It consists of three major components: a two-legged basket, a four-legged basket and a rail set. The two-legged basket sits under the southern edge of the array, while four-legged baskets act like spacers between rows, with its taller legs in front. At the completion of an array, a four-legged basket is spun around so it sits underneath the module, taller legs in back. The baskets are then connected using fiberglass rays.
Both basket-types are fiberglass with titanium dioxide and carbon black to stop UV rays from damaging the system's surface. UV rays deteriorate plastic quickly, but fiberglass is able to withstand the sun's damage. Fiberglass also provides no corrosive properties, so it is able to handle heavy snow and salty moisture in coastal areas. The DynoRaxx system is also slightly elevated to compensate for air circulation.
The system sits only underneath the modules and in between rows. It doesn't protrude past the end-modules. On the very outside of an array, the baskets are pushed underneath the module. Otherwise, one basket shares two modules, sitting in between.
"Module manufacturers have always stated they want to make the most efficient module. Well, we want to make the most efficient racking system," Rizzo says. "With our system not protruding out on the north and south edges, you can actually get one more row of modules in comparison to other racking systems."
SLIDES AND PINS
Rails attach to the basket using a DynoPin — a cross between a spring-pin and a cotter-pin — that springs and locks into place. Modules attach securely to the racking system through the use of the company's stainless steel DynoSlide device, which is mounted to each rail using rivets as opposed to a nut and bolt assembly, thus requiring no tools to install.
"When you get out on jobsites, a lot of contractors aren't watching every installer torque down every nut and bolt. They never know if they have them all securely fit on that module," Rizzo says. "With our riveted design, the rivets are done by a machine and every one is exactly the same. You know you're getting the same pressure on every module."
The DynoSlide clamping mechanism holds the module in its grasp — the top plate slides over the bottom lip flange of the module and the bottom plate slides underneath.
"As the day progresses for an installer and as they get more worn out, they're not necessarily checking torque in the bolts," Rizzo says. "We wanted to make sure they had a sure-fire method of checking to see if the module is secure. As soon as they see the [DynoSlide] handle protrude out the side of the module, they know each and every module is secure."
QUICK AND EASY
Ultimately, Rizzo and the DynoRaxx crew are pleased with their universally simple racking system. The tool-less product cuts down tremendously on installation times.
"When we were studying the ergonomics of an installation, each panel had four top clamps that required four nuts and bolts, and then the rail attached to the basket required an additional four nuts and bolts," Rizzo says. "Through our time study, we saw that each nut and bolt took approximately a minute and a half to install. Typically, for one panel, we were spending about 12 minutes to mount that. No longer having to fumble around with nuts and bolts and assemble everything, we're able to mount a module in less than a minute, which makes for a very quick installation."
It's also much cheaper and easier to ship the DynoRaxx Evolution system because of its lightweight fiberglass material. The product is palletized, not oblong or bulky like other racking systems.
"Our baskets stack like cups, and we stack 60 baskets to a pallet," Rizzo says. "Typically, racking systems are hoisted up to a roof with a forklift with a telescopic arm. An installation company can 'blow' [the DynoRaxx system] up to the roof and then two installers on the roof can grab the pallet and carry it to where it's going on the roof, or they could put it on a wagon with pneumatic tires and wheel it wherever it has to go. It's not a lot of trips across the roof. They're able to bring it right to where the modules are going to be placed and unload from that point."
While the product is lightweight, it's still effective on a rooftop. The lightness of the product is really a benefit during installation.
"The lightness of the system translates into a quick and easy installation," Rizzo says. "We're doing the same as other racking manufacturers — setting the modules at 10 degrees, seeing the same wind dynamics. We're compensating for that lightness by using the same amount of ballast. Our system was wind tunnel tested, and we have the data to back that up."
DynoRaxx has carved out a niche with its fiberglass mounting and racking system and has the stats to prove it. Since the introduction of the DynoRaxx Evolution system in 2011, 15 MW have been installed worldwide, and that number is growing. DynoRaxx's position in the solar industry is firmly cemented, and it didn't need any tools to get there.
Listen to more in-depth conversations on Solar Builder's YouTube channel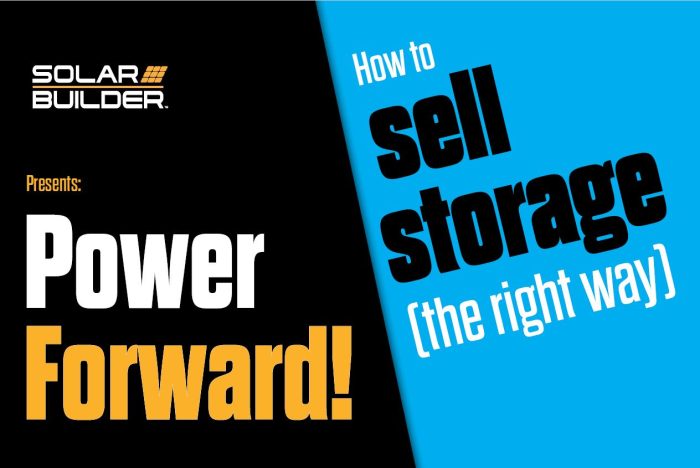 Our most popular series include:

Power Forward! | A collaboration with BayWa r.e. to discuss higher level industry topics.
The Buzz | Where we give our 2 cents per kWh on the residential solar market.
The Pitch | Discussions with solar manufacturers about their new technology and ideas.
Tags:
mounting