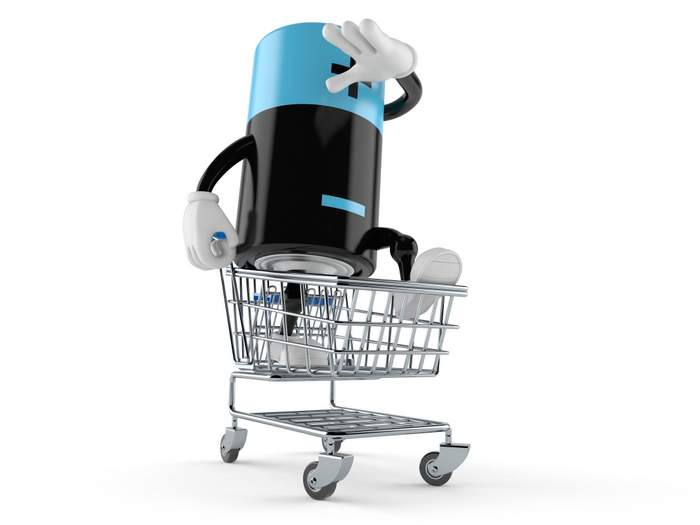 Residential storage is a fledgling, exciting space right now for solar installers looking to diversify their services or expand. From heavy-duty deep-cycle batteries all the way to full, future-proofed energy storage systems, there are a ton of options in the market to support a variety of customer and installer needs. To help sort through it all, we asked manufacturers in the residential energy storage space to explain what's new and unique in their offering. Here is what they had to say.
---
A top solar and battery brand now with a full residential energy storage system solution
Product Spotlight: EverVolt
Key Specs
Simplicity: Only three main components: the inverter, the battery enclosure and the battery modules.
Flexibility: Comes in both AC or DC-coupled versions and can provide between 11 and 102 kWh of energy storage per system
Powerful: Can be stacked to provide up to 13.2 kW of continuous back-up power to support pumps, A/C units, and EV chargers.
Panasonic, one of the world's largest makers of lithium-ion batteries, is taking a universal approach with its EverVolt residential energy storage system. It can be installed with a new or existing solar system and can be tailored to a homeowner's individual needs. In addition, EverVolt requires only a one-person installation and is field serviceable. It comes equipped with pre-programmed time-of-use settings to help manage energy consumption and operating cost, advanced software and a user-friendly app for homeowners, allowing customization between multiple operating modes' visibility into system status.
What's unique: EverVolt is available in both AC- and DC-coupled versions. In addition, EverVolt is backed by a 10-year warranty provided by a company with a century-old record of staying power and dependability. While younger battery companies may come and go, leaving customers wondering about the fate of their warranty, Panasonic provides homeowners and installers with the peace of mind that comes with its legacy of reliability.
What's new: Panasonic announced a strategic alliance with Span, makers of the Smart Panel which is now compatible with Panasonic's EverVolt. The solution provides flexibility and customization that traditional electrical panels do not, putting monitoring and control for 28 circuits in the palm of the user's hand via smartphone. When the power goes out, the Smart Panel isolates the house and empowers the customer to control the loads that are most important to maintain power, as well as provides visibility into back-up time and built-in intelligence that optimizes power depending on homeowners' needs. In addition, the Panasonic alliance with Span simplifies and streamlines installation and labor by reducing the number of components needed by half or more.
[button link="https://goto.webcasts.com/starthere.jsp?ei=1281106&tp_key=a864d87710″ bg_color="#0f000f"]Webinar: Residential Energy Storage Sales Simplified with Panasonic
Simplify the sales process to increase your attachment ratio for residential energy storage using Panasonic's EverVolt. Strategies surrounding AC versus DC coupling, as well as simple system sizing techniques will be covered.[/button]
Full offering: Lithium-ion batteries, full energy storage system
Warranty: EverVolt is covered by a complete 10-year warranty against defects and workmanship
Sales contact: Panasonicbatterystorage@us.panasonic.com
---
Premium deep-cycle batteries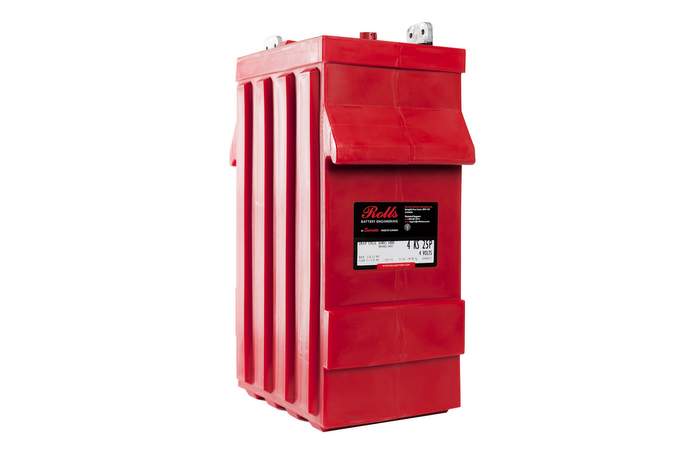 Product Spotlight
Series 5000 Heavy-Duty Flooded Deep Cycle Renewable Energy Line
Rolls Series 5000 flooded deep cycle models include heavy-duty industrial cells with industry-leading capacity and dual-container construction for added durability and protection. The unique, modular cell construction in these 4, 6, 8 & 12V models offer installers a selection of capacity options and easier transport & assembly when installing in remote sites.
Key Specs
Heavy-duty industrial-grade enveloped plate design for exceptional cycle life
High liquid reserves for cell protection & extended watering intervals
Modular cell & dual-container construction
Warranty: Rolls offers an industry-leading manufacturer warranty on all Rolls
Full offering: Flooded and sealed VRLA AGM & GEL deep cycle lead-acid batteries, LiFePO4 lithium models
Sales contact: sales@rollsbattery.com
---
Residential energy storage systems that are customizable to fit your energy needs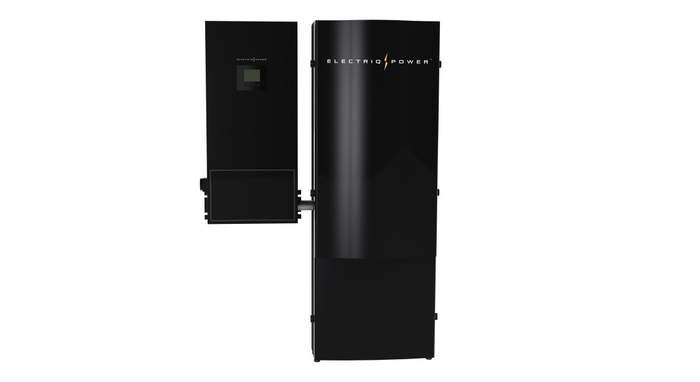 Product Spotlight: The Electriq PowerPod
Key Specs
AC and DC-coupled options and On-grid or Off-grid
4 operating modes: Rate Arbitrage (Time-of-Use), Self-Supply, Backup, Grid Services/Demand Response
Stackable: up to 3 inverters (5.5-16.5 kW), up to 34.2 kWh per inverter (11-102 kWh)
PowerPod supports autonomous off-grid applications with loads up to 21 kW peak per inverter (16.5 kW continuous). The Electriq PowerPod comes in four different AC or DC-coupled models: the PowerPod 11.4, 17.1, 22.8, 28.5 and 34.2. All PowerPod models are modular, meaning they can be stacked together to create even larger, more powerful battery systems. The largest PowerPod 34.2 boasts a maximum power rating of 5.5 kW to go along with 34.2 kWh of usable capacity. The smallest PowerPod model, the 11.4, offers 4.5 kW of power and 11.4 kWh of usable capacity.
What's unique: The PowerPod System includes a smart home energy software, Electriq Dashboard, to monitor and control your home's electricity use and optimize energy efficiency. The Electriq Power app provides analytics and insight on production, consumption, and storage data in an intuitively designed interface. Correlating utility rates, weather predictions, historical consumption, and other factors, Electriq automates savings by controlling the PowerPod to lower energy consumption during peak rates. The Electriq Power app is available on both web and mobile applications, and can be accessed from anywhere in the world through the cloud.
What's new: Electriq Power offers both in-person and online training programs and customer resources. The PowerPod Certification and Training Webinar is a free certification training and in-depth storage market update for installers. Certification ensures that systems are installed safely and correctly, thereby minimizing the time required for installation, simplifying the commissioning process, and preventing the need for system configuration adjustments post-installation.
Warranty: 10 years; Up to 90.72 MWh of energy throughput
Full offering: Hybrid solar PV inverters, battery inverter/chargers, Lithium-Ion Batteries,.Full Energy Storage System, Energy management
Sales contact: Aric Saunders – aric@electriqpower.com
---
Backup power and energy management solutions for the home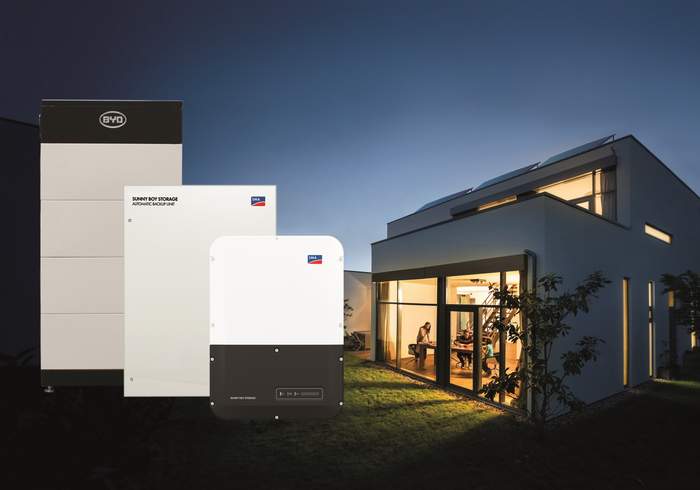 Product Spotlight: SMA Energy System
Key Specs
Back up protected loads
Save up to 45% annually on electricity costs through smart energy management
Compatible with leading battery solutions including BYD and LG Chem
The SMA Energy System integrates PV, storage, monitoring and control to maximize energy efficiency throughout all the home's operations and achieves monetary savings for the homeowner. Installing this system provides homeowners with a secure, sustainable and decentralized energy supply without sacrificing comfort or convenience. The ability to visualize and control the amount and time of use for each device is critical to achieving: Whole home energy management, increased electric bill savings, Backup power security.
What's unique: The SMA Energy System offers installers the ability to retrofit existing customer systems, reducing customer acquisition costs opening up a new revenue stream. Its AC-coupled system design provides more power than the competition, a fully integrated automatic backup unit and is scalable to meet customer needs today and tomorrow.
What's new: Whole home and protected loads backup can be achieved easily with the fully-integrated Automatic Backup Unit. The current governor provides flexible design options with NEC 120% rule allowance. For owners focused on energy management, SMA also offers additional peace of mind with Backup Lite. The most critical appliances in the home can run day or night for the duration of the battery. This is exclusive to the SMA Energy System and provides additional energy security to homeowners.
Warranty: 10 Years
Full offering: Battery inverter/chargers, BYD Battery Box 10.0, Full Energy Storage System, Automatic Backup Units
Sales contact: Sales@sma-america.com
---
Scalable grid-optional energy storage solutions for safe, reliable clean energy systems and microgrids
Product Spotlight: Blue Ion 2.0
Key Specs
Non-toxic, conflict-free chemistry has no thermal runaway risk, and is UL9540A certified
Compatible with all leading inverter-chargers; supports AC or DC-coupling
Parallel cabinets up to 448 kWh for modular high-capacity, low-voltage (50 Vdc nominal) energy storage systems
Blue Ion 2.0 sets the bar for battery performance, safety and reliability. Rapid recharging captures all the energy generated from renewables and distributes it on demand to homes and businesses. A 100% discharge rate makes use of the entire battery, unlike other battery technologies that only allow 50% discharge. The long life of Blue Planet Energy solutions is backed by the best performance warranty available. Importantly, the Blue Ion 2.0 works in conjunction with, or independent of, the utility grid and is generation source agnostic.
What's unique: Blue Planet Energy solutions are characterized by their safety, scalability and reliability. The Blue Ion 2.0 can be discharged 100% without degrading the integrity of the batteries for an expected lifetime of over 21-years (8,000 cycles). This is achieved by only using the highest quality suppliers. The lithium ferrous phosphate (LFP) chemistry in Blue Ion solutions is non-toxic, contains no rare minerals and is not prone to thermal runaway even under the most challenging environmental conditions.
What's new: Customers can expect a premium experience from Blue Planet Energy with a suite of services, including project design and sales support. The new high-voltage Blue Ion LXHV for commercial and critical infrastructure projects also includes services like installation and commissioning support as well as operations and maintenance (O&M) services.
Warranty: 15-year warranty at 100% depth of discharge or 8,000 cycles
Full offering: LFP batteries, Full Energy Storage System
Sales contact: sales@blueplanetenergy.com
---
Leader in solar charge controllers for off-grid, industrial, commercial and remote residential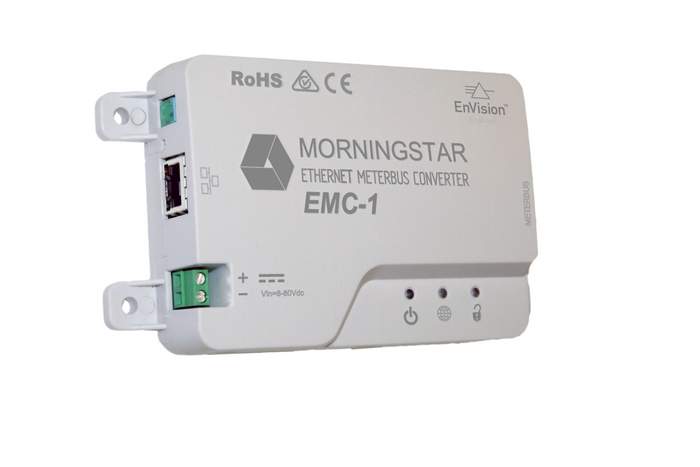 Product Spotlight: Ethernet MeterBus Converter EMC-1
Key Specs
Allows Meterbus-enabled products to send data to the internet using industry-standard protocols
Simple and convenient way to view and modify the status of critical system components on a network.
Works with Morningstar TriStar, ProStar, SunSaver controllers, and SureSine inverter
Morningstar's Ethernet MeterBus Converter EMC-1 connects to any enabled Morningstar controller or inverter to provide enhanced data and network features, including Modbus and SNMP or Simple Network Management Protocol, which is an important feature for maintaining industrial and remote residential power systems. If a Morningstar product is equipped with an RJ-11 MeterBus port and connects with Morningstar's EMC, it's compatible with SNMP. The MeterBus port enables the transmission of serial data to the EMC-1 for remote monitoring, configuration, and control, using any type of IP-based network connection. This way, many new, powerful integration options for Morningstar products can be activated and used in remote power systems.
What's unique: The EMC-1 already has strong support for industrial protocols including MODBUS, and also supports HTTP and LiveView, Morningstar's local web dashboard filling a unique need with an easy to view a web page that is readable by any device or operating system's web browser. Enabling it with SNMP greatly adds to its value proposition.
Warranty: 5 years
Full offering: Hybrid solar PV inverters, battery inverter/chargers (SureSine inverters. TriStar, ProStar, SunSaver, SunGuard, SunLight, SunKeeper and Essential Series solar charge controllers), solar electric system accessories
Contact: sales@morningstarcorp.com
---
Page 2 Includes…
Crown,
Enphase,
Generac,
Humless,
LG,
POM Cube,
Sensata,
Sol-Ark,
SolarEdge,
sonnen
Listen to more in-depth conversations on Solar Builder's YouTube channel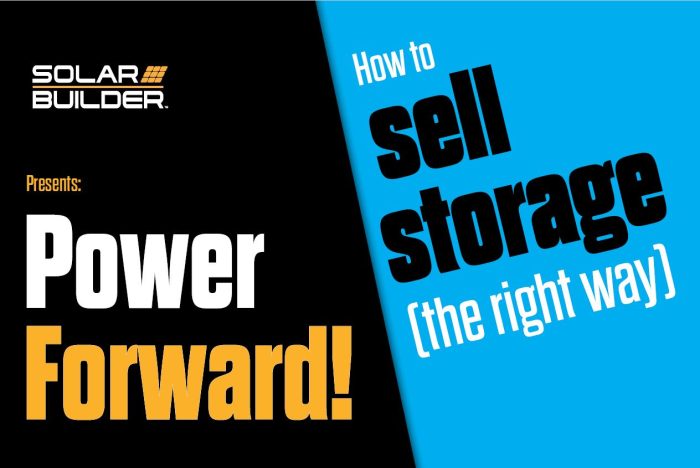 Our most popular series include:

Power Forward! | A collaboration with BayWa r.e. to discuss higher level industry topics.
The Buzz | Where we give our 2 cents per kWh on the residential solar market.
The Pitch | Discussions with solar manufacturers about their new technology and ideas.
Tags:
Blue Planet Energy
,
Crown Battery
,
ElectrIQ
,
Enphase
,
Generac
,
Humless
,
LG
,
Morningstar
,
Panasonic
,
POM Cube
,
Rolls Battery
,
Schneider Electric
,
Sensata
,
Sol-Ark
,
Solar Builder Buyer's Guide
,
SolarEdge
,
Sonnen