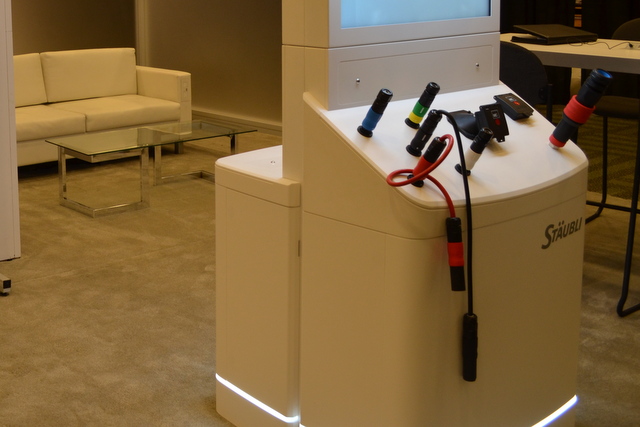 A small but mighty connector is powering the march toward clean, renewable energy and saving our energy grid from substantial power loss in the process. Stäubli Electrical Connectors (formerly Multi-Contact) has amassed more than 20 years of experience in the photovoltaics industry. During this time, more than 203 GW of PV power, or more than 50 percent of the PV power worldwide, has been successfully installed using more than 1 billion original MC4 connectors from Stäubli Electrical Connectors.
The company is showcasing a broad array of its solutions for energy storage, connection and transfer at Intersolar North America (booth #8711) in San Francisco this week.
"Investing in high-quality components will improve the life and efficiency of a project, significantly increasing the project's return on investment," said Christian España, Sales and Marketing Manager at Stäubli Electrical Connectors. "We call this idea 'bankability,' which means a small upfront investment will save money in the long run, and also improve safety and efficiency. Our MC4 connector portfolio has the highest bankability rating available on the market."
Stäubli products benefit from its innovative MULTILAM technology, which features specially formed and resilient contact elements. Constant spring pressure from MULTILAM louvers ensures continuous contact with the contact surface, resulting in a constantly low contact resistance that mitigates power loss and heat seepage. With more than 1 billion connectors in use across the planet, those incremental gains have made a huge impact on both cost and energy savings.