Your (early) guide to the SPI trade show floor
Solar Power International gets bigger every year. How will you ever see it all? And where do you start? How about the beginning! We asked solar manufacturers, suppliers and service providers to tell us the new and cool stuff they will be showing on this year's trade show floor. Watch out for the full SPI preview section in the September issue of Solar Builder (and the SPI trade show itself), but in the meantime, here's an online sneak peek, listed in order by booth number.
Solar FlexRack
Booth 425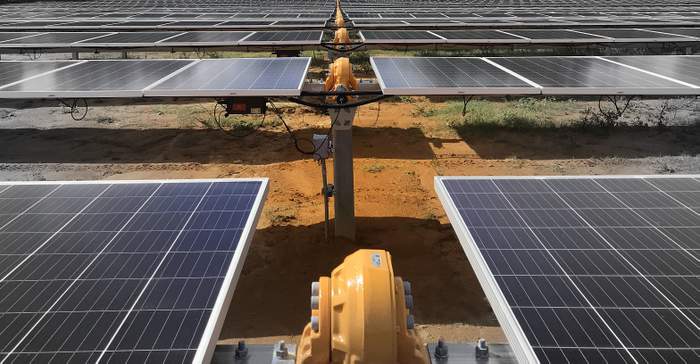 With a scalable business model, low error rate, excellent solar racking products and world-class engineering team, it's time to take another look at Solar FlexRack. The company has a new pricing model in place too, making it competitive in all the right ways. In the year following the release of its TDP 2.0, the ISO 9001 certified company continued to examine its internal processes, focusing on areas that don't get the headlines – stuff like tightening inventory, budget management, logistics and supply chain streamlining. Those updates continued to broaden its capabilities to serve larger clients and project sizes.
"As we continue to improve our operations, we become more efficient and cost competitive," said Steve Daniel, EVP of sales and marketing for Solar FlexRack. "The added value for our clients allows us to prove our worth with increasingly larger projects. It's a constant state of evolution, and that's a good thing."
RBI Solar
Booth 837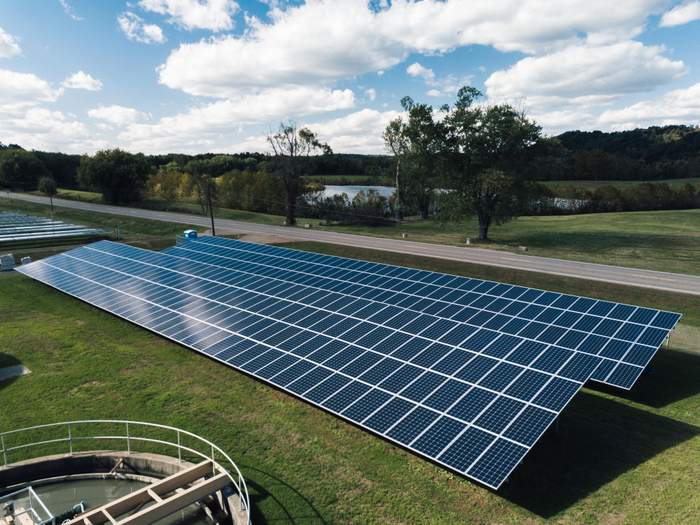 What if you could increase the ground coverage ratio (GCR) on your next project and not have to worry about the complex variables that come with a tracker system? The low tilt and clearance design of the Dahlia [pictured above] is engineered to maximize the PV coverage on a given site, creating a greater financial return for project owners and integrators. With the simplified engineering of a fixed-tilt system, Dahlia requires fewer connections to be made in the field, making installation a breeze. But this is just one of four cool things RBI Solar has to talk about at SPI this year.
Panasonic
Booth 1201
Panasonic HIT modules have always been among the most efficient solar panels available. Now Panasonic's new battery storage system helps solar contractors offer homeowners a complete solar + storage solution from the solar power pioneer. That's right. Panasonic lithium-ion battery technology powers the world's most advanced electric cars and is now available to power your customers' homes. Panasonic intelligent battery storage systems collect and store the excess energy HIT panels generate during the day for instant access during peak hours and grid outages.
TerraSmart
Booth 1227
TerraSmart's breakthrough bifacial racking solution, GLIDE, will be one of the latest innovations presented through an Augmented Reality (AR) experience at SPI 2019. GLIDE's intuitive design elements; bifacial module compatibility, simplified connections, agile parts and notable reduction in hardware are just a few features that will be showcased at one of the three AR interaction areas. In addition, TerraSmart will display its turnkey construction phases beginning from civil work to the racking and module installation of an entire solar farm. The third AR experience will unveil TerraTrak, TerraSmart's first single-axis tracker that is optimized with an A-Frame design, built to fit its ground screw foundation. The interactive experience will highlight TerraTrak's stability potential, its simplified hardware, controls, weather station and more.
And if you enjoy playing ping pong, stop by its booth to sign up for Terrapalooza… a ping pong tournament you won't want to miss.
Hanwha Q CELLS
Booth 1419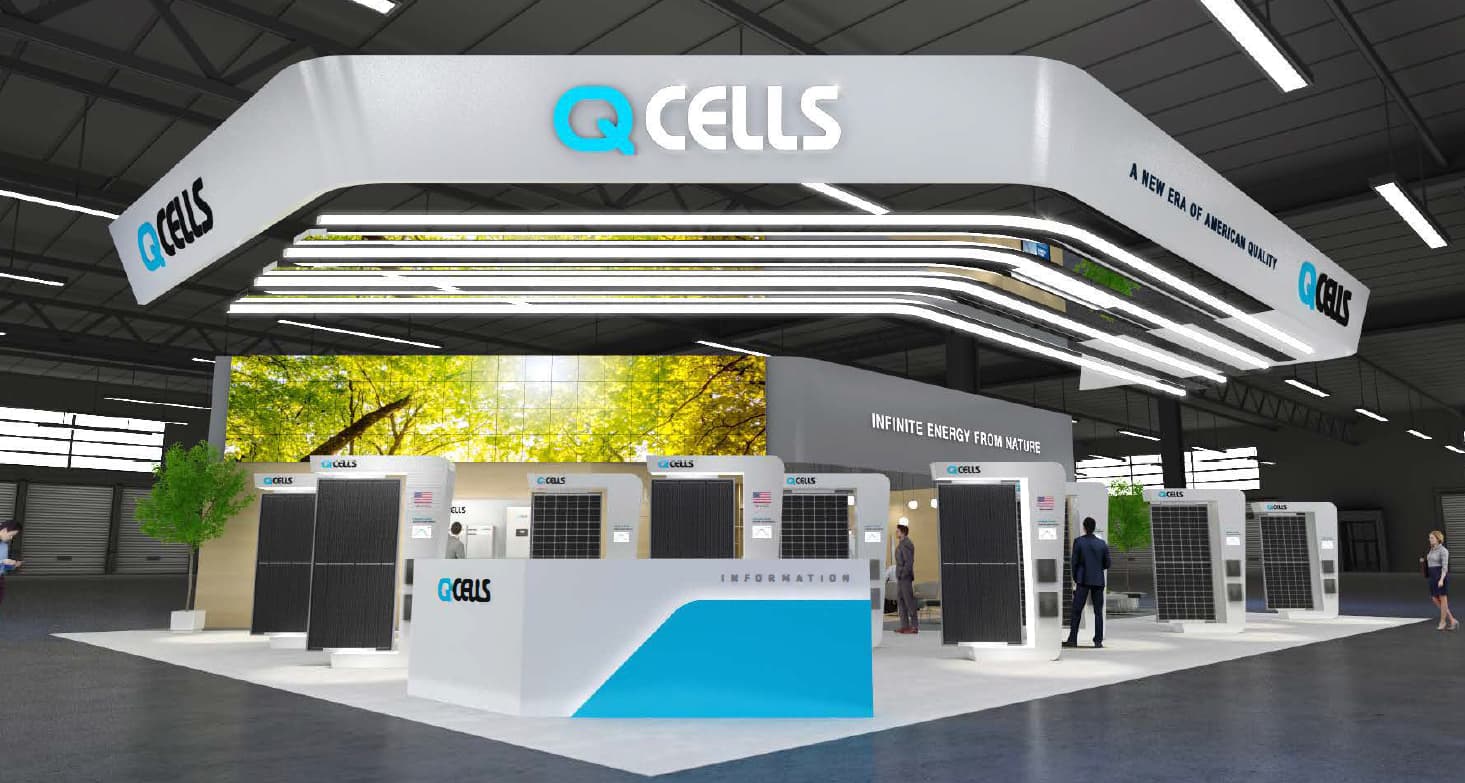 Q CELLS, one of the largest solar cell and module manufacturers in the world, will reveal prototypes of its first ever gapless solar modules at the 2019 Solar Power International (SPI) exhibition in Salt Lake City, Utah. With its high-performance premium solar modules, the company is aiming to further strengthen its leadership position in the U.S. residential solar market. Oh, and they will also be debuting an energy storage system.
LG Solar
New this year is LG's NeON R ACe 375W module which now incorporates a 320W micro-inverter instead of a traditional inverter, bringing a simplicity to its design and logistics. The LG NeON R ACe system plugs directly into 240V circuit breakers and has only one cable accessory, allowing much needed time savings on preparation and installation. It also offers extreme flexibility for a seamless array of panels, providing homeowners with a premium, sleek aesthetic feel on their homes. Finally, it's covered by a 25-year limited product, part and performance warranty.
Fronius
Booth 2019
In a completely redesigned booth, inverter specialist Fronius is taking solar to the next level by introducing new solutions at this year's Solar Power International, showcasing new software and hardware solutions for residential and commercial solar applications. The highlight will be the new Fronius Primo GEN24 inverter generation, which provides all the benefits of the SnapINverter and additional features, such as being incredibly compact, easily scalable, quickly commissioned via an app and offering maybe the fastest service solution on the market. This new generation also includes an all-in-one hybrid inverter that combines the functions of multiple devices in one compact device: battery charger, battery inverter, controller and the intelligence to be the operating system of your home's energy supply.
Other highlights include the Fronius Solar.web online platform, which provides state-of-the-art monitoring, online troubleshooting and gives detailed insight into the energy situation of a customer. This enables installers to become the personal energy consultant to home owners and offer future upselling opportunities.
APsystems
Booth 2336
For nearly 10 years, APsystems has been a leader in power conversion products for the global solar PV industry and boasts the world's best-selling multi-module microinverters. Founded in Silicon Valley in 2010, APsystems has grown to encompass three global business units with offices around the world, serving customers in more than 80 countries with its groundbreaking multi-module microinverters, including the QS1, APsystems' new 4-in-1 single-phase unit, and the YC600, the world's most advanced dual-module microinverter.
SunModo Corp.
Booth 3046
SunModo is introducing the next generation Multi-Purpose System with SunTurf, which can be used as a roof mount, ground mount, canopy or multi-pole. The streamlined design combines the simplicity of a pipe-based system with next-level engineering. By spanning over roof obstructions, SunTurf Roof Mount takes full advantage of the available roof surface therefore maximizing the PV system size and increasing your ROI. The system easily achieves 7-ft height and provides convenient access to the roof surface for maintenance and repair. Anchor the SunTurf Ground Mount using either a SunModo ground screw, auger, ballasted eco-block or traditional post and concrete. The swivel pipe cap kit can accommodate terrains up to 27 percent slope east-west and 120 percent slope north-south. Optional bracing can provide additional structural rigidity for sites with high snow or wind load conditions.
OMCO Solar
Booth 3345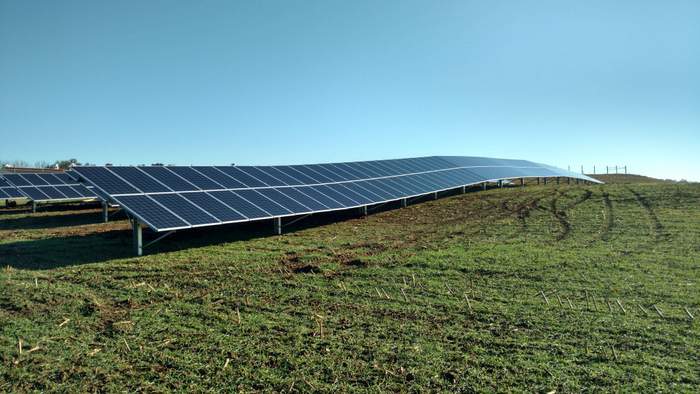 Launched in 2007 by OMCO Holdings renewable division, OMCO Solar produced custom mounting structures for the solar industry with 8 GW of installed product. In 2017, OMCO Solar launched its proprietary Field-Fast solar mounting solution, benefiting from a nationwide manufacturing footprint and leveraging steel procurement expertise to scale manufacturing in the United States. In 2019, OMCO Solar launched its second Fixed-Tilt solution, the CHOICE Direct-Bolt Mounting System, a fixed-tilt racking structure designed for large utility-scale projects. For a first-look at its new single-axis tracker, Origin, head to its booth during Solar Power International 2019.
QuickBOLT
Booth 4232
QuickBOLT is a division of Quickscrews International Corporation. Formerly known as SolarRoofHook, QuickBOLT is the creator of the patented Low Profile QuickBOLT with Microflashing. QuickBOLT's innovative Microflashing technology is installed on roofs without lifting shingles and saves installers time and money. QuickBOLT has a wide range of innovative solar mounts for curved and flat tile, asphalt shingle, stone-coated steel and TPO roofs. Stop by booth 4232 to meet with the company's expert salesmen and see the QuickBOLT with Microflashing and its other roof mounts in person.
Don't miss out on the opportunity to win prizes, including insulated water bottles, popsockets, sunglasses and Starbucks gift cards.
Snake Tray
Booth 4234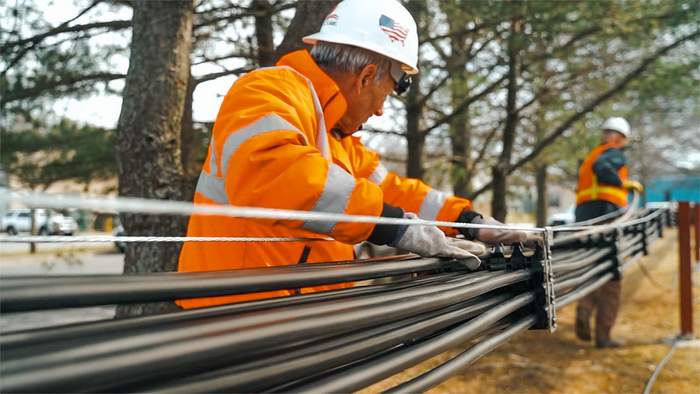 With Snake Tray, there's no need to de-rate cables. Solar Snake Max Cable Management for Utility Grade Installations maintains the proper cable separation required by NEC Article 310 electrical code and eliminates the need to de-rate cables which substantially saves on the cost of cable. Snapping together components cuts the installation time by 50 percent. Solar Snake Max quickly mounts to any style of vertical pilings or poles with messenger wire or aluminum rails. Solar Snake Max is made in the United States.
AceClamp
Booth 4429
This September, AceClamp will be announcing its newest solar racking system. Developed after months of research and interviews with solar installers, the end result is a patent-pending adjustable PV rack product designed for simplicity, ease of installations, and wind resistance.
Originally invented for high-velocity hurricane zone (HVHZ) applications, the new solar racking system by AceClamp is capable of resisting up to 200 mph winds when mounted to Island Style Roofs (ISR), exceeding the HVHZ standard 185 mph.
Kern Solar Structures
Booth 4929
Kern Solar Structures manufactures and supplies a variety of premium solar support structures utilizing high-strength structural steel and proprietary technology. Kern Solar also provides fast installation times while reducing costs for all involved parties by employing manufacturer-direct supply and management practices. Featuring products such as X-Piles and the Solar CarPorT System, Kern Solar Structures strives to lead the market in innovative, aesthetic and cost-efficient solutions that exceed all expectations.
Solaria
Booth 4960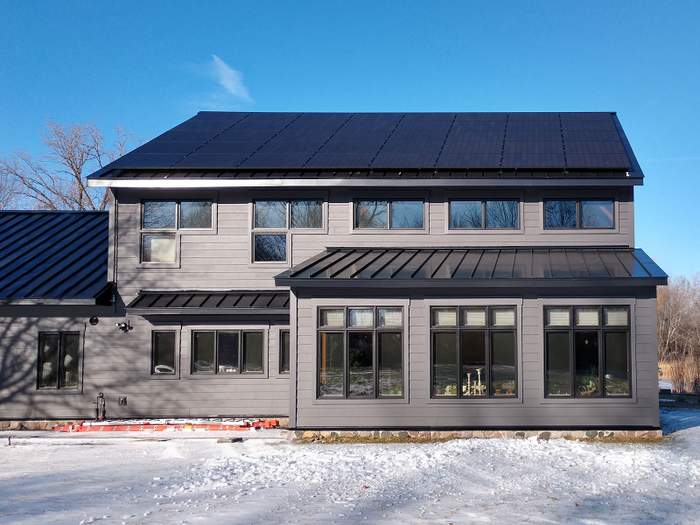 Achieving greater than 20 percent efficiency, the aesthetically pleasing PowerXT panels from Solaria deliver outstanding power and performance and excellent project economics. With superior shading performance and higher energy yield, PowerXT is valuable for generating clean electricity on space-constrained roofs. Leveraging patented cell design, module architecture and assembly techniques, PowerXT has no visible circuitry. Its Pure Black design is exceedingly attractive with excellent curb appeal. Optimized and engineered for maximum energy output, PowerXT offers certified quality and a 25-year warranty.
Fortress Power
Booth 7335
Fortress Power is a lithium battery manufacturer based outside of Philadelphia that focuses on helping solar installers use the safest and most reliable energy storage for their projects. The company provides three different size models for energy storage projects — its LFP-5 kWh, LFP-10 kWh, and eVault 18.5 kWh system. Fortress Power Lithium Iron Phosphate energy storage systems can be easily integrated into new or existing PV systems. From residential to commercial projects, Fortress has the ability to stack to 222 kWh storage capacity and utilize local monitoring through its user-friendly LCD display that presents the complete details of your storage system.