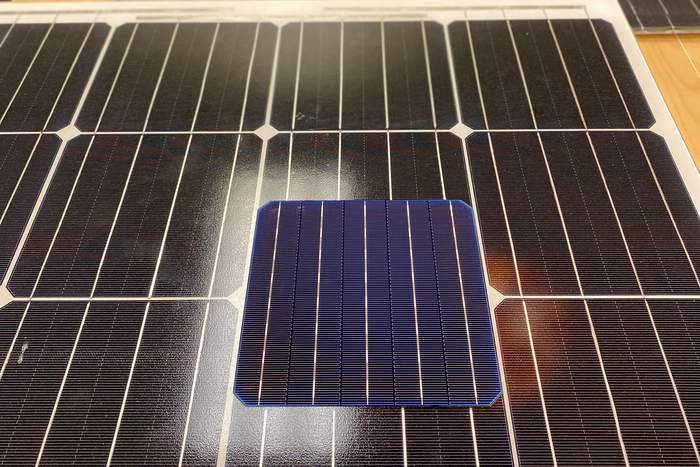 A year after Solar Inventions took first place in the U.S. Department of Energy's American-Made Solar Prize competition, the company announced that Georgia renewable power company Cherry Street Energy has placed its first large bulk order of C3-powered panels for use in a portfolio of upcoming projects, including several municipal and university installations.
The first batches of C3 cells and panels with Solar Inventions' improved photovoltaic cell architecture were manufactured by one of the firm's early partners. "Solar Inventions is now working with some of the largest vertically integrated manufacturers of PV solar cells and modules to broaden the availability of C3-enabled products across the world," said Gregg Freishtat, Chief Commercial Officer.
"Incorporating Solar Inventions' improvements into our infrastructure easily exhibits our core value proposition to our customers. We make it easy for our clients to access best-in-class technology," said Michael Chanin, CEO of Cherry Street Energy of Atlanta. "As a next-generation power company, we tap the best and the brightest, and then we deliver the benefits of solar to customers without all the complexities."
Cherry Street develops, finances, owns, operates, maintains and continues to upgrade renewable energy systems. Cherry Street's projects offer a guaranteed rate on electricity with no upfront costs to schools, businesses, hospitals, factories, local governments, places of worship, and multi-family developments. Examples of customers include the City of Atlanta Emory University, Macon-Bibb and Fulton counties, Terrapin Beer Co., and Parallel Housing.
Solar Inventions, also headquartered in Atlanta, calls its product C3, for "Configurable Current Cells." CFV Solar Test Laboratory, of Albuquerque, New Mexico, has completed IEC61853-1 testing for the C3 technology.
"Any manufacturer can license the technology, with an excellent cost-benefit ratio," said Ben Damiani, Solar Inventions' co-founder and Chief Scientist. "The benefits are similar to half-cells, but without requiring cells to be physically broken and rewired."
Bill Nussey, CEO of Solar Inventions, said the company will have more announcements in the future about a new way to keep energy production high from surrounding cells even when one cell has a defect, or when part of a panel is shaded.
Tags:
C3
,
Cherry Street Energy
,
Solar Inventions