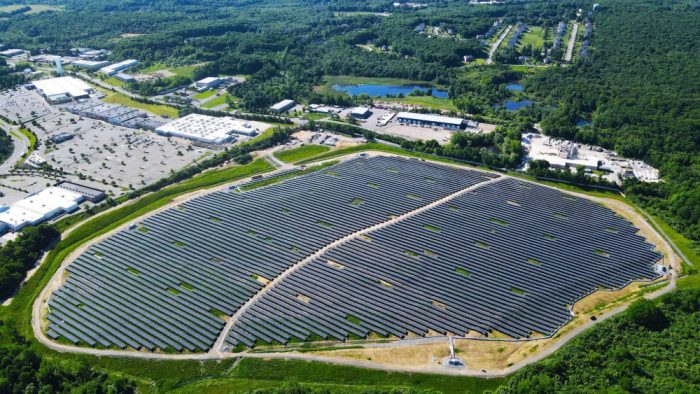 There are more than 10,000 closed landfills in the United States, and it has been determined that closed landfills could host more than 60 GW of solar capacity — enough to power 7.8 million homes or the state of South Carolina.
There has also been an 80% increase in solar landfill projects over the past five years, due in large part to the landfill expertise that has been developed by companies such as CEP Renewables, which currently has 16 landfill or brownfield solar projects under development.
One of CEP's most recently completed landfill solar projects is the 25.6 MW installation in Mount Olive, New Jersey, North America's largest landfill solar project to date. The company was selected by the township of Mount Olive to redevelop the former Combe Fill North Landfill Superfund site into a revenue generating, solar energy asset based on CEP's extensive landfill solar experience combined with its more than 100 MW of solar projects completed in New Jersey.
The Situation
The Mount Olive property served as a municipal sanitary landfill from 1966 to 1981. When the owner of the property went bankrupt in the early 1980s, the property was abandoned and the landfill was not properly closed. In 1982, the landfill was placed on the EPA's National Priorities List of Superfund sites. Because of its improper closure, runoff from the landfill was draining into local creeks and contaminating groundwater that nearly 10,000 community members depended on. Additionally, because the property remained privately owned, it continued to accrue taxes that were due to the municipality over the course of the next 40 years that the site remained unused. The site was a drain on the town in more ways than one: Water contamination and air pollution, lost tax revenue and lost profits stemming from the inability to develop the land for commercial purposes.
The Project
Summary:
CEP and Mount Olive entered a public-private partnership to redevelop the property into a 25.6 MW solar energy facility.
CEP and the township used an innovative tax sale foreclosure/redevelopment deal structure that resulted in the Mount Olive receiving approximately $2.3 million in back taxes upon project completion.
CEP foreclosed on the previously municipal-owned tax sale certificates and acquired title to the property, a structure that was feasible because of the company's ability to craft a liability-sharing structure with the NJDEP and EPA.
CEP obtained all local, county and state land use permits and state and regional interconnection approvals for the project and secured easements for interconnection.
CEP selected CS Energy to design and build this project, making this CEP and CS Energy's eighth project completed together.
CS Energy completed the project on time and on budget due to both its experience completing over 200 MW of landfill solar projects and its strong relationships with Terrasmart, which provided the ballasted mounting solution, and Lindsay Precast, which provided the solar skids.
Challenge #1: Implementing a feasible public-private partnership
Given that this landfill site represented a significant liability and tax burden for the town — having accrued approximately $2.3 million in back taxes over 40 years, the Township initially tried to sell the tax liens applicable to the property to a private tax lien investor. Most private investors were not interested in purchasing the tax sale certificates due to the risks associated with foreclosing on a property that was the subject of an ongoing Superfund remediation. Most commercial developers also did not want to purchase the property because environmental restrictions and NJDEP requirements meant that no commercial uses could be built on the sensitive, capped landfill without risking piercing the landfill's protective seal. NJDEP eventually determined that it would only allow a solar facility to be built on this former landfill site and the Township adopted a redevelopment plan permitting a solar array.
CEP's team of landfill and brownfield experts negotiated a unique public-private partnership with Mount Olive and the NJDEP that allowed CEP to purchase the landfill by way of the redevelopment and tax lien foreclosure process. As part of the agreement, CEP agreed to pay the back taxes to the township over time in addition to redeveloping the land into a tax revenue-producing solar field. The deal also involved an administrative consent order between the NJDEP and CEP that stated that in exchange for CEP agreeing to redevelop the land and take over long-term maintenance of the cap, the State of New Jersey would assume all liability for air pollution and water contamination associated with the site.
This structure was entirely unique and resulted in the project winning the 2021 Award for Innovation in Governance from the New Jersey League of Municipalities. The Mount Olive project now serves as a financial and legal model for the myriad other closed landfill sites throughout the U.S. to follow.
"Only a small fraction of the 10,000 closed landfills across the U.S. have been converted into solar fields," said Chris Ichter, executive VP at CEP Renewables. "The unique structure we used to implement this project now serves as a model that can be leveraged to redevelop more closed landfills into revenue producing assets that facilitate cleaner air, tax revenue, jobs and more affordable energy for residents."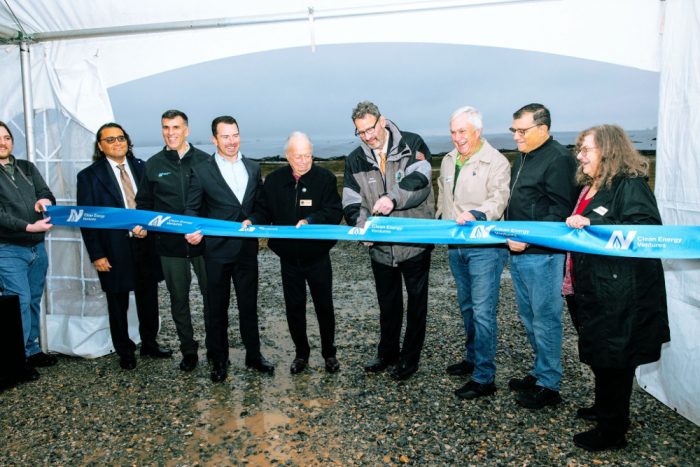 Challenge #2: Proper landfill settlement analysis
Landfill settlement analysis is critical in order to ensure that the design and construction preparation is adequate for installing the solar array atop the landfill, while avoiding damage to its protective layer. The stability and slopes of various sections of the landfill need to be determined through this analysis, which will then help with specifying where the best locations to enable site access are, given that there will be obstructions that need to be considered.
CS Energy completed a thorough landfill settlement analysis on this site prior to designing and engineering the solar installation and developing the site access plans. The company was able to use its experience on over 200 MW of landfill solar projects to conduct this analysis, which included the use of ground penetration radar, to determine landfill weight requirements and the safest access points. The company planned out the cable tray locations to ensure access in and out of each of these key areas, which is crucial not only for the installation of the solar system, but also for ongoing operations and maintenance work long-term. Based on this analysis, CS Energy used only tracked equipment and, where required, low ground bearing pressure machines. Ultimately, the company was able to design and build this project on time and on budget, without impacting the landfill cap, as a result of its significant preparation work and extremely cautious construction at each stage of the project's design and construction.
Challenge #3: Value engineering ballast blocks to minimize costs
Being the largest landfill solar project in North America, every slight increase in product cost is multiplied and compounded across the entirety of this immense project. Also, the price of concrete for Terrasmart's ballast blocks has increased more than 10% over the past year alone, adding further pressure to keep project costs down. Mounting solution companies need to be able to minimize the tilt of the solar array in order to reduce the amount and size of blocks needed, while still ensuring high energy yields from the solar array. Additionally, in cold climate locations, the solar array tilt cannot be so low that an inordinate amount of snow is able to pile up and cause stress on the racking system. This is particularly important for projects like Mount Olive that are located on top of a sensitive landfill cap that cannot be pierced.
Leveraging its experience on other large-scale landfill solar projects in cold weather locations, Terrasmart was able to design and engineer their GLIDE ballasted mounting solution for this project such that the cost of the blocks was reduced by 50%. From wind studies to countless solar generation analyses, the company determined the optimal tilt and block size to help CEP meet its project budget and energy production goals – all while protecting the sensitive landfill cap. With more than 20 GW of solar deployed across 4,800 solar systems, including its legacy business RBI Solar's decades of experience in solar landfill development, the new Terrasmart has become a leading provider of solar racking technologies that provide solutions for projects located on all types of terrain.
Challenge #4: Streamlining a complex landfill solar project
Landfill solar projects often require fixed-tilt, ballasted mounting solutions that do not pose a risk of piercing or otherwise damaging the landfill cap, which could result in the spread of hazardous contaminants. In order to ensure the myriad integration and delivery deadlines for the skid mount system are met, close collaboration with project partners is paramount.
Having completed more than 4,000 skids, Lindsay Precast was able to leverage its steel skid manufacturing and integration capabilities, including on many landfill solar projects, and its close relationships with partners to help reduce on-site labor and schedules, while maintaining the highest level of quality. The company's deep understanding of the entire value chain of a solar project and ability to efficiently provide quotes and accurate schedule estimates made this challenging project as streamlined as possible. Lindsay Precast has also completed numerous projects with Terrasmart and this project marks the company's seventh project with CS Energy, which includes the award-winning Cuyahoga landfill solar project. The decades of experience Lindsay Precast has spent working with these partners enabled the skid mounting solutions for this project to be seamlessly integrated and delivered on time and within budget.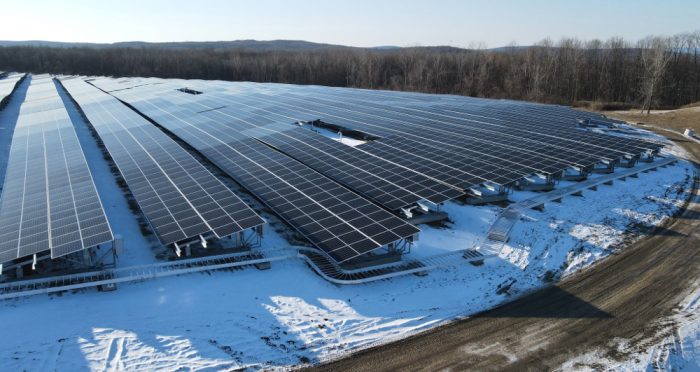 Benefits and long-term impact
As a result of CEP, CS Energy, Terrasmart and Lindsay Precast's extensive landfill solar project experience and collaboration, the Mount Olive was able to not only recoup approximately $2.3 million in back taxes, but will also now benefit from future taxes that this property will provide. The electricity generated by the array is enough to power more than 4,000 homes. The 25.6 MWdc of solar electric power contributes to the state of New Jersey's aggressive renewable energy production goals. After 40 years, the property now has a long-term owner in CEP Renewables that will be responsible for maintaining the landfill cap for the duration of the life of the facility. The Mount Olive project now serves as a model for other closed landfill sites throughout the U.S. – both in terms of the redevelopment process as well as the design and construction execution.
The future of landfill solar project development
CEP is currently under development on at least 16 other landfill or brownfield redevelopment projects in New Jersey. However, without a dramatic change in the state's policy and attitude toward these projects, creating more successes like Mount Olive will prove difficult, if not impossible. These projects are all certified by the New Jersey Board of Public Utilities (NJBPU) under what is known as the subsection "t" certification process.
Subsection "t" is a subsection of the Solar Act of 2012 that provides a regulatory framework by which landfill and brownfield redevelopment projects receive state incentives. Once certified under subsection "t," a project has two years to complete commercial energization.
That timeframe is currently impossible due to a multi-year interconnection moratorium announced in April 2022 by PJM Interconnection LLC, the regional interconnection organization that monitors New Jersey's and other states' electrical grids. Due to the PJM delays, most of CEP's projects will not be eligible for interconnection until 2027 or 2028 at the earliest. Although the NJBPU is aware of this, the most the board has been willing to do is extend the two-year construction period by up to one 12-month extension. This is not nearly enough time based on PJM's published information regarding the delays and its interconnection reform process, which was just recently approved by the Federal Energy Regulatory Commission (FERC).
CEP has petitioned the NJBPU to reconsider the 12-month extension to provide sufficient time to allow these important and transformative projects to interconnect to the regional grid. Unless the state and the board get behind these projects and allow them the time necessary to proceed, it is unlikely that the state will see more successes like Mount Olive.
CEP remains optimistic that the Mount Olive project can be replicated on additional closed landfills throughout the state with the support of the state and NJBPU, as landfill redevelopment solar projects are necessary to mitigate climate change and provide precious funds, cleaner air and more affordable clean energy to local communities, particularly those that have been burdened by these economically and environmentally destructive properties for decades.
Listen to more in-depth conversations on Solar Builder's YouTube channel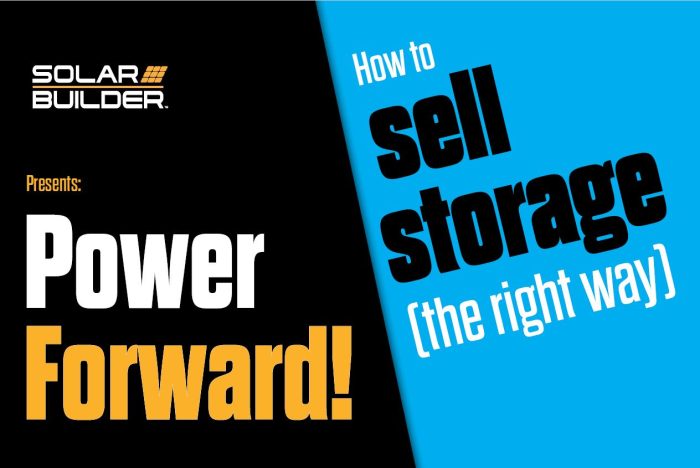 Our most popular series include:

Power Forward! | A collaboration with BayWa r.e. to discuss higher level industry topics.
The Buzz | Where we give our 2 cents per kWh on the residential solar market.
The Pitch | Discussions with solar manufacturers about their new technology and ideas.
Tags:
CEP Renewables
,
CS Energy
,
landfill
,
Lindsay Precast
,
New Jersey
,
Terrasmart
,
utility-scale