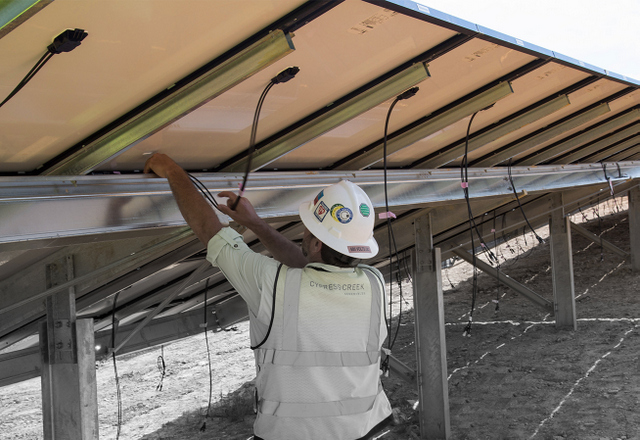 Solar FlexRack's reputation within the solar industry continues to grow. A division of Northern States Metals, Solar FlexRack has completed shipments of its G3-X fixed tilt racking system to Brantley solar farm, a large-scale solar project in North Carolina. The 71 MWdc project, which is about 30 miles east of Raleigh, was developed and is currently being built by Cypress Creek Renewables, a leading national solar developer, builder and operator.
"Cypress Creek Renewables has been instrumental in supporting the growth of the solar industry in North Carolina, generating jobs for communities, and providing passive income opportunities for landowners," said Steve Daniel, Executive Vice President of Solar FlexRack. "As long-term solar project owners and operators, they care about the quality of the systems they install which resonates with our values as a quality-driven organization."
Solar FlexRack's solar tracking and racking facilities located in Youngstown, Ohio employ hundreds of people. More than 5,200 tons of North American sourced steel went into the racking technology manufactured for Cypress Creek's Brantley solar farm.
"The Solar FlexRack team brings a deep level of solar expertise, ensuring projects are constructed without issues," said Matthew McGovern, CEO of Cypress Creek Renewables. "We are pleased to be working with Solar FlexRack to supply our Brantley project with American-made components widely recognized across the industry for their quality."
Solar FlexRack offers solar tracking and racking solutions for crystalline and thin film modules. The selection and quality of their products provide a wider choice for solar project engineers to design optimal performance in their solar systems.