For those tracking the U.S. solar tracker market, know that Solar FlexRack's TDP 1.0 and TDP 2.0 trackers are on the rise. The Youngstown, Ohio-based manufacturer, a division of Northern State Metals, has already more than doubled its U.S. tracker growth in 2021 from last year, adding to the company's more than 2.5 GW of installed capacity in 40 states. That's over 300 solar tracker installations completed or in construction across North America.
A big reason why is Solar FlexRack has a knack for overcoming key construction, weather and supply chain challenges, highlighted by three growth regions in particular – New York, Georgia and California – largely driven by repeat customers.
Difficult to develop sites and extreme weather
As the utility-scale solar industry has grown from 1 GW to 50 GW over the past decade, smaller Northeastern states, such as New York, face dwindling land prospects and the challenge of developing highly difficult terrain for new solar projects. Northeastern states also face increasingly extreme weather, as there were twice as many extreme regional snowstorms in the U.S. between 1961 and 2010 compared to 1900 to 1960.
Despite strong solar tracker incentives in New York, numerous solar tracker companies have been turning down solar projects in the state due to challenging topography, such as hills, dips, valleys and rock formations. However, Solar FlexRack has increased its tracker sales in this non-traditional tracker region, growing tenfold in the Northeast since 2019, including 60+ MW across 13 terrain- and weather-challenged sites in New York alone utilizing its adaptable weather-resilient TDP solar trackers.
Example: In mid-2020, a leading U.S. EPC approached Solar FlexRack about a project in Annsville, N.Y., that another tracker manufacturer determined to be not economically or physically feasible. The EPC was told that it would not be possible to achieve its goal of minimizing the solar system's levelized cost of energy (LCOE) on such uneven and rocky land in order to counteract the project's high interconnection fees. After a thorough assessment, Solar FlexRack determined they could enable the EPC to both move forward with building the project as well as exceed its financial goals.
Given that the 27-acre site in Annsville was full of hills, dips and valleys, Solar FlexRack performed a detailed analysis of myriad potential site designs to determine the most efficient and cost-effective way to maximize ground cover ratio (GCR). Solar FlexRack ultimately recommended the EPC minimize expensive grading and supported the EPC with the design and engineering of a custom solar tracker system that consisted of six unique row configurations: 1×78, 1×70, 1×65, 1×52, 1×39, 1×26.
Solar FlexRack also worked closely with the EPC's layout engineers and installation crew throughout each step of the project to ensure alignment in design and implementation to mitigate risk and avoid any potential future issues.
After developing that strong relationship with the EPC throughout the Annsville project, Solar FlexRack went on to design nine more custom solar tracker systems for the EPC in New York, varying from two to 11 unique row configurations to maximize GCR and minimize LCOE. Solar FlexRack also supplied two different post designs and provided extended posts to help with any remaining uneven terrain due to the fact that there may still be uneven terrain due to lumps that are impossible to overcome without increased tolerances.
Rocky solution: Roughly 25 percent of Solar FlexRack's New York tracker projects also posed the additional challenge of rocky terrain. Many developers and EPCs aim to avoid landscapes with a significant amount of rock as well as assume an earth screw is needed to properly install a solar tracker system. However, Solar FlexRack was able to leverage its prior experience designing solar tracker systems on other rocky solar project sites across the country to design a reliable and cost-effective friction rock socket solution to produce the same secure end result, all while minimizing project costs.
Cold weather: The Northeast of course also means snow, and the TDP tracker has proven its mettle in those conditions too. Frost can jack posts out of the ground, resulting in broken racks or modules. Its geotechnical services and know-how handling frost on posts mitigates this risk. The company is selling into Ontario, Canada, as further evidence.
As a result of Solar FlexRack's proven TDP solar tracker success in the region, the company also has several additional, similar tracker projects in its New York pipeline through Swinerton Renewable Energy, the nation's top EPC.
Install and Support Services: 80+ MW Across 80 California Farms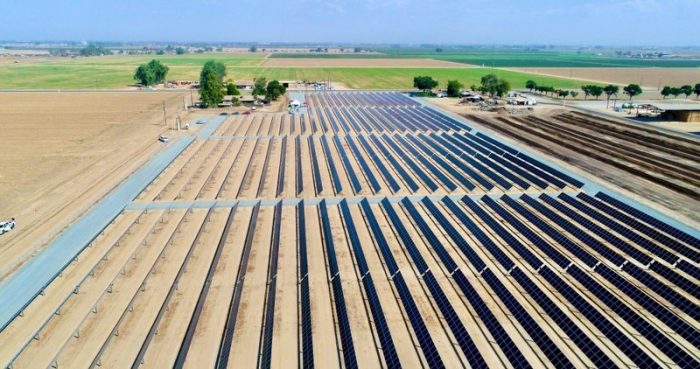 With utility rates for California dairy farms having increased by as much as 54 percent over the last 10 years, an increasing number of energy-intensive dairy farms are opting for solar energy to reduce operational costs. Over 150 of the state's dairy farms are now generating solar energy and, according to a recent study, California dairies have reduced greenhouse gases emitted per gallon of milk produced by 45 percent over a 50-year period. However, demand for cost effective and reliable solutions to rising utility bills remains high among California farmers.
Solar installers and EPCs throughout the state have been turning to Solar FlexRack's TDP 2.0 trackers due to the company's track record in the region. Its latest being a 2.82 MW project located south of Hanford, Calif., which helped farm owners realize drastic savings on monthly utility bills.
Renewable Solar Inc. (RSI), a leading installer of commercial and agricultural solar projects in the region, installed this solar energy system for Danell Brothers Dairy, which provides the farm owners with over $650,000 in annual savings through reduced utility costs as well as greater energy resiliency amid increasingly severe weather and associated power outages. The U.S. Representative for California's 21st Congressional District, David Valadao, a former dairy farmer and San Joaquin Valley native, spoke during the ribbon cutting ceremony for this project about his support for distributed renewable energy systems that are providing critical savings for local farm owners.
"From their versatile and reliable TDP and TDP 2.0 solar trackers, to their robust project support services at every stage of each project, Solar FlexRack has, and continues to be, an ideal long-term supplier partner," said Dusty Howze, President of Renewable Solar, Inc. "We're excited to continue to work alongside Solar FlexRack to efficiently execute additional solar energy projects that deliver long-term savings and energy independence for local farmers – all while creating a more sustainable planet."
That relationship building shows up in the form of repeat business – three to four companies account for these 80 MW, and the story is similar in New York and Georgia.
Pricing and performance
Georgia's REDI program first came about in 2016 as a result of the Georgia Public Service Commission's (PSC) initiative to create more than 1.6 GW in renewable energy by 2021. The PSC directed Georgia's largest utility to derive an increasingly large percentage of its energy from renewable sources. In 2019, the utility announced plans to add 2,210 MW of new renewable (principally solar) generation to the company's energy mix, which will grow its renewable generation by an astounding 92 percent by 2024. The REDI program has continued to grow as the largest voluntary renewable portfolio in the U.S and the change has been remarkable: in 2013, the state had less than 300 MW online. At the end of 2024, Georgia is expected to have a total of 4,600 MW of solar and other renewable energy in its power generation mix.
After the REDI program took off several years ago, so did Solar FlexRack's TDP 2.0 Trackers. They have been deployed in over 30 REDI projects across the state, totaling over 110 MW of installed solar capacity, with projects ranging from 540 kW to 4.2 MW. Notably, all of these Solar FlexRack TDP 2.0 projects were completed by just three EPCs, who cite competitive rates, track record and robust support services. Lately, the company's strategy of spot buying steel instead bulk purchasing has helped it avoid steel supply shortages and offer solid pricing.
Solar FlexRack's work in the REDI program includes providing TDP 2.0 Solar Trackers for Atlanta-based solar development, engineering and construction firm SolAmerica Energy, including numerous SolAmerica projects that came online as part of the REDI Customer-Sited Distributed Generation Program.
Stan Allen, CEO and co-founder of SolAmerica commented, "We're pleased with the advancements we've seen in the Georgia solar industry and hope this momentum continues to fuel local job opportunities and the utilization of lower-cost solar energy for the state. As a valued partner, Solar FlexRack's tracker technology played a role in completing these power plants and enabling them to deliver clean energy for decades to come."
Listen to more in-depth conversations on Solar Builder's YouTube channel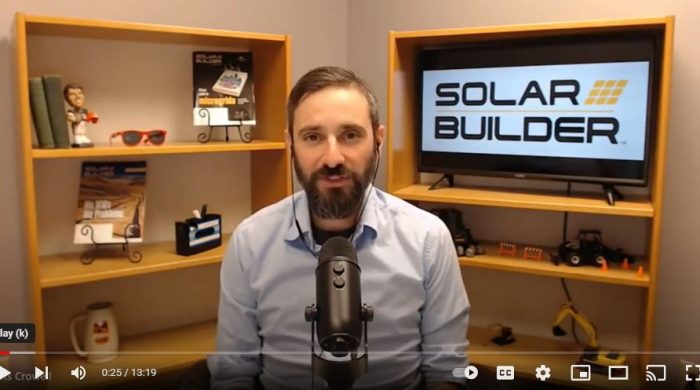 Our most popular series include:

Power Forward! | A collaboration with BayWa r.e. to discuss higher level industry topics.

The Pitch | Discussions with solar manufacturers about their new technology and ideas.
Tags:
Solar FlexRack