This is a continuation of installment III in our Countdown to 2020 series, "Would you like solar with that?".
Will more solar being installed during new construction or roof replacement hasten the shift to solar shingles or other building-integrated photovoltaic (BIPV) innovations? Tesla's solar shingles are still mostly a myth, but there are some other contenders vying to fill whatever demand exists for this type of technology. Here's a quick rundown of what's out there.
Sunflare made a splash at the 2018 Solar Power International with CIGS solar cells encapsulated in durable, lightweight polymer sheets. Each cell has a bypass diode to optimize output for the system when individual cells are shaded. Sunflare started 2019 by placing a $7 million equipment order with Swedish solar energy company Midsummer to boost its PV production.
"The demand for our products in the U.S. has exceeded our expectations and we rapidly need to expand our production capacity with the help of our established partner Midsummer," says Philip Gao, CEO of Sunflare.
Speaking of Midsummer, it just launched its own energy producing metal sheet roof as part of a broader effort to expand from mainly selling production equipment for thin film solar panels into the end market for solar panels. The roofs are delivered pre-installed with solar panels and the installation is as simple as for any standing seam metal roof without solar cells.
SunSpark Technology Inc. recently signed on as the premiere module manufacturer for all introductory sales and installations of the 3 in 1 Roof. SunSpark's parent company Yiheng Science & Technology Ltd. is based out of Qinhuangdao, China, and has been in the solar panel manufacturing equipment business for more than 20 years.
The 3 in 1 Roof platform strategy is to serve as both the backsheet and frame. It's molded from a dense 3-lb foam embodiment and coated with a UV-resistant geopolymer shell that increases in temperature only about 12 degrees above ambient, which means it should maintain its maximum efficiency regardless of heat. In addition, its SPF-like foam character blocks all solar gains from entering into the attic area, leading to cooler substrates, decking and garrets while virtually eliminating heat flowback, which is an issue for all PV systems.
SunSpark said they will be producing up to 3 MW of integrated solar roofs throughout 2019 and up to 280 MW by year-end 2024. Installations for 2019 are no longer available, but new U.S. and Canada orders will be assigned to 2020.
UPDATE: Even though we pressed Forward Inc. on its company's legitimacy back when we originally wrote this — and their answers sounded reasonable to us at the time — we do not feel comfortable keeping them in this section, given the feedback we've received from disgruntled customers since this published. Feel free to email us with updates on this company and its product claims at ccrowell@benjaminmedia.com.
Forward Inc. debuted its first solar roof, Metal, around the same time as Tesla's solar roof announcement in 2016, which layers the company's Spectra Glass solar concentrators overtop its solar panels to completely hide the solar element beneath what appears to be a standing seam metal roof. Its latest concept, Tile, relies on the same technology, only it mimics the look of a tile roof (convincingly so). The tiles serve as more than an aesthetic upgrade. Forward says they extend the life of the panels by protecting them from degradation and weatherization. The solar cells are brought in from the edge of the solar panel to protect against moisture intrusion as well.
"We don't have any efficiency ratings on the cells yet because the final cell provider has not been determined, but we'll be making use of mono-crystalline silicon cells," says Zach Taylor with Forward Roofs. "All the cell providers we're in talks with have cells that are 20 percent efficient or greater."
All of these sound cool, but they are all still niche products in their earlier stages. There is also risk in the unknown or not-yet-established, especially in solar. Forward's Metal roof, for example, is just available in California and is currently sold out into 2020, with some customers reporting a longer than expected wait time getting their refundable deposits back. Taylor attributes this to their credit card processing company.
"We're working on improving this experience for our customers," he tells us. From a customer's perspective, I can only imagine how unnerving it can be to place a reservation and not have full confidence that you can't get your money back in the time expected. … We're new to the whole online reservation situation and are working to get better."
And then there is RGS Energy, which appeared most poised to ramp up solar shingle production outside of Tesla when it acquired Dow's technology after Dow exited the business. RGS is now promoting the 3.0 version of the Powerhouse Solar Shingle System, which relies on half-cut mono-PERC silicon cells instead of CIGS, boosting power to 55 watts at 15.6 percent efficiency. The concept won the Best Energy Efficient Product award at the International Builders' Show in Las Vegas.
At press time though, the company "commenced a process to explore strategic alternatives focusing on maximizing shareholder value," which is never a comforting sentence. RGS Energy CEO Dennis Lacey stated it "will require time, years in fact, to grow the Powerhouse brand and revenue streams, to ensure we are best positioned to address this opportunity with increased television advertising, services, access to customer bases, access to capital and the like, we believe now is an opportune time to consider whether pursuing complementary paths may enhance shareholder value."
At the same time, RGS has decided to put all of its eggs in the Powerhouse basket and its potential in California's new build market by halting its mainland residential solar business, calling it unprofitable. In 2018, the preliminary net loss for this mainland residential business was approximately $5.5 million.
Yeah, you know PV
As the market waits for the reliability, scale and price point of BIPV tech to catch up, there are plenty of great roof-integrated systems available today that incorporate reliable, market leading PV.
This is the proposition of GAF's DecoTech system, which debuted in 2017. DecoTech is module agnostic and installs like a skylight, so a roofer can provide a leak-proof, roof-integrated PV solution that relies on proven PV module and inverter technology.
"We can offer a lower install cost with DecoTech because our product screws to the deck and flashes like a skylight — any roofer could do that," notes Martin DeBono, president of GAF Energy, GAF's solar-focused sister company. "And by virtue of being able to leverage the same sales team and install crew, we have a lower cost structure.
CertainTeed was way ahead of the curve on this front, providing full PV systems for roofing and solar contractors for more than a decade. It now has a sliding scale of options, from the Solstice, a traditional system of modules, racking, flashing and inverters, to its Apollo II solar shingles. The monocrystalline silicon solar cells only provide a power rating of 63 watts per solar shingle, but there's no need to find rafters or flash penetrations. They are installed directly into the roof sheathing using standard deck screws. Fastening points are covered by subsequent solar shingles, the same way that asphalt shingles are installed. There is a concrete tile version as well.
The Apollo doesn't camouflage the solar tiles with the non-solar roofing, but the low profile is an aesthetic boost that is easy to install as part of a new roof (it can also be installed as a retrofit). This is part of the trade off for its lower power output compared to traditional solar panels. Another key compared to other solar roofs and solar shingles is the Apollo is widely available right now and backed by CertainTeed's comprehensive warranty, which covers the full system, as well as its professional installation, for up to 25 years.
Listen to more in-depth conversations on Solar Builder's YouTube channel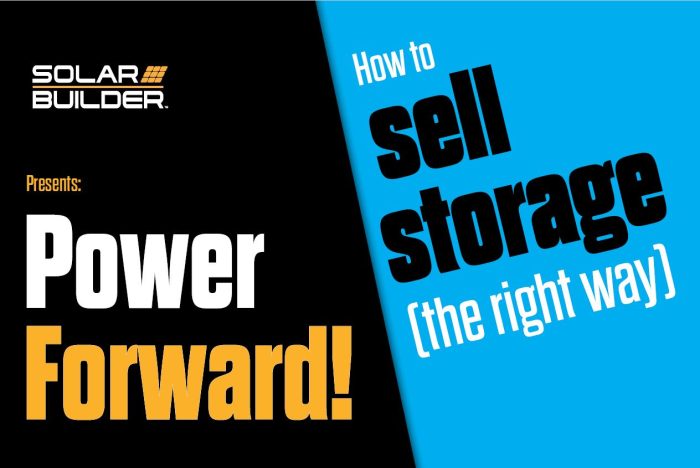 Our most popular series include:

Power Forward! | A collaboration with BayWa r.e. to discuss higher level industry topics.
The Buzz | Where we give our 2 cents per kWh on the residential solar market.
The Pitch | Discussions with solar manufacturers about their new technology and ideas.
Tags:
3 in 1 roof
,
CertainTeed
,
Countdown to 2020
,
GAF Energy
,
RGS Energy
,
Sunflare
,
SunSpark