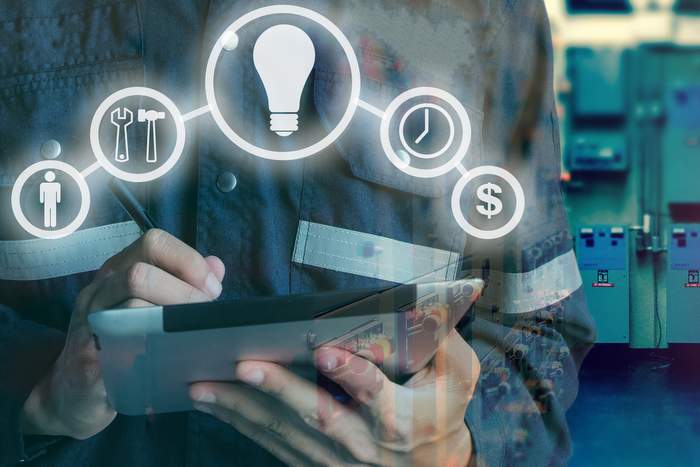 Throughout my career in solar, I've spoken with thousands of solar homeowners. In fact, when I was first doing market research for my own company, I spoke with a slew of customers from Lighthouse Solar, a leading solar installer in central Texas, who had gone solar years ago. I was curious to see how their relationship with the industry had changed since they installed their systems. Their responses were illuminating and invariably went something like this:
"Oh yeah! Lighthouse. They're a great company. I've had my system for like 10 years. Should I clean them? What about these batteries I keep hearing about?"
It was eye-opening. Here were happy customers — and potential repeat buyers — who had clearly never been engaged post-install. They had questions about their solar that could have resulted in more revenue for Lighthouse, but because no one had reached out to them, their interest and money languished on the vine.
This is a common phenomenon. The solar industry has grown, and the good news is that consumers have grown alongside, becoming even more invested in the idea of electrification. The bad news is that most solar installers still take a very transactional approach to solar customers and aren't prioritizing post-install outreach to these customers.
10 years ago, this model of customer communication would have made sense. The homeowners that bought solar were early adopters who were already taking a leap by investing in a PV system. There was little value in solar installers following up with these customers because there was not much in the market for them to buy again.
However, the market has changed. Whether they have an electric vehicle or are looking to expand their system to go net-zero, more and more buyers are becoming what I call "New Energy Consumers." These new energy consumers have new expectations for their energy. They expect and will pay for more information, more awareness, and more control. And solar often serves as a gateway to a variety of other green energy products, from batteries to heat pumps and beyond. And every day there will be more new energy consumers than the last.
Therefore, looking beyond the initial install is a strategy with huge opportunities that any solar businesses can capitalize on — but most don't. Unfortunately, many solar installers are so focused on the short-term sale that they neglect their customers long-term. Due to internal bandwidth constraints, a solar company's communications typically drops off post-install and becomes purely transactional. Prior to PTO, sales and project team members engage customers. After project completion, most communications get reduced down to service alerts sent by their inverter.
As a result, even if customers want to be repeat buyers, they often forget their installer's name or don't know what else the installer offers product-wise. Either way, the solar installation business is leaving money on the table.
Fortunately, leveraging post-install business opportunities doesn't have to be complicated. Below are three tips to help you build a strategy that will boost your lifetime customer value and build loyalty among a new generation of solar customers. That way, your solar business can harness the true value of the new energy consumer.
1. Increase post-install sales and marketing efforts
We all know that customer acquisition costs in solar are incredibly high — so why wouldn't you make the most of the customers you already have when it comes to your sales and marketing efforts?
Inc found that, on average, current customers spend 67% more than those who are new to your business. For the solar industry specifically, Sunrun estimates that the lifetime value (LTV) of a solar customer can actually be twice that of the initial sale. No matter what statistic you're looking at, there's no denying that follow-on products and services can help capture additional value from your customer base and boost their LTV.
Even better, these products and services can help you to grow your revenue without additional prospecting work from your sales team. Instead, both your sales and marketing departments can focus on deepening an already existing customer relationship. Not only is this shift in strategy likely to net your business more revenue, but it also supports employee retention efforts. After all, your team has already built up brand loyalty and trust with these customers. Working with these homeowners again is going to feel easier and more rewarding for everyone involved.
However, in order to effectively mobilize your sales and marketing teams to go after post-install opportunities, you have to be sure that there aren't hidden barriers. Too often, standard solar business practices accidentally penalize these teams from returning or remarketing to your existing customer base. For example, do your sales quotas stipulate new customers? If so, consider adding in or broadening to a general number of booked value. On the marketing side, does your team know how to message your other products and services? If not, consider a joint sales-marketing meeting to get them up to speed. These small tweaks can empower your teams to go after post-install opportunities and boost your customer LTV.
2. Build up your service department
When compared to other teams, the service department in a solar business is usually less mature and at least a little underfunded. That's because service is typically viewed as a cost center, where active monitoring and other service tasks are considered a hedge against liability.
However, it's time for a paradigm shift. In order to begin to change this department into a source of revenue and five-star reviews, solar businesses need to move from reactive to proactive service. Instead of just responding to issues within your fleet, imagine your service department being the stewards of the customer experience post-install. This could involve sharing positive alerts on high production days, keeping customers abreast of new solar policies, or even sending personalized install anniversary messages.
In time, I anticipate that service departments are also going to evolve to be even more hands-on with their customer help. As more consumers get solar, and these solar systems age, homeowners are going to start looking for targeted service plans for their panels in order to get the full value of their investment. This kind of service model is something that most consumers are already familiar with. Homeowners have a pool guy and an A/C guy. Many of your customers will also want and pay for a solar guy to keep their solar system running optimally.
In order to truly make the most of post-install business opportunities, consider adding on annual or biannual panel cleaning services to your service team's roster of activities. These cleaning fees may feel small, but it's recurring revenue that your business can bank on. Additionally, as your solar business succeeds, the size of your fleet will also increase and compound, allowing you to further grow your profits. A service plan can also lead to a higher number of referrals, as your homeowners become used to regularly interacting with your business.
3. Use data and software to empower your teams
In order to realize the marketing, sales, and service opportunities I outlined above, it's important to leverage monitoring data. Monitoring data gives your business quantitative insight into your customers' consumption patterns. Used effectively, monitoring data can help you develop marketing and sales initiatives that are catered to the exact needs your customers are facing, as well as time service outreach. For example, by looking at peak usage data, you can better sell batteries, and load-shifting technologies. In the same vein, by looking at production data, you can time service plan promotions to pollen season.
The right software can support you by making monitoring data actionable. Look for customer experience platforms that allow you to automate communications based on high-production days or other specific signals from monitoring data. Your software should also be able to help you address common service issues. Instead of manually monitoring panel performance, the right software can automatically detect underperforming systems and send out proactive messages about the dip in production. Over the long term, these softwares will pay for themselves and allow you to focus on the higher value activities like your panel cleaning services.
---
Scott Nguyen is a PhD Physicist who is now focused on the residential solar customer experience, co-founding Bodhi Solar.
Listen to more in-depth conversations on Solar Builder's YouTube channel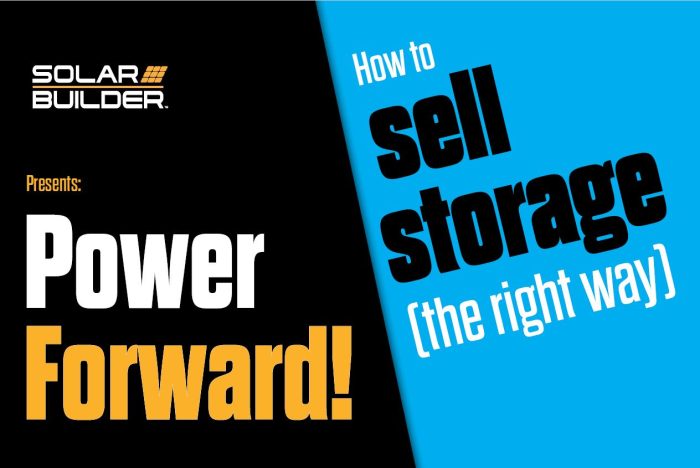 Our most popular series include:

Power Forward! | A collaboration with BayWa r.e. to discuss higher level industry topics.
The Buzz | Where we give our 2 cents per kWh on the residential solar market.
The Pitch | Discussions with solar manufacturers about their new technology and ideas.
Tags:
Bodhi Solar
,
sales and marketing