Washington Gas Energy Systems Inc. announced it signed a contract with Rio Rancho Public Schools, AMSOLAR and Conergy to build, own and operate two 1,215-kW solar arrays at Cleveland and Rio Rancho High Schools. The arrays, when completed, will be the first successful power purchase agreement arrangement completed by Washington Gas Energy Systems with a public school system in the state of New Mexico. The project is currently under construction and will be completed this summer.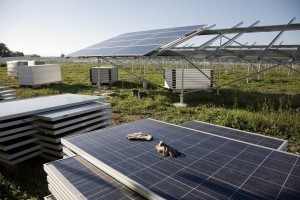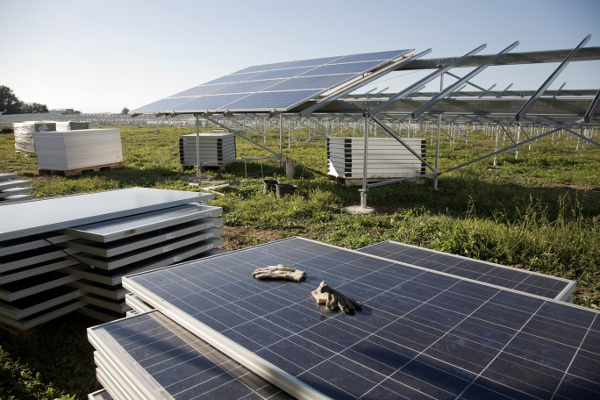 "This project did not require any upfront financial investment on the part of the school district and will bring clean, renewable solar power to both of our high schools," said Al Sena, executive director of facilities at Rio Rancho Public Schools. "At a time when budgets are tight, we've worked with AMSOLAR and Washington Gas Energy Systems to develop a very worthwhile venture that reduces our energy costs from the moment the system goes live while bettering the quality of life for our community."
Washington Gas Energy Systems will own and operate the systems under a 20-year power purchase agreement. The project was developed by AMSOLAR and will be constructed by Conergy, which is also supplying the equipment for both schools. Each solar installation will feature 2.9 miles of Conergy SolarLinea mounting systems, a ground-mounted solution. When completed, the installations are expected to help reduce greenhouse gas emissions equal to the recycling of 1,136 tons of waste instead of sending it to a landfill or taking 632 passenger cars off the road for one year.
"The Rio Rancho Public School System is bringing value to the community by providing an educational vehicle for the classrooms through a clean and efficient energy solution," said Sanjiv Mahan, vice president of business development for Washington Gas Energy Systems. "We are committed to collaborating with communities across the country to minimize their carbon footprints while reducing their energy costs."
Construction of the project began this month. When completed, the expected annual output will produce 80 percent of the electricity required to power Cleveland and Rio Rancho High Schools.
"We are thrilled to be partnering with Washington Gas Energy Systems and Conergy to deliver a world-class solar facility at Rio Rancho High School and Cleveland High Schools," said Jared Quient, vice president of AMSOLAR. "This project is a testament to Rio Rancho Public Schools' leadership in sustainability and innovation."