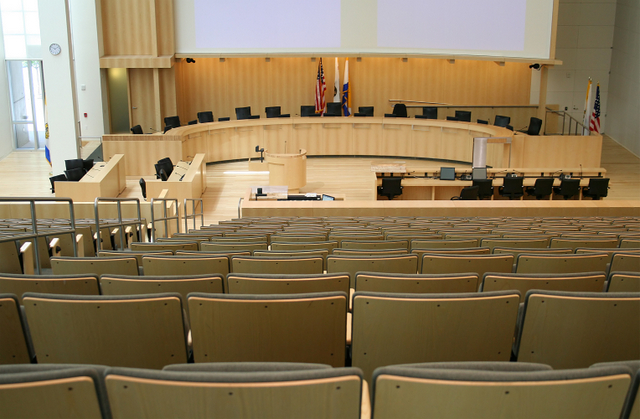 North Carolina is one of the more progressive, up-and-coming states for solar energy development. We even started a slow clap when it hit 1 GW. But word of this has not yet spread to the town of Woodland, which just voted to reject a proposal to rezone a section of land in order to turn it into a solar farm. The proposal was tabled by the planning board, which was recommending development by Strata Solar. You may know Strata Solar for hiring 188 workers in North Carolina recently. Something to keep in mind.
According to this great news story from the Roanoke-Chowan News Herald, Woodland is sought after because it has an electrical substation, and three other solar farms had previously been accepted by the town council. But those good feelings have ended. Later in the meeting, the council even voted for a "complete moratorium on solar farms."
And then things got a little crazy, as citizens came forward with some troubling concerns. From the News Herald:
Mary Hobbs has been living in Woodland for 50 years and said she has watched it slowly becoming a ghost town with no job opportunities for young people. She said her home is surrounded by solar farms and is no longer worth its value because of those facilities. She added that the only people profiting are the landowners who sell their land, the solar companies, and the electrical companies.

The next speakers were Bobby and Jane Mann. Jane Mann said she is a local native and is concerned about the plants that make the community beautiful. She is a retired Northampton science teacher and is concerned that photosynthesis, which depends upon sunlight, would not happen and would keep the plants from growing. She said she has observed areas near solar panels where the plants are brown and dead because they did not get enough sunlight.

She also questioned the high number of cancer deaths in the area, saying no one could tell her that solar panels didn't cause cancer.

"I want to know what's going to happen," she said. "I want information. Enough is enough. I don't see the profit for the town.
Another citizen opined that these solar farms would "suck up all the energy from the sun and businesses would not come to Woodland."
Yikes. Have any of you encountered similar resistance or backlash in any of the areas in which you do business? Or are these concerns abnormal these days?
North Carolina
,
solar farm
,
Strata Solar
,
utility