Officials from Kamehameha Schools, Tioga Energy and Hoku Solar today unveiled a new solar energy project for the Keauhou Shopping Center. Comprising solar electric systems installed on seven buildings in the shopping center, the 376-kW Keauhou Shopping Center PV Systems are one of the largest commercial solar electric projects on Hawai'i island.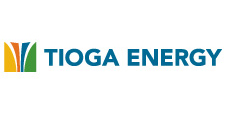 The Keauhou Shopping Center—owned by Kamehameha Schools—will now receive a significant portion of its electricity from on-site solar energy generation while reducing the facility's environmental impact. Overall, the project will offset the production of approximately 455 tons of CO2 annually, which equates to some 989,000 vehicle miles not traveled or 52,000 gallons of gasoline conserved.
"Renewable energy is an investment for a brighter future. Solar projects like this installation at Keauhou Shopping Center move us closer to reducing Hawai'i's dependence on imported oil," said Hawai'i County Mayor Billy Kenoi. "Today, our island generates a significant percentage of its power from renewable energy; today, we move one step closer to a greener future."
To implement the project, Kamehameha Schools utilized a SurePath Solar power purchase agreement (PPA) from Tioga Energy, enabling the organization to avoid the costs and complexities of system ownership. Tioga Energy developed, financed, owns, operates and maintains the systems and will sell the generated solar electricity to Kamehameha Schools.
"We see the need to decrease Hawai'i's dependence on imported fuel as an important goal for Kamehameha Schools as well as the state," said Paul Quintiliani, director of commercial real estate for Kamehameha Schools. "With the assistance of Tioga Energy, we are able to incorporate solar power without the added responsibilities that come along with owning a system outright."
"From a national perspective there is perhaps no better business case for solar than in Hawai'i, where the cost of electricity is high, renewable resources are abundant and the government support is strong," said Paul Detering, CEO of Tioga Energy. "As the state pushes toward 40 percent renewable energy by 2030, organizations like Kamehameha Schools are driving Hawai'i toward a solar-powered future."
The solar electric systems were built by Honolulu-based Hoku Solar, a wholly owned subsidiary of Hoku Corporation that delivers investment-grade solar energy facilities for commercial, institutional and utility clients.
"Hoku Solar is honored to partner with Tioga Energy and Kamehameha Schools on this renewable energy project; together with our subcontractors and vendors, we are proud to have had the opportunity to design, engineer and deliver solar PV systems that provide significant, positive and sustainable benefits for Hawai'i," said Jerrod Schreck, president of Hoku Solar.