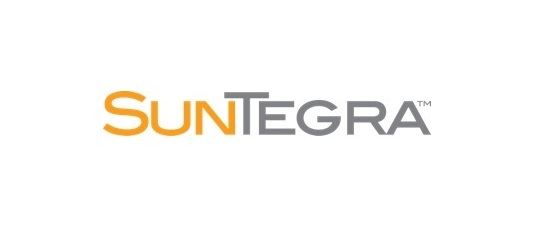 Elon Musk's solar-roof proclamation during a SolarCity earnings call has renewed interest at-large in the idea, but the concept is definitely not new. SunTegra, one such provider of integrated solar roof systems, is looking to expand its sales efforts, hiring Mark Paille as Director of Sales. Previously, Paille led Northeast sales and marketing for Dow Chemical's Powerhouse Solar Shingle product.
"We are delighted to have Mark join our team at a time when we're seeing a huge surge in demand from both solar installers and home builders," said SunTegra CEO Oliver Koehler. "Mark's extensive experience selling roof-integrated solar products and developing strong channel partners will enable us to expand sales of our SunTegra Shingle and Tile products and position SunTegra for strong growth in 2017."
SunTegra, located in Port Chester, N.Y., primarily serves New York, New Jersey, Connecticut and Massachusetts some projects in CO & Canada, but expanding distribution network across North America to accommodate increased demand.
RELATED: Residential Rooftop Report: eBOS Focus 
SunTegra's "solar roof" is a building-integrated photovoltaic (BIPV) product that can replace asphalt roof shingles and claytile roofs. SunTegra's products employ their signature TegraVent technology to ensure that the roof remains cool, minimizing potential efficiency losses for the system. They are built to last through heavy snowfall or gale force winds.
"SunTegra is selling a truly disruptive product that offers 40 percent more power than the Dow Powerhouse Shingles at a price that is 30 percent less—you bet I'm excited to be here." Paille said. "There is no doubt in my mind that SunTegra's product, reliability, comprehensive warranty and strong customer service make them the leading provider of solar shingles and tiles in the U.S."