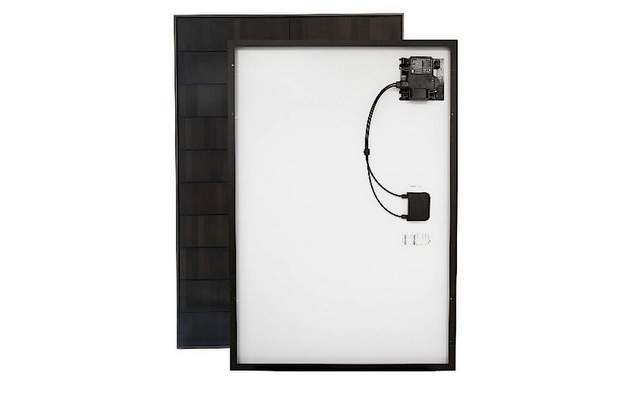 Solaria Corporation, a global provider of high efficiency solar modules, is teaming with mounting and racking provider Quick Mount and microinverter manufacturer Enphase Energy, to produce a single, unified system that ensures efficiency, performance and aesthetics. Available through select distributors, the complete solution gives solar installers the ability to streamline installation and ensure homeowner satisfaction at the lowest possible cost.
Solaria manufactures the PowerXT pure black solar modules using advanced cell interconnect and module production processes, significantly boosting power generation and providing outstanding performance with unmatched aesthetic appeal.
Quick Mount PV's QRail racking system features patented QClick and QSplice technologies that simplify and speed solar installation. The result is the fastest and most reliable system deployment in solar.
The Enphase IQ 7+ Microinverter features Enphase's two-wire cabling for ease of installation, and leverages semiconductor integration for higher reliability and better economies of scale. The 295 W AC Enphase IQ 7+ Micro combines efficiency, reliability and streamlined installation and is available either as a standalone component or in the factory-integrated Enphase Energized PowerXT-AC module from Solaria, which further improves installation efficiency.
Solaria will be exhibiting at booth 1251 at Solar Power International in Anaheim, September 25-27, 2018.