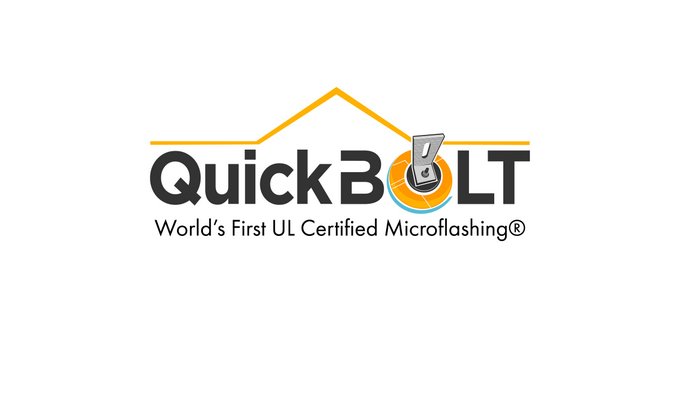 In response to the housing crisis of 2008, Quickscrews launched its first ever non-woodworking division: SolarRoofHook. Its team helped lead the charge to build a new market in solar residential mounting hardware.
In 2012, the company received a patent for its QuickBOLT, securing ownership of the technology. Seven years later, it has gained acceptance in the industry and become one of the fastest growing solar mounting products in the nation. The QuickBOLT is installed without lifting shingles and features the innovative Microflashing technology. You can read all about it in our Residential Rooftop Report from last year.
Another update is now in store as Quickscrews International Corporation announced it is changing the name of it Solar Division from SolarRoofHook to QuickBOLT.
"We will still be providing the superior service and quality products that you're accustomed to and we are committed to making solar more affordable for all," the company stated.
Check out its new website: www.quickbolt.com
Tags:
QuickBolt
,
SolarRoofHook