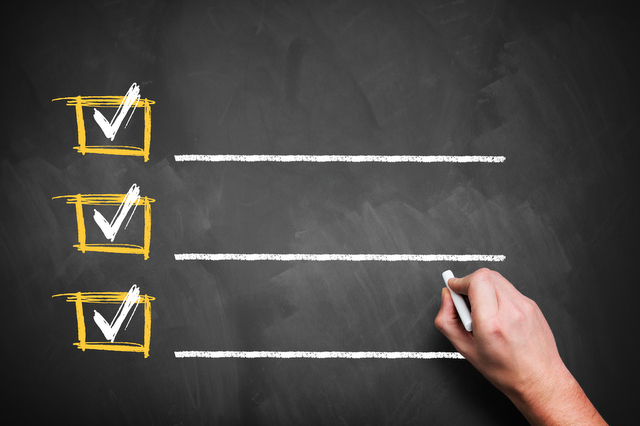 The International Trade Commission made its remedy recommendations in the Suniva/SolarWorld Section 201 trade petition case known to the world last week, which included a mix of tariffs and quotas, but nothing near the levels the petitioners were seeking. Those recommendations will be sent to Donald Trump by Nov. 13, and then he will have 60 days to make the final determination.
We continue to believe this is a futile exercise, considering the former host of the Apprentice gets to decide whatever he wants, but for the less cynical, these recommendations are surely instructive and could very likely anchor pieces of the final outcome. Below is the CliffsNotes version of each commissioner's recommendation and reaction from a few solar executives.
ITC recommendations: Rhonda Schmidtlein
Tariffs? Yes – an ad valorem tariff (a percentage of the cost of the cell or module at the border).
Quota limitation? No, just quotas on tariff levels.

Anything else notable? She would not include imports from Australia, Colombia, Israel, Jordan, Panama, Peru and Singapore in the final list.
David Johanson, Irving Williamson
Tariffs? Yes – an ad valorem tariff (a percentage of the cost of the cell or module at the border). Cells at 30 percent after 1 GW, phased down 5 percent in subsequent years. Modules at 30 percent (no quota), phased down 5 percent in subsequent years.
Quota limitation? No, just quotas on cell tariff levels.
Anything else notable? Johanson and Williamson would not apply these tariffs to Australia, Colombia, Costa Rica, the Dominican Republic, El Salvador, Guatemala, Honduras, Israel, Jordan, Nicaragua, Panama, Peru and Singapore.
They also recommend the consideration of product exclusions, requested by respondents.
Solving C&I Solar: How boutique financing is growing this underserved solar segment
Meredith Broadbent
Tariffs? No.
Quota limitation? Yes. A four-year quantitative restriction on imports starting at 8.9 GW in year one, increasing by 1.4 GW each year after. She chose 8.9 GW based on market share of imports in 2016.
Anything else notable? She recommended the SEIA licensing concept: Selling import licenses at public auction at a minimum of 1 cent per watt, which she estimates could bring in $89 million of revenue in year one. That revenue would then be used to re-develop the domestic industry (rehiring, R&D, etc.)
Broadbent provided the most rationale for her decision within the initial release, noting she believed a tariff would be too harmful to the overall industry, and that the petitioners did not present a plan for becoming competitive after trade-restrictive tariffs were imposed.
Funniest note in the recommendations? "Full details on their recommendations will be included in the report to the President." (Yea, I'm sure he'll be all over the chance to read even more about this. He just loves using in-depth info to make informed decisions.)
Executives react
"Even at levels below what the petitioners wanted, we still think the tariffs proposed would hurt our industry and will continue to advocate voraciously for the import fee proposal. But it's a great starting point for negotiations with the Administration," stated Abigail Ross Hopper, CEO of SEIA.
"Today's three different recommendations demonstrate Suniva's request was not permissible under law," said Ed Fenster, chairman of the U.S. solar firm Sunrun, in a statement. "We believe the Administration will go the next step, look past the narrow legal lens of this process and see what is plainly visible: the best move for America's workers is to reject entirely this bailout of two bankrupt companies."
"The ITC's suggestions for 'remedies' represents an unfortunate and grossly unnecessary potential intrusion of the federal government into a market that is already working," stated Sunnova Energy Corporation's Chief Executive Officer William J. (John) Berger. "Artificially inflating prices at the behest of a few poorly-run, foreign-owned companies not only harms U.S. consumers but it abuses a process that was meant to protect U.S. companies from truly unfair trade practices."
Tony Clifford, chief development officer of Standard Solar, in this Op-ed: They have the potential to do damage to the U.S. solar industry. But they are in no way threatening to its existence, which could not be said about the remedies for which Suniva/SolarWorld asked. They are a basis from which, as the Solar Energy Industries Association (SEIA) suggested, a mutually acceptable compromise can come."
Three takeaways from SEIA white paper on financing C&I solar with C-PACE
"Limiting or slapping big tariffs on solar imports might marginally benefit U.S.-based solar manufacturers, but would hurt every other part of our homegrown solar industry: solar installers, salespeople, project developers, financiers, and even manufacturers of other solar system components," stated John Rogers, senior energy analyst at the Union of Concerned Scientists. "If the president proceeds down the path of limiting our access to international solar products, a serious number of the 260,000 U.S. solar workers—and the many prospective solar customers that depend on them—will take the hit. 'Little gain, lots of pain' is a poor approach to economic development, and a bad reason to derail how solar power is contributing to the nation's impressive clean energy growth.
"The 201 trade case brings near-term challenges to the U.S. market, but we believe the industry will adjust and sustain the momentum it has already built through strong technological advancements over the years," stated Archie Flores, General Manager, LONGi Solar Technology (U.S.) Inc. – a Chinese-based module manufacturer. "We continue to view the U.S. as a valuable market and we will find ways to continue to serve customer demand regardless of any trade dispute. Module cost is just one factor affecting solar growth. The global market is now entering the PV 3.0 era, wherein higher power, improved reliability and increased energy yield allows for better economics in the cents per kilowatt-hour energy level rather than the traditional focus on cents per watt per unit. At LONGi, we remain excited with the road ahead and we have full resolve to make solar a mainstream energy option."
Listen to more in-depth conversations on Solar Builder's YouTube channel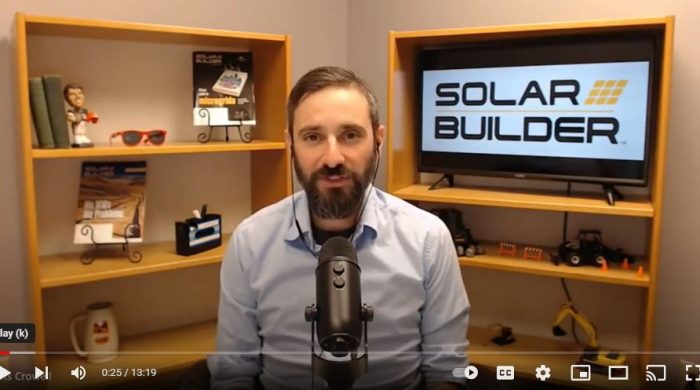 Our most popular series include:

Power Forward! | A collaboration with BayWa r.e. to discuss higher level industry topics.

The Pitch | Discussions with solar manufacturers about their new technology and ideas.
Tags:
ITC
,
tariff
,
trade case