Solar Exchange has successfully launched its cloud-based commerce platform which automates the buying and selling of goods for the solar industry. Professionals across the solar value chain have begun to do business with each other utilizing the trading platform. Over $28 million in solar content has been put up for auction in the first week.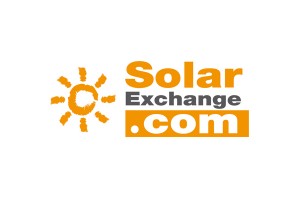 Solar Exchange utilizes online business-to-business (B2B) auctions and request for quote (RFQ) capabilities to facilitate sales and procurement activities. These capabilities create a direct connection between qualified solar businesses, large and small, along the entire solar value chain including raw material and component suppliers, panel and BOS manufacturers, Engineering-Procurement-Construction (EPC) companies, developers, integrators, utilities, and power companies.
"The initial response to Solar Exchange from the industry has been tremendous," said Solar Exchange CEO Gary Mull. "In this first week of operation, we had an extremely wide representation of content from across the entire value chain including silicon, wafers, cells, modules, inverters, and other components.  We continue to receive positive feedback from members on the solution and the opportunity to participate in the Solar Exchange marketplace."
The company unveiled the Solar Exchange trading platform this week with 25 solar companies participating in their Founding Member program. Current Founding Members include: Hanwha SolarOne, Astronergy, REC, GCL, ReneSola, LDK, Conergy, ET Solar, Wirsol, Omnik New Energy, Motech, GPPV, AEG, Empergy, Eoplly, Harsha Abacus Solar, Hareon Solar, Galileo Solar, Kohima, TATA Power, Amro Technology, Jaisun Solar, Cinnamon Solar and Delta Energy Systems.
"We view the opportunity to leverage the Solar Exchange marketplace as a way to complement our existing sales channels, and rapidly extend our market reach without the capital outlay we'd otherwise have to endure to expand our business," said Ms. Chen, account manager at GPPV Solar, a Founding Member of Solar Exchange. "Its online commerce platform is remarkably easy to navigate and post our products for sale."
SolarExchange.com is accessible in English, German and Chinese and has local service offices in the U.S., China, Germany, and India, and plans future market support in other emerging solar markets. To enable solar companies to benefit from this new trading solution, Solar Exchange is offering a free six month trial offer for all companies that register by September 30, 2013. For more information, visit: http://www.solarexchange.com.