Sol Systems announced today that it successfully financed a 944-kW solar project in partnership with its investor client Washington Gas Energy Systems (WGES), a subsidiary of WGL. The operational solar energy system is located at Valley Baptist Church in Bakersfield, Calif., and A-C Electric served as the engineering, procurement and construction (EPC) provider.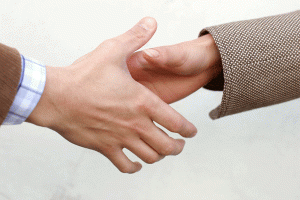 "The whole project team worked hard on this deal and we are proud to have worked with partners like A-C Electric, who really stepped up and went beyond the call of duty to deliver a quality project," said Ben Margolis, Sol Systems' Director of Finance.  "We are looking forward to continued collaboration to make future DG projects a reality."
Solar projects for churches and non-profits are typically challenging to finance and are regarded as unconventional financial counterparties. However, Valley Baptist's strong financial base satisfied the credit requirements of Sol Systems' mid-market collaboration with WGES, launched in 2013 to finance mid-sized distributed generation (DG) projects. Sol Systems worked closely with all parties to negotiate legal documents and guide the project to financial close.
"A critical part of our business strategy is to consistently seek opportunities to invest in renewable energy assets," said Sanjiv Mahan, Chief Operating Officer of Washington Gas Energy Systems. "We are happy to support Valley Baptist Church in their efforts to reduce greenhouse gases and provide their parishioners and community with a sustainable, clean energy source."
Sol Systems represents and advises over a dozen investors like WGES, who are looking to place capital in the solar asset class, including independent power producers, family offices, insurance companies and private equity funds. To date, Sol Systems has facilitated financing for approximately 165 MW of distributed generation solar energy projects through a combination of its tax structured investments, construction and term debt offerings, project purchases, and solar renewable energy credit financing.
project