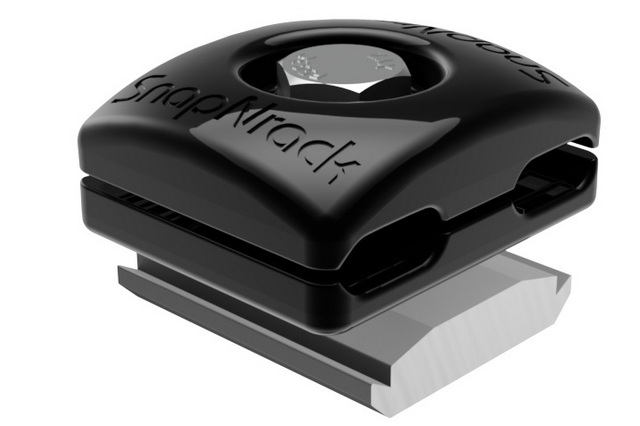 At Solar Power International, SnapNrack debuted its new Universal Wire Clamp, which will further enhance the company's wire management solutions to reduce solar installation times and lower installations costs for customers.
The new SnapNrack Universal Wire Clamp is perfect for managing PV Wires and Enphase Q Cables on the roof. In fact, SnapNrack says this is the only wire clamp currently offered by any racking manufacturer for the Enphase Q Cables and PV Wires. The Universal Wire Clamp has the capability of securing four PV wires or two Enphase Q cables.
The Universal Wire Clamp is designed to organize and secure wires and cables with a lasting tight fit over the life of the system for any SnapNrack Series 100 Residential Roof Mount installation.
In addition to the Universal Wire Clamp, SnapNrack's line of wire management solutions includes the Junction Box, Wire Retention Clips and Conduit Support Clamps. The full wire management line is made of materials which have been selected for their high UV exposure capability and ability to handle extreme rooftop conditions commonly seen under solar arrays.
SnapNrack customers can now purchase the entire wire management product line, including the Universal Wire Clamp, through their authorized SnapNrack Distributor.
The Ultimate SPI Showcase: Here's what to see at Solar Power International 2017