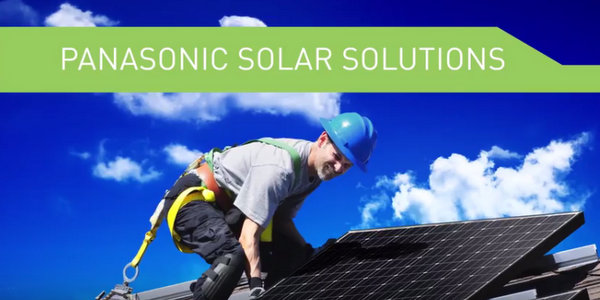 Panasonic Eco Solutions of North America announced a cross-country expansion of its Residential Solar Installer program, adding six Premium installers located across three regions, enabling more homeowners access to the Panasonic Solar Modules HIT portfolio.
Launched in the U.S. in 2016, the Panasonic Solar Premium Installer program provides value-added benefits and business opportunities to partners who meet Panasonic's high standard of excellence. The program has seen impressive growth in the last two years, now with 24 Premium installers and more than 150 Authorized installers.
"The Panasonic Solar installer program is growing at a rapid pace, as demonstrated by today's announcement and program expansion," said Jack O'Donohue, sales and business development manager, Panasonic Eco Solutions North America. "This group of installers are leaders in their region, and we look forward to working together to help more Americans across the country make the transition to solar technology."
The new installers include…
In the western side of Panasonic's Central Region, Atlasta Solar and NM Solar Group bring residential solar solutions to Colorado and New Mexico, respectively. Atlasta Solar has been serving the Western Slope of Colorado for almost 40 years and is the longest operating solar company on the Western Slope. NM Solar Group is a full-service, New Mexico-based installer offering customers a complete range of services including consultation, design, financing and panel installation and aftercare.
Panasonic's Midwest expansion includes All Energy Solar out of Minnesota, Rethink Electric of Illinois and Jefferson Electric of Indiana. The All Energy Solar team prides itself on being experts in all aspects of the solar energy field, offering clients initial energy analysis and concepts, engineering and design, construction and monitoring. Rethink Electric has put together a team dedicated to rethinking the way electrical power is delivered. They complete projects of any scope, resulting in a solar installation that is engineered to exceed client expectations. Jefferson Electric is locally owned and operated in Indianapolis and provides full service design and installation of solar energy systems.
Homeowners in Florida now have more options to purchase Panasonic solar products through Solar Source. Solar Source has completed more than 20,000 solar installations and is capable of designing, engineering, and installing solar systems of any size for customers.