As competitive as solar energy prices have become, political energy is still the most influential factor for industry growth. There is a lot of bulletin board material for the industry to crow about — like these job reports — but changing hearts and minds takes time. The Solar Energy Industries Association took some of that time last week and met with Energy Secretary Rick Perry. The solar trade group sent a glowing followup from this meeting, and even Perry himself acknowledged the positivity.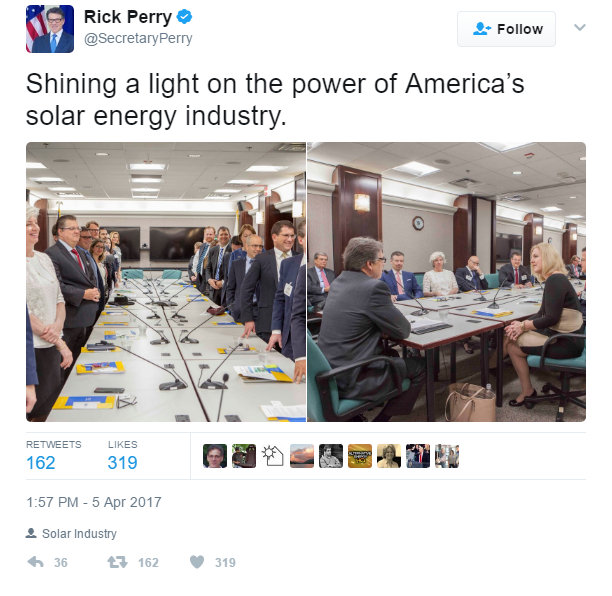 "This acknowledgement demonstrates the impression we made on the secretary, and is encouraging for our future collaborations and work with the Department of Energy and its solar programming," SEIA said via email.
SEIA's Board Members and Secretary Perry talked about jobs, the economic benefits of solar, the need for infrastructure and a need to continue solar research. SEIA says he was particularly interested in the opportunities provided by storage, and "had several thoughtful questions about innovations in the solar industry." He also talked about the promise of grid modernization, based on his experience expanding renewables, wind primarily, in Texas.
Here's a full recap of the meeting.