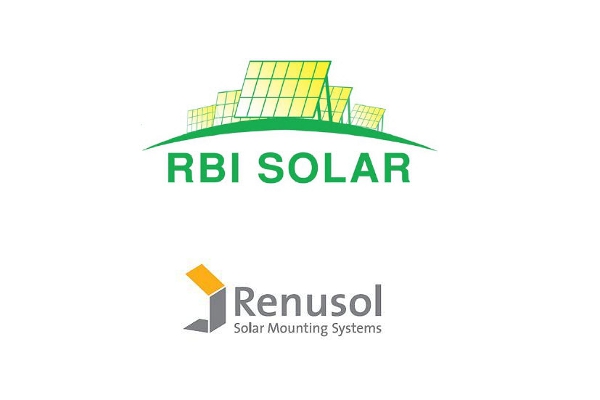 RBI Solar, Inc. is a turn-key supplier of solar mounting systems. As a specialist in ground mount, roof mount, landfill solar, and custom designed specialty solar structures, RBI Solar focuses on providing best-in-class racking systems, installation services and project management capabilities to serve owners and integrators. Gibraltar Industries announced its acquisitions of RBI Solar and affiliate companies including Renusol Solar on June 10, 2015.
RBI Solar will operate as a strategic business unit within Gibraltar, leveraging Gibraltar's strategic, tactical and financial resources to accelerate its global growth. Existing and prospective RBI Solar customers will benefit from these resources, along with the quality racking solutions and five-star customer service for which RBI Solar is known.
"Becoming part of Gibraltar will enable us to achieve our strategic growth objectives faster than we could on our own," said RBI Solar President Richard Reilly. "Our product portfolios and the end markets we serve are truly complementary to Gibraltar's strategic direction, and Gibraltar's core strengths align very well with ours, both operationally and culturally. Along with our executive group and the entire RBI Solar team, I look forward to playing a key role in Gibraltar's strategic transformation and profitable growth in the years ahead."
Capitalizing on more than 80 years of design-build experience, Ohio-based RBI Solar has established itself during the past five years as North America's leading provider of PV solar mounting solutions to both the utility and commercial sectors.
To continue to drive its rapid growth, RBI Solar has recently added manufacturing facilities in California, North Carolina and a second site in Ohio, and has positioned key personnel and capital resources to support product sales and installation in locations around the world, including Japan, Puerto Rico and Hawaii.