Accelerating its business strategy, Principal Solar Inc., a publicly traded renewable energy holding company which concentrates its resources on rapidly advancing the inevitable, worldwide utilization of solar energy through a unique roll-up strategy, announced today that Dr. Buzz Aldrin, Doctor of Science (MIT), aeronautical engineer, retired United States Air Force Colonel, decorated fighter pilot, and legendary astronaut who served as Lunar Module pilot on Apollo 11 — the first manned lunar landing in history — will serve as senior adviser.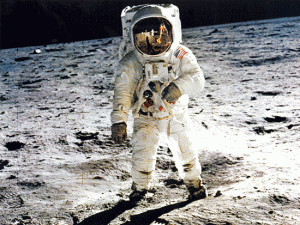 "We are honored to welcome the distinguished Dr. Aldrin to our team, and expect that his guidance will literally take us to the moon," says Michael Gorton, chief executive officer and chairman of PSI. "His years of aerospace experience, matched with his dedication and continued support of solar power and research for renewable energy sources, aligns him directly with our bottom-line initiatives."
In 1966, Dr. Aldrin performed the world's first successful spacewalk on the Gemini 12 orbital mission. On July 20, 1969, he and Neil Armstrong made their historic Apollo 11 moonwalk, becoming the first two humans to set foot on another world.  Upon returning from the moon, Dr. Aldrin was presented with the Presidential Medal of Freedom, the highest American peacetime award. Since retiring from NASA and the Air Force, Dr. Aldrin has remained at the forefront of efforts to ensure America's continued leadership in human space exploration.
His recent trip with President Obama aboard Air Force One to the Space Conference at Kennedy Space Center serves as testament to how influential his opinions are to the key decision-makers in Washington, D.C.
"It's a privilege to work with the seasoned, high-minded team of innovators at Principal Solar as they propel self-sustaining energy solutions into the mainstream," states Dr. Aldrin.  "In the near future, solar energy will compete with and actually cost less than traditional sources of energy created by fossil fuels. It's time for the United States to catch up with the rest of the world by embracing this opportunity to become free of devastating oil disasters, independent from foreign oil, and a stronger, more prosperous nation."