The market-leading PV mounting system companies PanelClaw and Powerway Renewable Energy are joining forces in a strategic partnership to offer the most comprehensive mounting and balance-of-system (BOS) solutions for commercial and utility-scale PV projects worldwide. The partnership aims to lower the cost of PV installations and set new standards of quality and safety by sharing global manufacturing locations, product portfolios, and engineering services.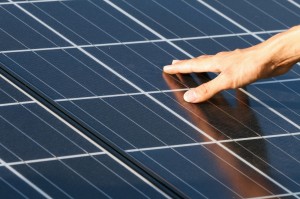 "Lowering the total cost of PV installations is the name of the game," said Thomas Ringler, CEO of PanelClaw Group. "We are thrilled to partner with Powerway to expand the global footprints of both firms and reduce the overall cost of PV installation for our customers, while maintaining our high standards of quality and safety."
PanelClaw and Powerway have a combined deployment of more than 850 MW of mounting systems and 1.4 GW of in-house and contract manufacturing capacity in the United States, Canada, China, Europe, India, Southeast Asia and South Africa.
"Asian and South African markets are growing at a rapid pace," said Benson Wu, CEO of Powerway. "We look forward to working with PanelClaw to provide a variety of solutions to meet customer demands while continuing to push down BOS costs."