NRG Energy Inc., through its wholly owned subsidiary NRG Solar – one of the nation's largest solar developers – today announced the offering of the fully customizable, freestanding NRG Solar Canopy. The introduction marks a major step forward in expanding the viability of solar installations beyond large rooftop structures. The canopy can provide supplemental power on and/or off the grid (dependent on configuration) to help manage energy costs along with usable shade and shelter.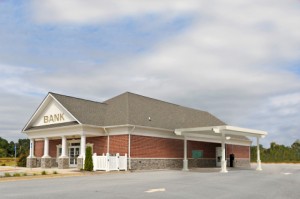 Using a modular kit produced by Sunora Energy Solutions, a wholly owned subsidiary of NRG Solar LLC, the modular design reduces cost and time of installation without sacrificing customization to meet each customer's unique requirements.

"In the wake of Hurricane Sandy's devastation, NRG began to take a more urgent look at providing a solution that could meet basic power needs in the event of a grid emergency," said Tom Doyle, president and CEO of NRG Solar. "We believe in bringing renewable energy solutions–like the NRG Solar Canopy–to customers in new and innovative ways that extend beyond the rooftop so customers are not limited in their approach to energy independence."

Innovation Provides Options for Businesses

Solar Energy Industries Association (SEIA) recognizes the top solar adopters to be some of the country's most recognizable brands with large footprints and buildings with flat roofs that can support rooftop solar installations. The introduction of NRG's Solar Canopy will bring the power of solar beyond the roof in conjunction with existing solar installations, as well as to new business types to further expand the use of solar and benefits of lowering operating costs and increasing profits.

The NRG Solar Canopy can be incorporated into large-scale commercial use as part of a comprehensive rooftop, ground mount, or solar parking solution that could also be included in a power purchase agreement (PPA) from NRG Solar. The canopy is optimal for universities, hospitals, gas stations, banks, stadiums, bus stops and remote locations such as islands, parks and farms, and dependent on installation size, can power a variety of appliances – from laptops to ATMs. It will come in four models that will generate from 2.44 kW to 7.32 kW of power depending on the geographic location:

1. Solar Canopy Mini: dimensions are 15 feet x 14 feet; 2,440 annual kWh

2. Solar Canopy Model 1: dimensions are 7.5 feet x 27 feet; 2,440 annual kWh

3. Solar Canopy Model 2: dimensions are 15 feet x 27 feet; 4,880 annual kWh

4. Solar Canopy Model 3: dimensions are 22.5 feet x 27 feet; 7,320 annual kWh

"Upon testing the idea with customers, we found that there also existed a strong demand for a solar power generating solution that would complement their architectural environment and make a statement for their brand," said Doyle.

Starwood Hotels & Resorts Worldwide, through its partnership with NRG, is deploying solar canopies in addition to rooftop and ground mounted solar installations on selected hotels and resorts. These canopies will be customized to match the look and feel of each resort, and purposed in diverse ways including luxury pool cabanas, a golf starter shack, shaded recreation areas, and covered food and beverage areas.

"At Starwood, we are making every effort to reduce our energy consumption and work toward our company's sustainability goals," said Andrea Pinabell, director of sustainability, global citizenship at Starwood Hotels & Resorts Worldwide. "Partnering with NRG to install solar canopies in a variety of customized configurations not only help us offset our electricity costs and reduce the company's carbon footprint but also adds a design element to our properties which can add to the guest experience."

Canopies are currently installed at NRG headquarters in Princeton, New Jersey and Greensgrow Farms in Philadelphia, Pennsylvania.