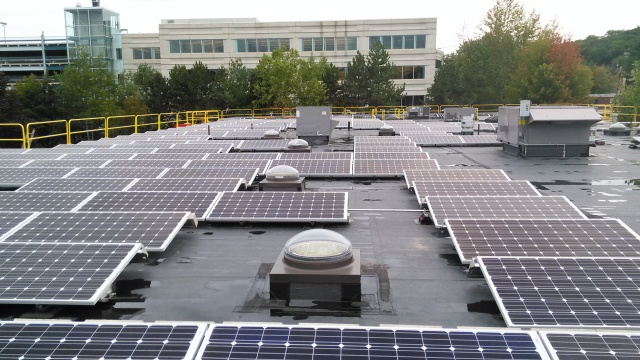 Nexamp and Nextility completed an 88-kW rooftop solar system at Schernecker Property Services' (SPS) headquarters in Waltham, Mass. The project was designed and built by Nexamp and financed by Nextility, who will own and operate the project.
Modules: 270 Suniva OPT 325
Mounting: PanelClaw Polar Bear RMS Gen III
Inverters: 3 Advanced Energy 3TL-20kW
"SPS is committed adding value for the properties and clients with whom we work," said Fred Schernecker, CEO of SPS. "We are pleased with Nexamp's installation process. With the advancements the solar industry has made, we anticipate strong performance at this location. Positive results should lead to wider adoption of solar by our clients on their properties."
RELATED: ClearGrid Energy partners with Mass. solar developer to find new sites 
Under Nextility's 15-year power purchase agreement (PPA), SPS will receive a 35% discount off of the utility rate for the energy produced by the 270 panel solar array. SPS expects to save well over $100,000 in electricity costs over the life of the agreement.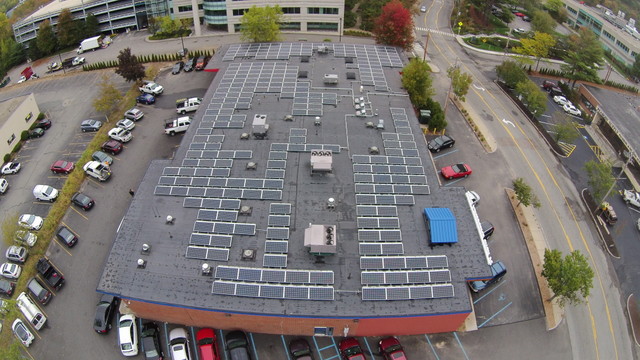 "We're pleased to be able to offer significant savings through solar without requiring any upfront investment or behavior change," said Nextility CEO Zach Axelrod. "This was our first PV project in Massachusetts' competitive solar market, and Nexamp's expertise was invaluable."
For Nexamp, this project is the latest in their Massachusetts portfolio of over 225 installations, ranging from small commercial rooftops to utility scale ground-mounted arrays. "Our full solar service offerings and deep local expertise enable us to work with partners at any stage of a solar project," said Zaid Ashai, CEO of Nexamp. "We are always excited to work with innovative partners like Nextility, who advance the development of better energy solutions for Massachusetts ratepayers."